Plural Component Proportioners
Graco's two-component electronic proportioning systems provide precise fluid mixing and flow control for a wide range of solventborne, waterborne, and acid catalyzed materials.
ProMix 2KS
Advanced Electronic Mixing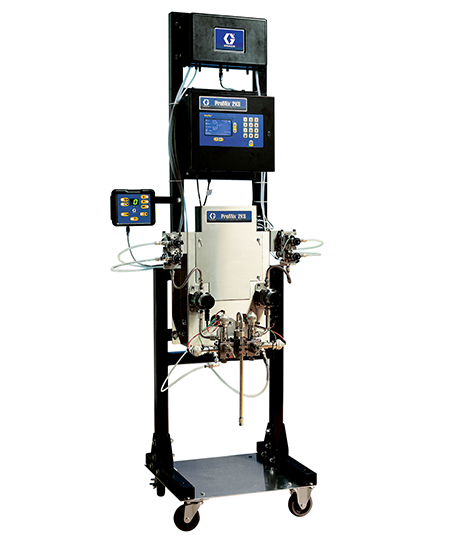 Advanced Meter-Based Dosing System provides increased efficiency. Use up to 30 colors and 4 catalysts.


ProMix PD2K
Expert Electronic Mixing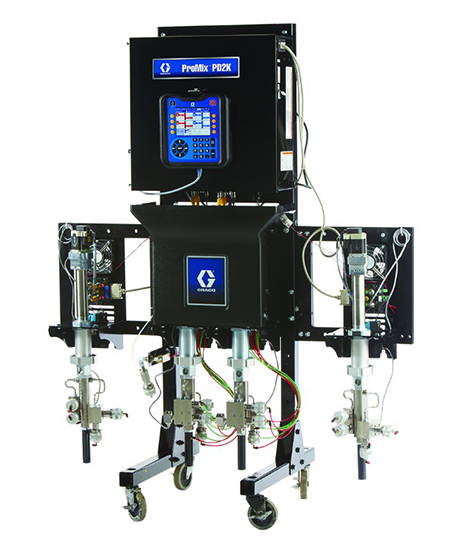 Expert Positive Displacement Dosing System mixes material closer to the gun, allowing you to use less paint, spend less on disposal costs and change colors faster.
Automatic Spray Guns
Choose from our line of airless, air spray, air-assist or electrostatic automatic spray guns which give you a higher quality finish with our superior atomization and transfer efficiency.
Pro Xpc Auto
Electrostatic Air Spray Gun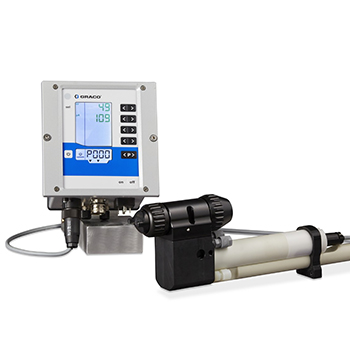 Lightweight gun for robots and fixtures with lower payloads with low voltage cable
Pro Xp Auto
Electrostatic Air Spray Gun
Simple turbine-powered gun is easy to use and ideal for low pressure, high quality spraying
AirPro Auto
Air Spray Gun
Low pressure, versatile and works well for largest number of applications
G40 Auto
Air-Assisted Spray Gun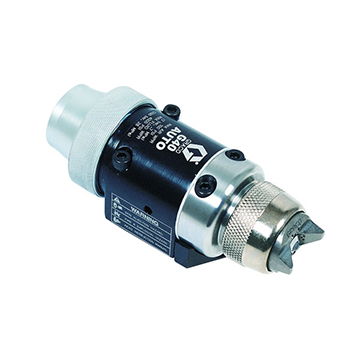 High pressure, high transfer efficiency with tighter pattern widths and greater accuracy


AirPro EFX Auto
Air Spray Gun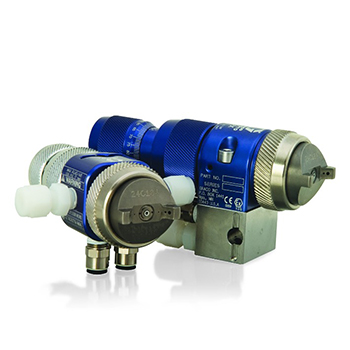 Compact, lightweight and designed for small component precision finishing


AL Auto
Airless Spray Gun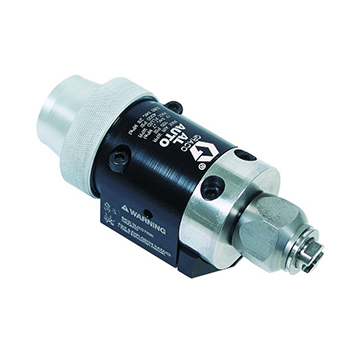 High pressure for high viscosity materials, and higher production speeds for general metal finishing applications