Abrasive Blasters
Graco abrasive blasters are ideal for blasting in areas where dust and containment are concerns. Wet and vapour blasting systems employ a mixture of water, air and abrasive to clean and remove surface contaminants and coatings. This method is ideal for surface preparation and provides a cleaner surface with little to no embedded particles or clinging dust. We provide a range of abrasive blasting equipment ideal for high-quality surface preparation.
EcoQuip 2 Abrasive Blasting Equipment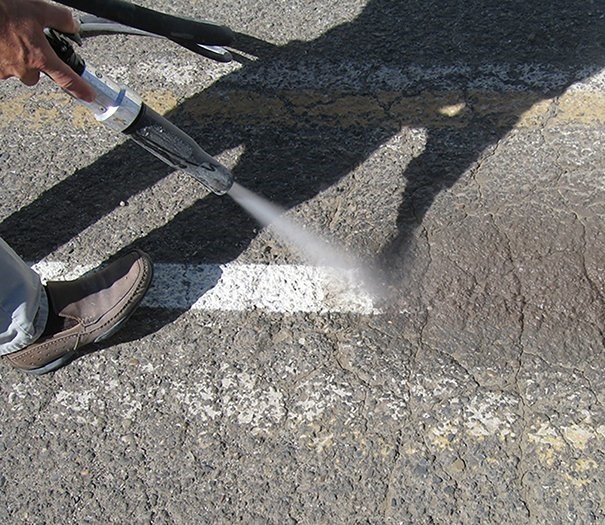 Vapour Abrasive Blasting vs. Water Injection vs. Dry Blasting
The advantages of using an abrasive blaster over dry sand blasting are numerous, but the top benefit is you'll eliminate up to 92% of airborne dust, while also saving on clean up and disposal costs. And compared to slurry blasting (aka wet blasting), you'll use far less media and water with abrasive blasting equipment. More importantly, you won't damage substrates when blasting with Graco's Vapour Abrasive blasters, which also makes them ideal for restoring historically significant structures and buildings.
Less Dust, Less Containment, More Productivity
Better Than Dry Blasting
Consumes far less media
Eliminates up to 92% of airborne dust
Saves on clean up and disposal costs
A quick and powerful alternative to dry blasting
Adjustable to a wide range of blast pressures
Works on virtually any surface
Won't damage substrates*
Works with all job-appropriate media
Effective in rain and high humidity
*When blasting with recommended media at appropriate pressure.
Better than Slurry & Traditional Water-based Blasting
Uses far less media
Uses far less water
No toxic wastewater run-off**
No large slurry mess to clean up
Adjustable to a wide range of blast pressures
Effective in virtually any application environment
**Assumes blasting without hazardous media or target surface. If hazardous materials are involved, more PPE may be needed and containment or clean up may be required.
Filters
Filters:
Control Type: Electric
Clear all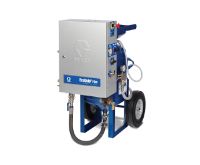 Graco's powerful EcoQuip 2 Vapour Abrasive blasters are not only easy to use, but portable enough to take from one job to another. Blast up to 90 minutes with the EQp or up to two hours with an EQm.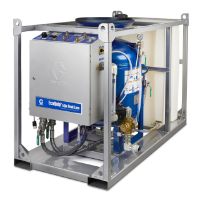 With Graco's EcoQuip 2 Vapour Abrasive blast equipment, remove everything from paint and coatings to corrosion and residue without the wet, slurry mess you get from traditional wet abrasive blasters.
Have Questions? Let's Talk.
Contact an expert
We'll help you choose the right product for your job.
Tech Support
Email Support