Composite Bonding Equipment
Graco offers a complete line of meter mix and dispense equipment for industrial bonding and assembly applications involving two-component composite materials. Engineered to the highest standards, Graco advanced dispensing technologies deliver accurate, on-ratio dispense of medium to high viscosity composite materials. Our solutions accurately process a variety of composite material volumes and temperature specifications.
Accurate, On-ratio Two-Component Composite Dispensing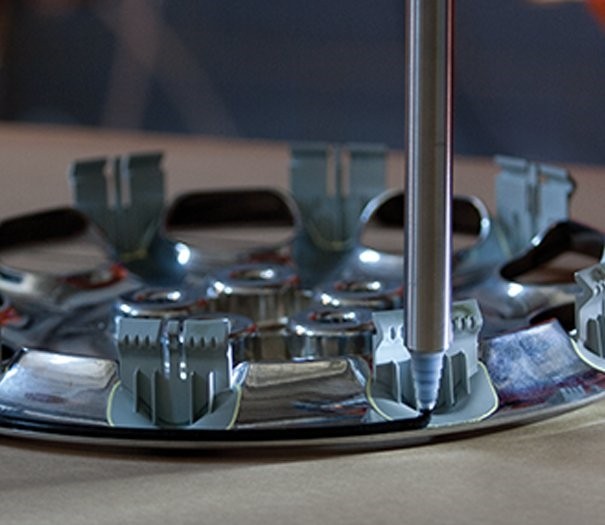 Less Waste and More Profits
Two-component composite materials are expensive and represent a significant part of overall production costs. Graco mix, meter and dispense systems are designed to consistently deliver accurate ratios and volumes. With the ability to provide faster cycle times, composite materials are dispensed faster and more consistently, saving time and material, reducing scrapped parts and maximising productivity.
Technology That Boosts Productivity
Lowest Total Cost of Ownership
Graco mix, meter and dispense systems incorporate pumps that can be rebuilt at your facility to eliminate costly external rebuilds and backup pumps. Modular designs help reduce maintenance costs while improving uptime and throughput.
Increased Confidence
Graco advanced technologies eliminate guesswork to make sure you hit a specific ratio and volume the first time and every time. Prominent visual indicators confirm on-ratio dispense so you can be confident with the consistency and quality of your final product.
Analyse Data for Continuous Improvement
Graco systems allow you to access and download process data for further analysis to continually refine your process, improve efficiencies and increase profitability.
Browse Composite Bonding Equipment
The Graco Variable Ratio Paste Metering (VPM) system is a hydraulic variable metering system that uses positive displacement pumps to dispense high viscosity materials such as tooling pastes and adhesives.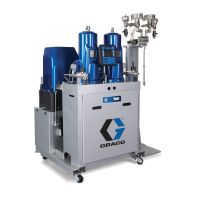 The Graco Variable Ratio Resin Metering (VRM) System is a hydraulic variable metering system that uses positive displacement pumps for high flow, high volume resin dispensing.
Have Questions? Let's Talk.
Call Support
E-mail Support
Contact an Expert
We'll help you choose the right product for your use.