Bin & Drum Unloaders
Transfer food, personal care, and pharmaceutical ingredients to fillers and mix kettles utilising the unrivalled Graco SaniForce Unloader systems, the industry standard food processing equipment. Reduce manufacturing costs with this drum unloader by improving material evacuation rate, time, and efficiency. Without contaminating, diluting or heating ingredients, these bin unloader systems achieve up to 99% evacuation rates of high viscosity ingredients such as tomato paste, peanut butter, caramel and corn syrup.
EVACUATE HIGH VISCOSITY MATERIALS QUICKLY – 99% EFFICIENT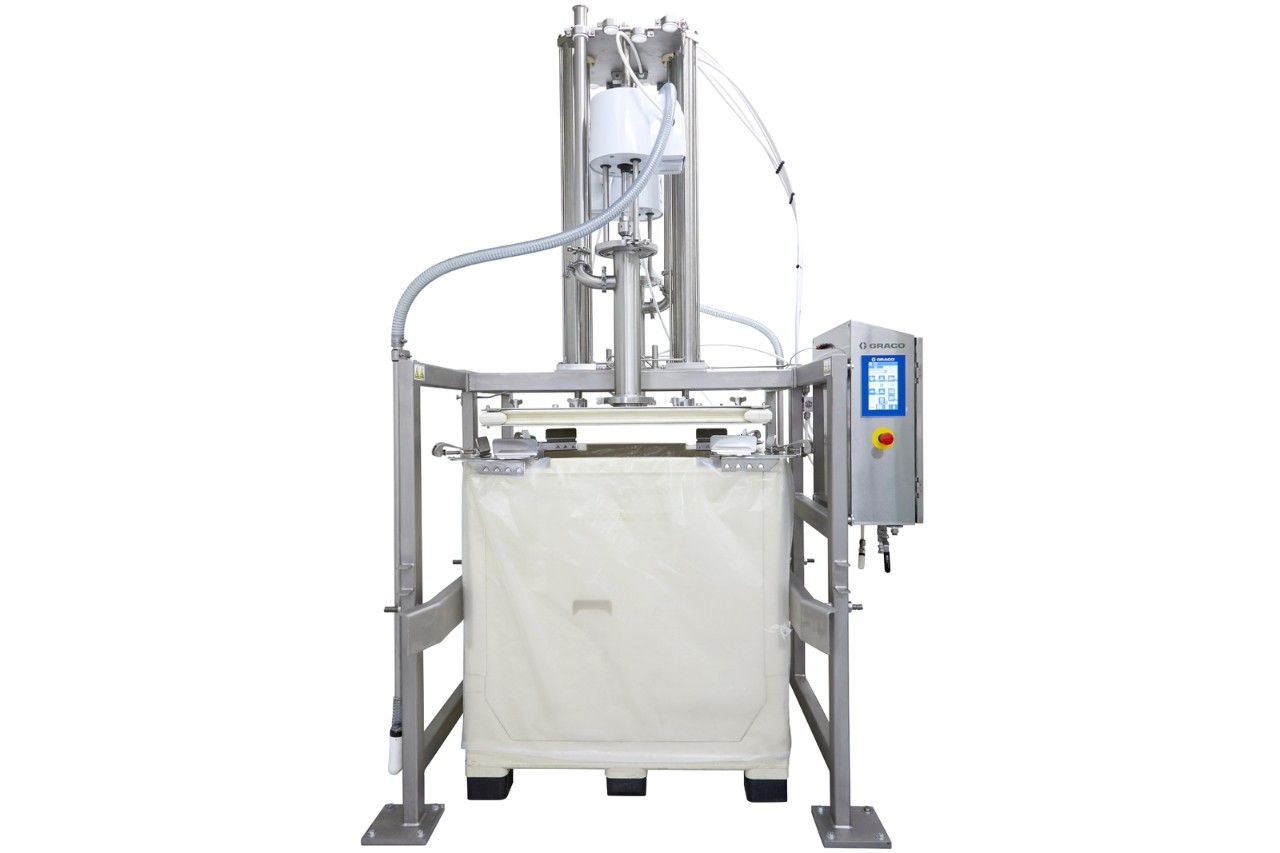 PROTECTS FOODS FROM CONTAMINATION
Graco food processing equipment is designed with numerous built-in features to protect foods from contamination. Graco's piston pumps are built with sanitary flanges, quick knock-down connections and a FDA-compliant air motor shroud, making cleaning and sanitization an easy process. The unloading systems are equipped with a pump ram with follower plate and inflatable seal protecting ingredients from external contamination and bacteria, leading to safer operations over dumping and scooping.
TRANSFER JAM, FROSTING, PEANUT BUTTER, HEAVY CHOCOLATE, MORE!
High Evacuation Rates
Graco seals inflate to conform to the container type and shape, providing evacuation rates up to 99% by cleanly wiping down the container's sides.
No Material Dilution
There is no need to dilute materials with Graco's powerful bin unloaders and drum unloaders. Our pumps handle high viscosity materials such as peanut butter, frostings, toothpaste, corn syrup and heavy chocolate. (Viscosities up to 1,000,000 cps)
Multiple Pump Configurations
For system flexibility, you can configure our bin unloaders with either double ball or priming piston designs. Each drum unloader is designed and built to fulfil your technical requirements.
Browse Bin & Drum Unloaders
Filter results
---
Pump Ratio
---
Maximum Fluid Pressure (psi)
---
Filters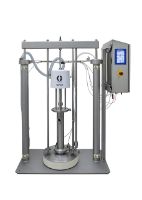 Graco's SaniForce Drum Unloaders evacuate medium to high viscosity products from their original 208 litre (55 gallon) containers without diluting or heating the contents. With up to 99% evacuation rate, SaniForce Pail Unloaders are designed to increase efficiency with faster change-out of containers...
Have Questions? Let's Talk.
Call Support
Monday–Friday
8:30 a.m. – 5:30 p.m.
China Standard Time
E-mail Support
Find a Distributor
For local sales and service support