ADNOC approves Graco's EcoQuip Vapour Abrasive Blasting unit
Graco's EcoQuip Vapour Abrasive Blasting equipment is approved by ADNOC as a surface preparation solution for Zone 1 areas on DAS Island
 
Das Island is a small, almost rectangular island in the Persian Gulf, located about 100 miles (160 km) north-west of the mainland of the United Arab Emirates. Oil production here began after prospecting during 1956-1960 by Abu Dhabi Marine Areas (ADMA), a joint venture between British Petroleum and Compagnie Française des Pétroles (later known as Total). Since then the island has become a major centre for the oil and gas industry in the region, exporting crude oil and liquefied natural gas by tankers as far as Japan and Europe.
Another company with a major presence on Das Island is the Abu Dhabi National Oil Company (ADNOC). ADNOC's commitment to environmental protection, continually assessing and actively managing environmental risks and impacts falls in line with the UAE's commitment to achieving its ecological responsibility. Great emphasis is placed on the identification and mitigation of Health, Safety and Environmental (HSE) risks. Like ADNOC's various business units, its LNG unit and Corrosion & Detection Department (C&ID) operating on Das Island are required to pass a stringent Health, Safety and Environmental Impact Assessment (HSEIA).
Addressing the problem of corrosion under insulation
Corrosion Under Insulation (CUI) is a particularly prevalent problem for the oil and gas industry in hot and humid marine environments. It refers to the type of corrosion that occurs due to a moisture build-up on the external surface of insulated equipment. This can be caused by a number of factors, but commonly leads to galvanic, chloride, acidic or alkaline corrosion. If undetected, the results of CUI can lead to the shutdown of a process unit or an entire facility, and in rare cases it may lead to a process safety incident.
Concerns around Dry Abrasive Blasting
The management of CUI on a live working oil and gas refinery is therefore a constant challenge for ADNOC's asset maintenance teams. Keeping CUI under control requires the removal of previous coatings. Traditionally this is carried out utilising conventional Dry Abrasive Blasting systems.
However, the environmental impact that these systems are having on the marine life around the Das Island refinery has become a cause for concern.
ADNOC's Corporate Paint and Insulation Inspector, Lee Wilson, renowned author of The Paint Inspectors Guide, therefore had a challenge on his hands. Not only was he looking to evaluate alternative surface preparation methods to Dry Abrasive Blasting, but he wanted to reduce waste management and adopt a surface preparation system that maintains ADNOC's Standard Operating Procedures and environmental compliance as stipulated by the HSEIA.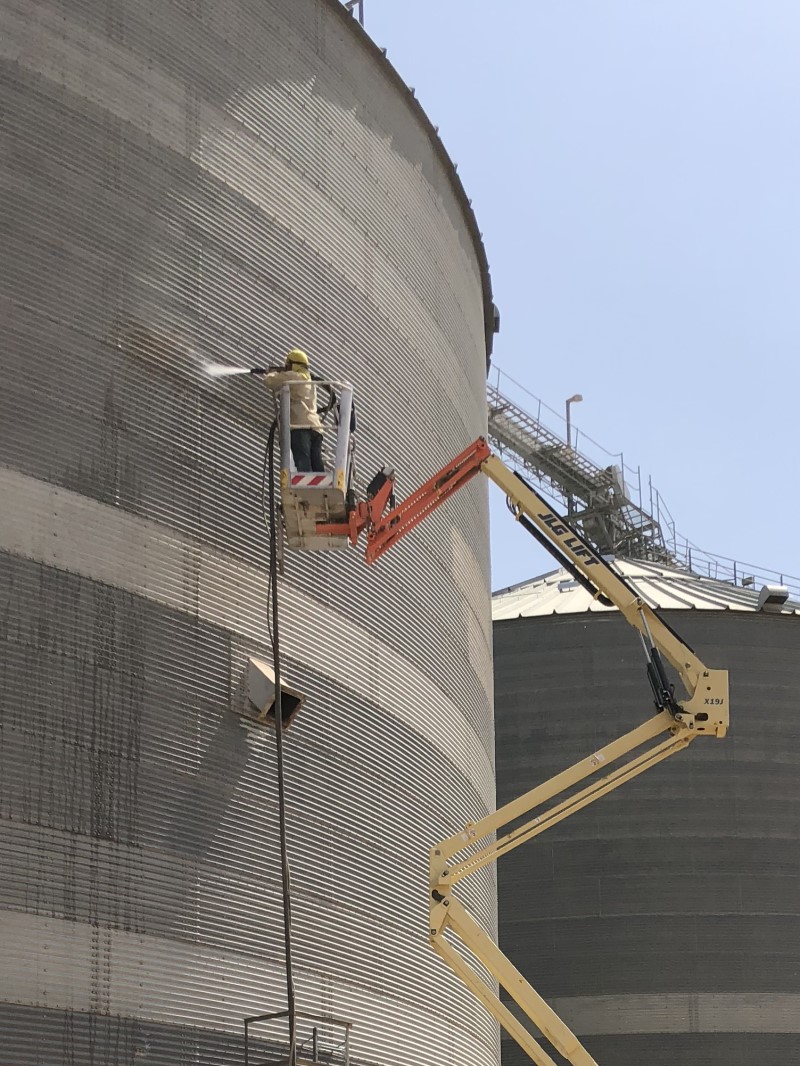 Vapour Abrasive Blasting considered
Lee Wilson's evaluation process led him to shortlist Graco's EcoQuip Vapour Abrasive Blasting  equipment as a possible solution for ADNOC. The Graco team were delighted at the opportunity to work with an industry leader and influencer like Lee Wilson, who took time out of his busy schedule to travel to Graco's European headquarters in Maasmechelen, Belgium. Various live demonstrations and tests were carried out to assess EcoQuip's capabilities as an alternative surface preparation method.
EcoQuip passes with flying colours
Lee Wilson concluded that EcoQuip demonstrated its capabilities as the ideal solution for the projects he manages for ADNOC on Das Island. "I found Vapour Abrasive Blasting exceptional as a means to remove Corrosion Under Insulation It's the ideal solution to blast sweating and iced lines while maintaining our standard operating procedures with regards to minimum and maximum cleaning requirements," he said.
Additionally, he was impressed at the multiple benefits offered by EcoQuip VAB compared to Dry Abrasive Blasting. "Vapour Abrasive Blasting will dramatically improve ADNOC's waste management and abrasive containment issues across Das Island. Moreover, EcoQuip's ability to remove soluble salts is an additional performance benefit, as it increases the longevity of coatings." 
Consequently, Graco is proud to announce that the Abu Dhabi National Oil Company LNG C&ID has approved Graco's EcoQuip Vapour Abrasive Blasting unit for on-site implementation directly and by approved contractors.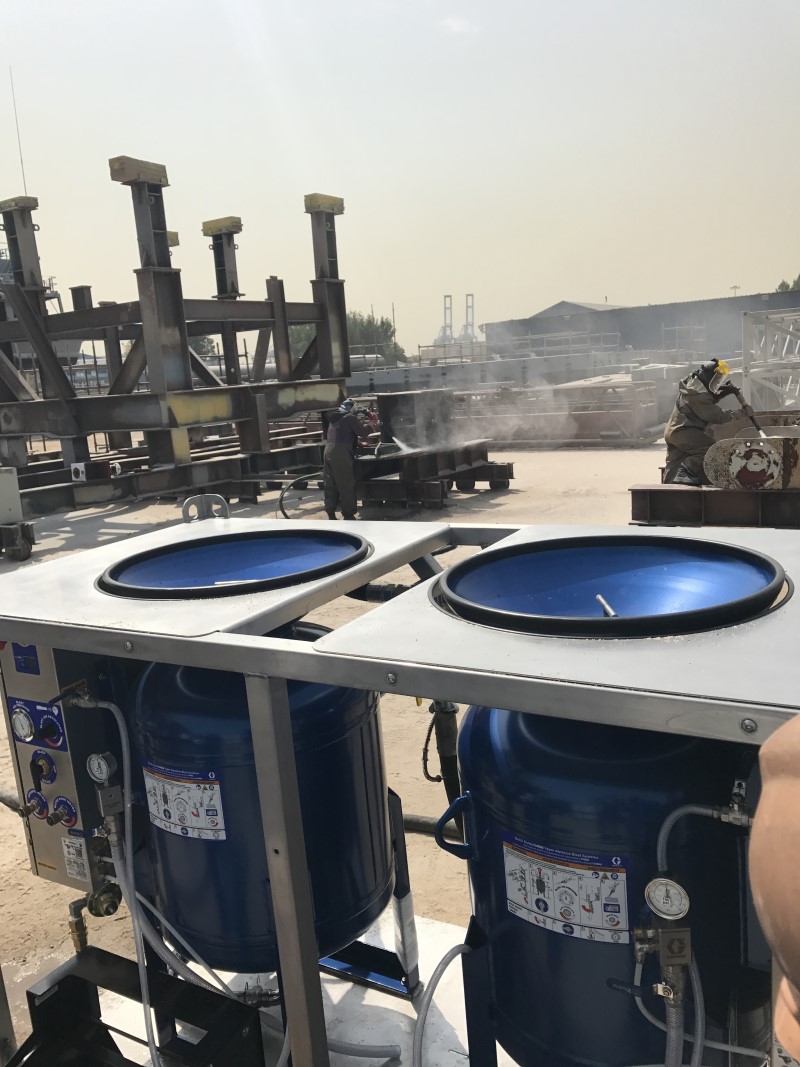 Contact a blasting expert