Pneumatic Industrial Pressure Washers
Industrial pneumatic pressure washers for heavy-duty industrial cleaning and sanitising. These flexible air-driven pressure washers handle a wide range of detergents and chemicals as well as cold and hot water. Ideal for in-plant use—with available cart-mounted or with wall mounting kit. Portable washer supports multiple spray guns and can even be used with open-head universal drums. Designed with Graco's NXT air motor for extreme reliability.
FOR INDUSTRIAL SURFACE PREPARATION, CLEANING & SANITISING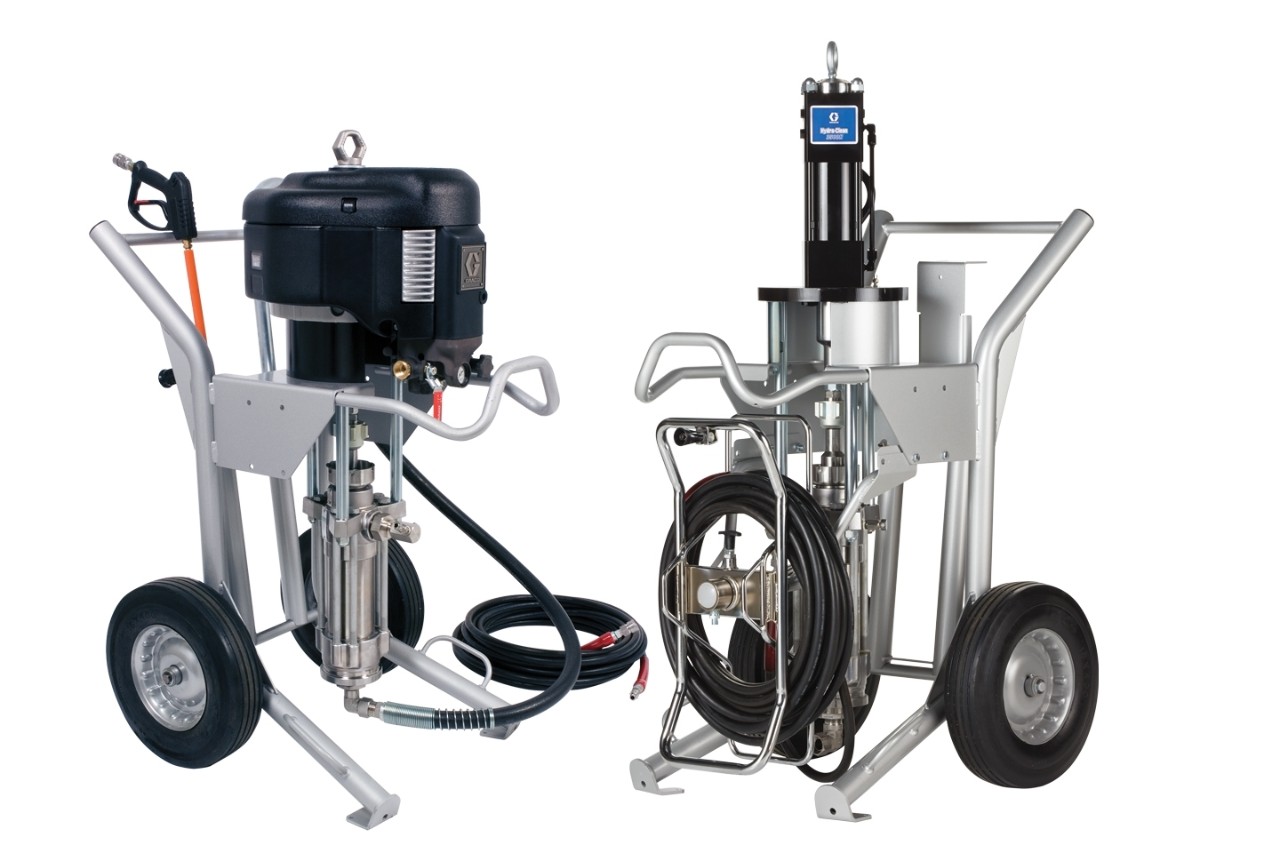 BUILT TO TACKLE THE TOUGHEST CLEANING JOBS
Graco's pneumatic pressure washers are designed to operate where fuel-driven pressure washers cannot such as confined work areas, food processing facilities and anywhere hazardous toxic emissions would invade the work environment. Additionally, these deft air-driven pressure washers produce powerful sprays instantaneously.
PORTABLE, FLEXIBLE, RELIABLE: WHAT ELSE IS THERE?
Supports Multiple Wands
Pair your pneumatic pressure washer with a wide selection of wand types and lengths. No matter your application, you'll find a wand that complements it.
High-Pressure Spray Cleans Everything
With pressures as high as 276 Bar (4,000 PSI), you'll be challenged to find a surface that wouldn't be properly cleaned by its power. Easily adjust the spray to the strength you need.
Compatible with Many Chemicals and Temperatures
With Graco's powerful pneumatic pressure washers you can use strong chemicals, detergents and abrasives, in addition to temperatures of up to 200 F.
Browse Pneumatic Industrial Pressure Washers
Piston Pump Selector
GET HELP FROM A LOCAL DEALER
Do You Have Product Questions?
Technical Support
+32 89 770 847
Monday - Friday
8:30 - 17:00 CET
General Support
+32 89 770 865
Monday - Friday
8:30 - 17:00 CET