Grease Dispenser Valves
Graco's grease valves and guns are engineered to operate for years in tough environments. You'll find us in dealerships, auto and truck service garages and fleet maintenance shops. Durable and reliable Graco grease valves and meters are ideal for high-pressure grease dispensing.
GREASE CONTOL VALVES & GUNS FOR AUTO SERVICE GARAGES, FLEET MAINTENANCE SHOPS AND MORE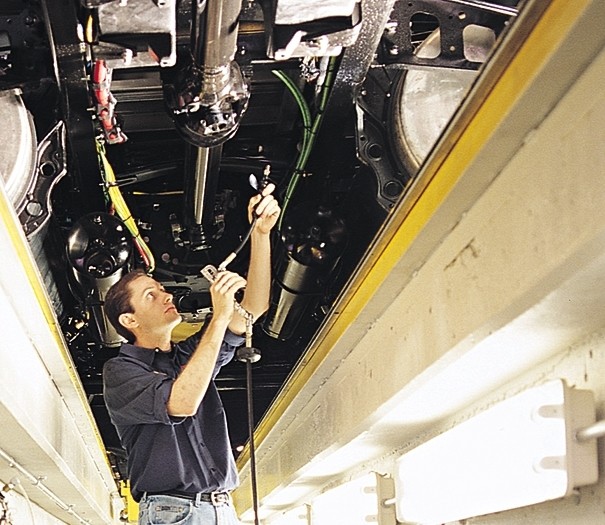 DESIGNED TO HOLD UP IN HARSH ENVIRONMENTS
When you purchase Graco grease valves and guns you know each has been engineered with high-quality materials, tested and proven to perform right out of the box. Dealerships and service garages value Graco grease valves and guns for product reliability.
HIGH-PERFORMING, BUILT TO LAST GREASE DISPENSE VALVES
Backed by an Industry-Leading Warranty
Graco high-quality grease valves and guns lead the industry in reliability and performance. But if you ever do need service, we have your back with a best-in-class warranty
Versatile Product Offering
Our grease valves and guns are ideal for handling high-pressure grease dispensing in everything from fleet maintenance centres to car and truck dealerships.
Browse Grease Dispenser Valves
Filter results
---
Inlet Size (in)
---
Inlet Size (cm)
---
Inlet Size (mm)
---
Filters
Filters:
Type: Dispense Valve
Clear all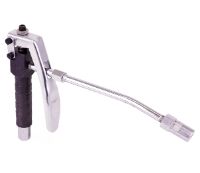 Our Pro-Shot™ non-metered grease valve is a low-cost solution that will last for years. Ideal for grease dispense applications.
Do you have any product questions?
Technical support
+32 89 770 847
Monday - Friday
8:30 - 17:00 CET
General support
+32 89 770 865
Monday - Friday
8:30 - 17:00 CET