Polyurea Spray Equipment
Graco's selection of spray equipment for polyurea materials is designed for very low, low to medium, and high output applications. When you need spray equipment for polyurea or hybrid coatings, our next generation technology for polyurea coatings gives you a better and more consistent spray performance.
DESIGNED FOR APPLYING TWO COMPONENT POLYUREA PROTECTIVE COATINGS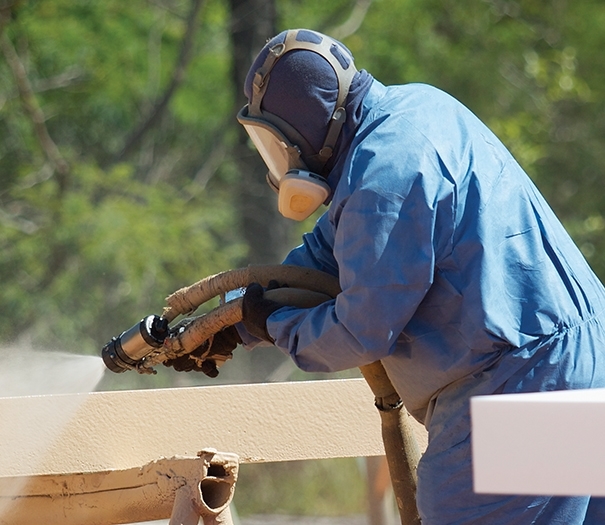 MAXIMUM PERFORMANCE IN A COMPACT DESIGN
---
Choose the Perfect Sprayer for Your polyurea Application
For contractors who need performance, reliability and flexibility in polyurea spray equipment, Graco has you covered. Take on any size project from railings, terraces and bedliners to pools, garage floors and tanks. We have everything you need to get the job done in record time. Choose from portable, take anywhere rigs to high-production systems and a large family of essential accessories.
FOR MATERIALS REQUIRING HIGH PRESSURES
---
Easy to Operate
Like all Graco products, our polyurea spray equipment is easy to maintain right out of the box. Intuitive controls and clear documentation means you'll be up and running quickly!
Easy to Maintain
Going from job site to job site, you don't have a minute to spend time on maintenance. The good news is your spray equipment is easy to keep running at peak performance all day, every day.
Smooth, Consistent Spray Performance
When you need reliability at the job site, your Graco polyurea spray equipment delivers a uniform spray pattern while maintaining consistent output pressure and temperature control.
Browse Polyurea Spray Equipment
Filters:
Type: Integrated PowerStation
Clear all
Integrated PowerStation
The Integrated PowerStation is advanced power solution that is plug-and-play with Reactor 2 E-30, E-XP2, H-30, and H-XP2 spray foam and polyurea proportioners. Configure a new spray rig fast with a compact, energy efficient, turnkey power supply from Graco.
Have Questions? Let's Talk.
Contact an Expert
We'll help you choose the right product for your job.
Tech Support
Monday-Friday
7:30 a.m.-5 p.m. Central Time
Email Support