Spill Containment Coating Sprayers
Graco designs and builds a broad range of reliable industrial sprayers for spill containment systems. Our versatile sprayers handle scores of chemical resistant materials that are used to contain numerous types of spills. When sprayed, these materials form a protective, leak-proof barrier that quickly "contains" the spill and keeps it from spreading. Graco sprayers give you the ability to slow and stop the spread of any spill quickly.
HANDLE SCORES OF CHEMICAL RESISTANT MATERIALS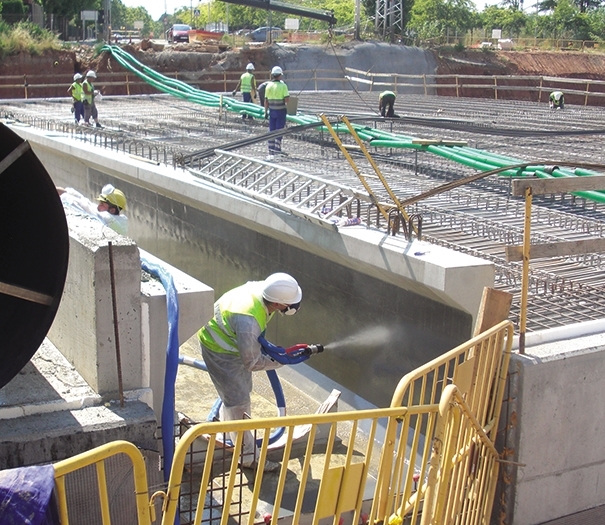 SAVE TIME + EASY TO MAINTAIN
---
WHY A SPRAY SPILL CONTAINMENT SYSTEM?
When you contain a spill by spraying a polyurea membrane vs. installing a fixed-sized barrier, you'll do a more effective job of stopping the spill's spread. That's because a spray-on membrane conforms, and reconfigures, to the exact size of the spill—stretching and compressing as the spill moves and shifts. You'll also discover that Graco spill containment systems will increase your productivity by saving time. By spraying, you'll work faster. Additionally, our systems are easy to maintain and move from job site to job site.
DEPLOY QUICKLY
---
COATINGS SPRAYERS FOR CUSTOMIZED SPILL CONTAINMENT SOLUTIONS
Increase Productivity by Working Faster
With a spill containment system and sprayer, you can work faster than deploying a traditional fixed-shape barrier. And time is critical in many spill containment and secondary containment scenarios.
Easy Disassembly and Maintenance
Graco's spill containment sprayers are easy to take down and move and a breeze to maintain. That's because each is built to last with the very best parts and materials.
Browse Spill Containment Coating Sprayers
Filters:
Type: Proportioner Package
Clear all
Gusmer
The Gusmer® H-20/35 GH-2 hydraulic proportioner is Graco's simple, durable machine, with impressive performance at an attractive price.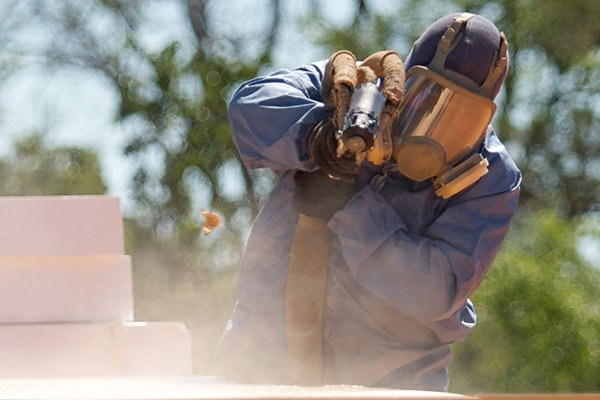 Reactor
Reactor is the brand professionals have trusted for over two decades. Ranging from: turnkey/complete systems; high-mid production; entry level and portable/touch up systems. We have the sprayer to meet your needs.
Have Questions? Let's Talk.
Contact an Expert
We'll help you choose the right product for your job.
Tech Support
Monday-Friday
7:30 a.m.-5 p.m. Central Time
Email Support