Directory of Coatings Manufacturers
Philadelphia, Pennsylvania, USA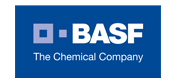 This list of manufacturers is not a complete list of all manufacturers, is provided for information purposes only, and is not an endorsement of any particular product or manufacturer.
Have Questions? Let's Talk.
Call Support
Monday-Friday
7:30 a.m.-5:30 p.m. Central Time
Email Support
You'll hear from us within 24 hours.
Contact an Expert
We'll hope you choose the right product for your job.