Corrosion Protection Part 1: Intro to CleanWirx
A New Approach to Corrosion Protection Part 1
Before applying protective coatings to steel tanks and other metallic surfaces, the surface must be properly prepared to remove corrosion and other contaminants. If a surface is not properly rid of contaminants prior to a coating application, coatings can fail prematurely, resulting in costly and serious consequences, such as unwanted downtime, increased maintenance, and safety concerns.
Thorough surface preparation requires more than just removal of visible rust. Sometimes a surface appears clean and ready for coating, but microscopic contaminants are present in surface depressions, as shown in Figure 1. These microscopic particles attract moisture, which adheres to the contaminants, initiating chemical reactions and accelerating corrosion. In addition, the contaminants can prevent coatings from properly adhering to the surface, leaving gaps between the surface and coating that allow additional moisture intrusion and accelerated coating failure.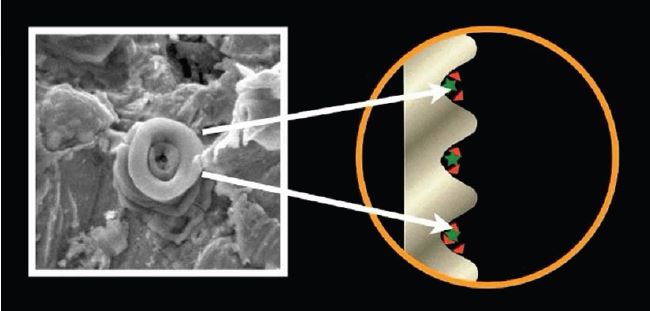 Figure 1: Microscopic contaminants can be present in surface depressions. 
In contrast, a thoroughly cleaned surface is virtually free from surface contaminants, leading to improved coating adhesion and reduced likelihood of corrosion, as shown in Figure 2.
Figure 2: A thoroughly cleaned surface has microscopic contaminants removed.
Concentration of surface contaminants has increased in recent years with recycled metals. Prior to the mid-1970s, steel surfaces were typically treated with a once-through quench water system, providing a relatively clean substrate with small aggregations of iron sulfide and other contaminants. With the growth in steel recycling, the closed loop water treatment has led to recycling contaminant-rich quench water, increasing the concentration of contaminants.

Various products and methods have been developed to remove contaminants from metallic surfaces prior to coating application, but the level of contaminant removal has varied. Some surface-treatment products leave a non-visible residue on the surface, which can prevent proper adherence of coating. Certain processes are often only compatible with certain coatings. Also, most surface-treatment processes require coating to be completed shortly after surface preparation to prevent the corrosion process from advancing before the coating is applied.
In recent years, a new approach has emerged for combating surface contaminants, focusing on the chemical makeup of iron sulfides and other ionically bonded compounds. As an insoluble compound, iron sulfide does not dissolve in water and is often more difficult to remove than water-soluble contaminants. CleanWirx 207, from Houston-based Corrosion Exchange, LLC, is a patent pending, one-step process that converts iron sulfide to a soluble compound that can be more thoroughly removed. The process removes both water-soluble and non-water-soluble contaminants to improve coating adhesion. 
CleanWirx 207 is a liquid material mixed with chlorine-free or activated-carbon-filtered water. When mixed at a 1:100 (CleanWirx-to-water) ratio, CleanWirx 207 can be adapted to various project environments and constraints. It can be applied using wet abrasive blasting, vapor abrasive blast cleaning, or high-pressure wash equipment, as shown in Figure 3.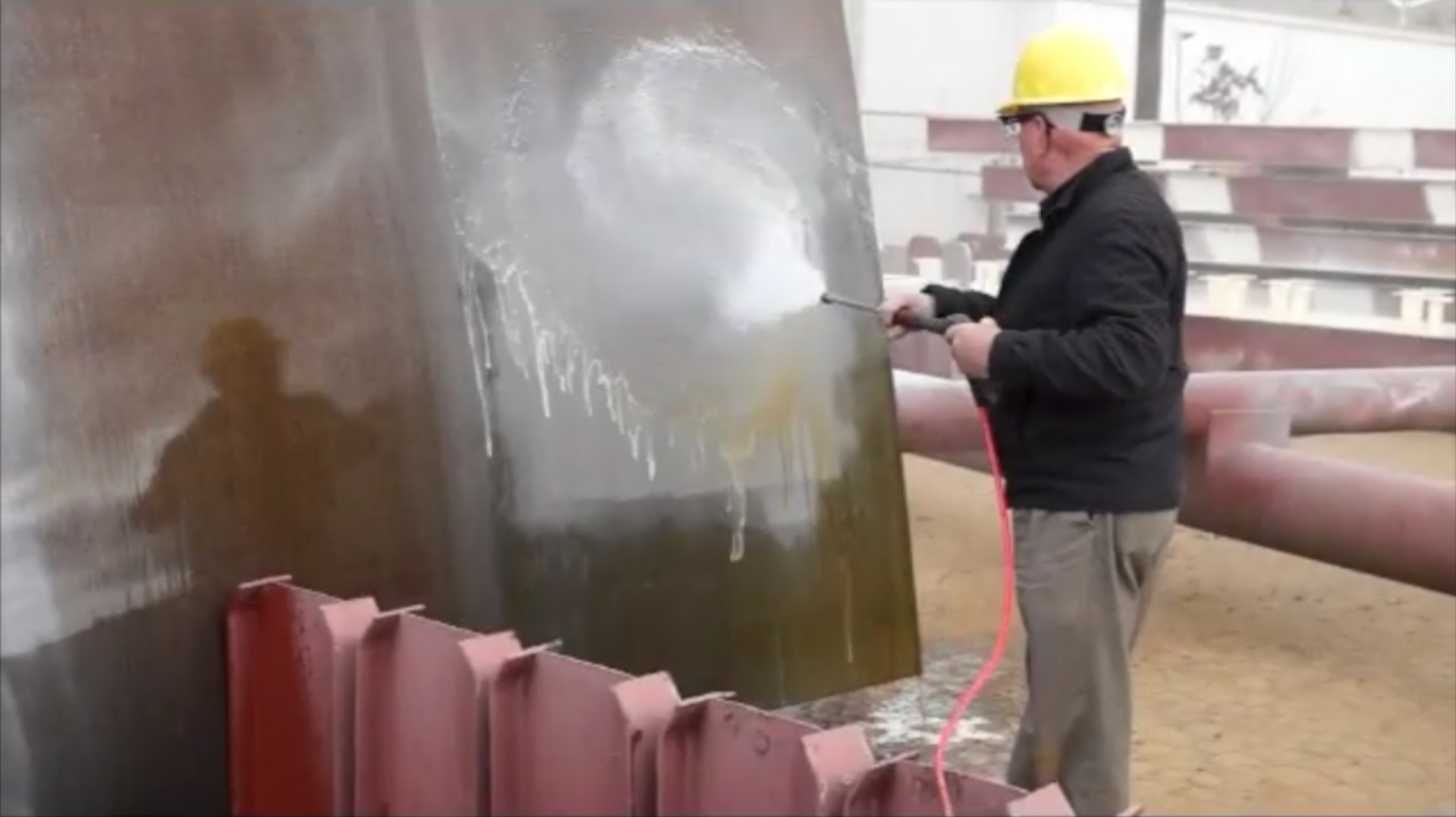 Figure 3: CleanWirx207 can be applied using wet abrasive blasting or vapor blasting equipment.
Prior to application, CleanWirx 207 is poured into a tank containing chlorine-free or activated-carbon-filtered water. After mixing, the product is added to a vapor blast pot and applied using standard vapor abrasive vapor blast cleaning procedures. When all areas have been thoroughly treated, the vapor blasting equipment is switched to a rinse phase to remove any grit residue that may remain from the blasting procedure. Dry time will depend on ambient conditions such as humidity, wind, etc. Surfaces are ready to coat when dry.
The CleanWirx207 process self-identifies, through discoloration, if any contaminants remain. With no residue left on the metal surface, virtually any coating can be applied to the surface. Field test kits can be used to verify cleanliness with the CleanWirx207 process.
By attacking ionically bonded compounds -- eliminating both cations and ions -- CleanWirx207 removes multiple rust generators, including iron sulfides, sulfates, iron salts, and nitrates, and reduces the urgency to coat immediately after surface treatment. It also streamlines the traditional process by reducing the amount of blasting and minimizes common delays due to weather, downtime, and inspection failures that can slow project completion and increase costs. With better coating adhesion, maintenance frequency can also be reduced.
To learn more about how this product works with EcoQuip 2, read Part 2: CleanWirx and EcoQuip
Have Questions? Let's Talk.
Contact an Expert
We'll help you choose the right product for your job.
Tech Support
Monday-Friday
7:30 a.m.-5 p.m. Central Time
Email Support