Steps for Improving Your Blasting Business Web Presence
Anyone who has launched a website knows that disappointing feeling of not being able to find your site on Google.
It typically sets in on Day 2, when your secret hopes of instant market domination are dashed on the hard shores of reality. Then, on Day 3 – if you haven't resigned yourself to failure – you adopt the long-view and start looking for ways to slowly gain traction against your competition.
This is an article to read on Day 3, because it describes specific actions you can take to improve your page rank on Google, and explains why these techniques create results, so you can successfully tailor these recommendations to suit your business.
Let's begin by looking at how Google determines where your pages belong in its search results.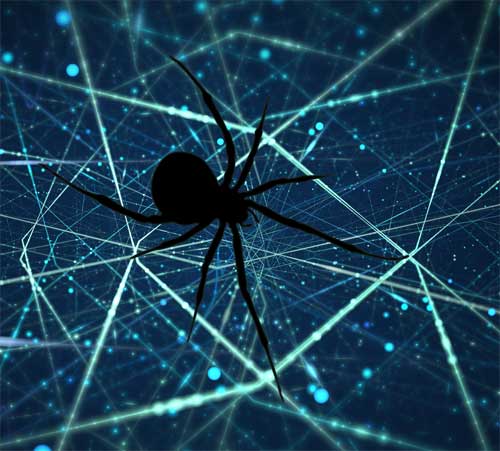 Meet Googlebot, a computer program that crawls the web like a spider, following links from page to page. Its job is to find new pages, dead links and pages with updated content, and communicate that information back to the mothership, aka Google search servers.
Upon discovering a new page, Googlebot tries to determine what the page is about. It analyzes the code for keywords and other hints indicating how the page should be categorized. Then, it indexes the page on Google servers so that Google users can discover it when googling the relevant keywords.
If your pages aren't ranking well, this is the first place to look for problems. Without the right keywords in the right places, Googlebot won't index your pages the way you intended, and your pages won't rank well for the search terms your prospective customers use to find your product or service.
The key to getting your pages indexed properly is to anticipate what keywords your prospective customers are searching for, and then repeating those keywords in several locations on the page, including:
the headline
2-3 times in main body text
HTML tags (page titles, meta tags, image tags, alt text)
the URL for your page
Some of this can be accomplished during your regular work flow when saving files. Be mindful of what keywords you want the parent document to rank for. For example, if you are an abrasive blaster…
"abrasive-blaster.jpg." could be a good name for an image.
"/abrasive-blasting.html" could be a good URL for your page.
If you are a WordPress user, you can install seo plugins that do most of the heavy lifting. If not, with a little knowledge of HTML, you can optimize the tags for search. Here's a sample of places where you can put keywords to indicate what your page is about:
There are a number of websites that provide free instant SEO checkups and analyses, identifying areas where you (or your developer) can make SEO improvements.
So what are the best keywords for your pages?
First and foremost, your keywords should indicate what your page is about. If your page is about your cat, so be it: make your keywords cat-related. Just don't expect to get a lot of visits from your target customers (although you never know, when it comes to cats on the internet).
What you don't want to do is stuff pages with keywords that are irrelevant to the content on the page, such as:
"Barney the abrasive blasting cat loves abrasive blasting, wet and dry. When he's not abrasive blasting, that blasted cat eats cheeseburgers."
This may seem like a good idea, but when people land on your page and it's not what they were expecting, they'll click back to the Google results and try the next listing. Google doesn't like serving up pages that cause users to click back, because it indicates that the user had an unsatisfactory experience, and Google wants satisfied users, so they demote pages with high click-back rates.
So when people searching for "abrasive blasting" stumble upon Barney's page and find it contains information marginally relevant to abrasive blasting, they'll click back, and that page is not going to rank well for future searches for that term.
For local businesses, generic name of your product class or service plus location (ie. wet abrasive blasting Houston) are obvious keywords you need to compete for, because those are the terms prospective customers will search for first when trying to find you and your competitors.
But don't discount the power of the long-tail search term to attract customers. A long-tail search term is a very specific search, with several distinct keywords in the phrase. For example:
wet abrasive blasting antique railroad engines Ohio
If you have a properly-indexed page about that topic, when someone searches for that long-tail search term, your page will rank relatively well. In effect, you'll be punching above your weight class against competitors with more established websites, because the content of your page is more relevant to the search terms than the content on their pages.
Instead of trying to stuff desirable keywords into the page with content no one cares about (I'm looking at you, Mission Statement), think about what information your customers are searching for, and create content that answers those searches.
If you're having trouble predicting what terms your customers search for, it can be illuminating to create buyer profiles. Doing so forces you to spend time thinking about your customer's needs and wants, stepping into their shoes and walking a mile. What challenges do they face? What information are they searching for? What solutions can you offer them? These kinds of insights can lead directly to great content ideas.
IS THERE GOLD IN YOUR FAQ?
Marcus Sheridan is the owner of River Pools and Spas. His story is practically legend (or cliché) among content marketers. His Virginia-based fiberglass pool installation company was doing good business up until the financial crisis set in. People stopped buying luxury items like pools, and his sales fell off a cliff.
Forced to scale back his advertising budget by 90%, Marcus started blogging, working through his FAQs, answering each question in detail, and publishing those answers on his website.
"How much does a fiberglass pool cost?" people wanted to know. "What are the problems and issues with fiberglass pools?" The same questions people were frequently asking him were questions prospective customers were searching for on the internet.
The answers Marcus published on his blog matched those searches, earned him highly-desirable search traffic, generated high-quality leads and established Marcus as the pool installation authority. River Pool and Spas weathered the financial storm that put half of his competitors out of business, and became the #1 fiberglass pool installer in the country.
Could your FAQ be a gold mine? It might, if you have the answers yourcustomers are searching for.
HOW GOOGLE RANKS YOUR PAGE
Having the right keywords will get your pages indexed properly, but it doesn't guarantee your page will rank well for those keyword searches.
There are over 200 reasons why not: that's how many factors go into Google's search algorithm. The single most important factor is number of incoming links to the page. Google believes this to be a strong indicator of page authority. A multitude of links indicates that the information is trusted. After all, people typically link to pages they respect and refer to on their own pages (unless they're being paid). A link is a tacit endorsement of the page's authority.
Google likes to serve pages from authoritative sources at the top of the search listings, because that's the kind of information that satisfy Google users. When you first publish a site, it won't have any incoming links, so if Googlebot can even find it, it will assign the page negligible authority. So in the beginning, your established competitor might rank higher than you for long-tail search queries, despite the fact that you have a page dedicated to the topic, ripe with relevant keywords, and they don't. But as you reach out to your suppliers, customers, associations, directories and other business contacts and get them to link to your site, your domain authority will increase and your pages will move up in the rankings.
Back in the day, people used to scour the net looking for link exchanges and other places where they could publish links back to their site for free. If you've ever come across spam links in the comments section of blogs or in forums you've seen this in action. Google updates have drastically reduced the efficacy of these "black hat" link building practices, and for the most part demoted the offending sites. The way Google wants you to build links is by publishing content that is link-worthy.
But sheer number of incoming links to your site alone does not determine who comes out on top. Link quality matters. When one page links to another, it passes link juice to that page, in effect lending authority to the linked site. The more authoritative the domain, the more juice flows through every link. Just one link from a high-traffic, high authority domain could carry enough link juice to catapult your site to the top of the rankings.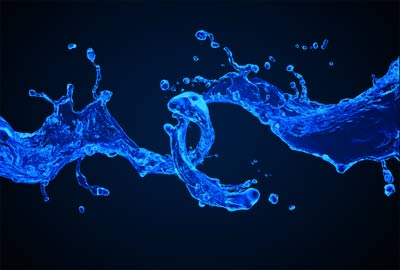 The website with the most domain authority is winning the internet in your market. You should make it your goal to have the most authoritative domain. Take a moment to see how your site compares…
Open Site Explorer from SeoMoz is an online tool that shows how your web presence stands up to the competition in terms of domain authority.
Go to Open Site Explorer
Enter your website's URL and hit Search
Click "Compare Link Metrics" in the sidebar menu
Click the blue Add URL button to enter up to 4 web addresses of your competitors.
Hover over the help icons beside each term to get the meanings. The key factors are "Domain Authority" and "External Equity Passing Links" ( aka incoming links).
Creating content that earns links takes time, effort and foresight. We'll get into content strategy later on. But next, I'll show you how to run a Google Ad campaign to get high-quality traffic right now, without sinking the budget. We'll create buyer profiles, do keyword research, write ads, build landing pages, test and optimize to get you the lowest cost-per-click, and the most clicks for your ad dollar.
BOTTOM LINE: Get your on-page SEO straightened out, and start publishing content that your prospective customers are searching for. That will bring in customers from long-tail searches, attract links, and increase the authority of your pages, which leads to better ranking on Google.
Have Questions? Let's Talk.
Contact an Expert
We'll help you choose the right product for your job.
Tech Support
Monday-Friday
7:30 a.m.-5 p.m. Central Time
Email Support