Mongoose Pumps
The Mongoose Series metering pump is suitable for low flow metering markets and industries such as mining, agriculture, landscaping, swimming pools, lawn maintenance, pulp and paper, utilities and water treatment.
Electric Powered Chemical Metering Pumps
---
Manual stroke adjustment
UL and CSA certified
Removable power fuse
Available in plastic and stainless steel fluid heads
Splash cover over controls
Previous slide
Graco Check Valves
Proprietary design (SST Head)                      
Poppet style eliminates valve from sticking            
Same style valve used on other Graco chemical pumps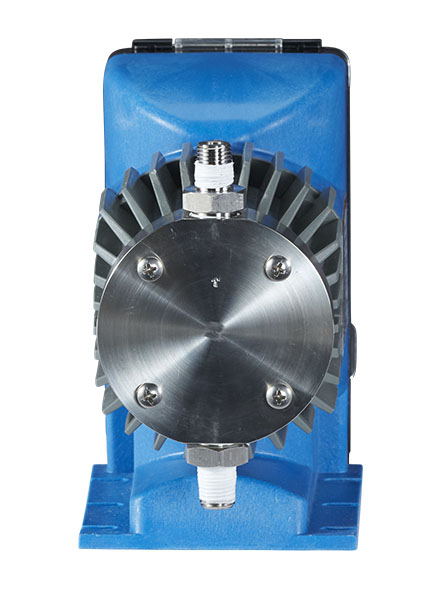 Overload Protection
Self resetting thermal overload prevents over heating        
Over current protection                                              
Easily replaceable fuse for overcurrent                   
No longer a throwaway pump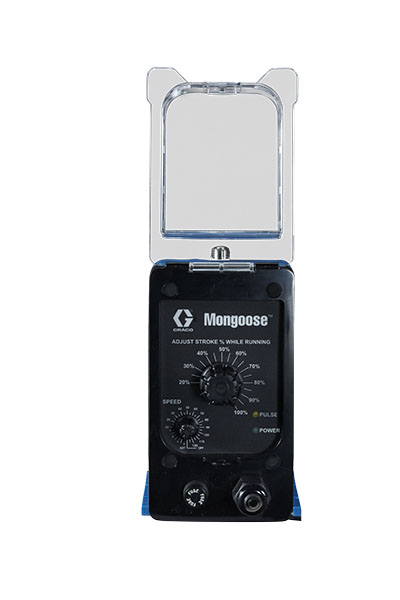 Prime/Air Bleed Valve
No need to remove fluid section to prime pump     
Quick and easy priming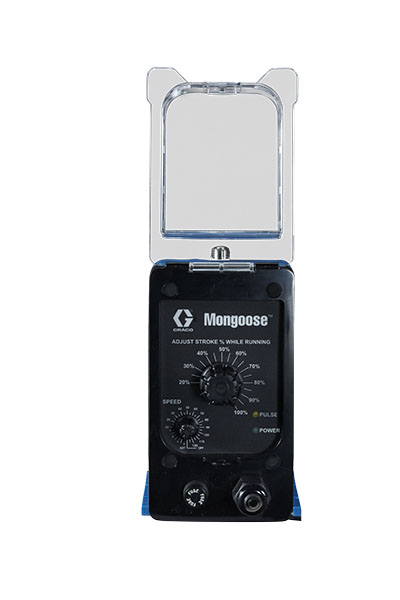 Next slide
Filter results
---
Material
---
Maximum Fluid Pressure (psi)
---
Fluid Inlet Size (in)
---
Filters
Have Questions? Let's Talk.
Call Support
Monday–Friday
7:30 a.m.–5:30 p.m. Central Time
Email Support
You'll hear from us within 24 hours.
Contact an Expert
We'll help you choose the right product for your use.