Peristaltic Pumps
Graco's peristaltic transfer pumps, also known as hose pumps, are designed for a range of applications including wastewater treatment, oil and gas drilling, dewatering, well as corrosive and abrasive chemical transfer. Additionally, our peristaltic hose transfer pumps are inexpensive to maintain—no valves, seals or glands to contend with. The peristaltic design offers more flow per revolution than conventional designs.
HANDLES WASTEWATER + CORROSIVE AND ABRASIVE CHEMICALS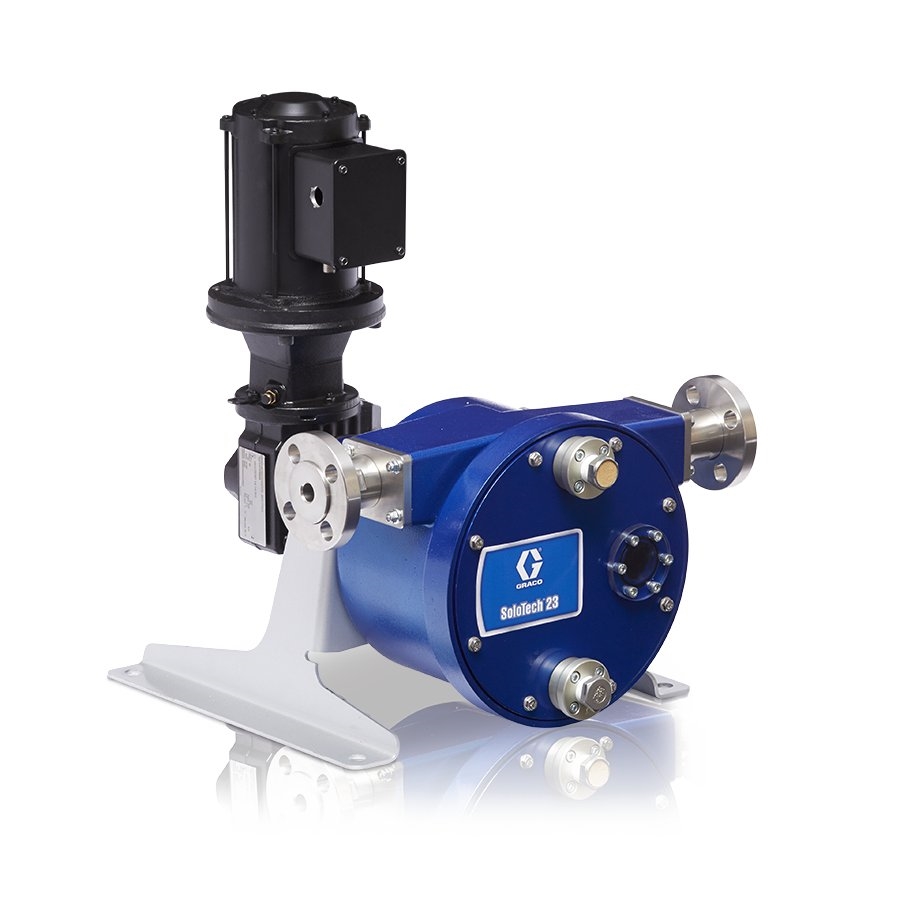 ELECTRIC-POWERED HOSE TRANSFER PUMPS
---
PUMPS DESIGNED FOR WATER TREATMENT & CHEMICAL DOSING
Electric-powered peristaltic pumps are ideal for chemical transfer applications. Abrasive, corrosive, and shear sensitive fluids can easily be pumped or dosed into your application. A broad set of benefits includes long hose life, numerous electric motor options and lower operating costs.
RUGGED & RELIABLE
---
EXPERIENCE LESS DOWNTIME & MAINTENANCE COSTS COMPARED TO OTHER PUMP TYPES
Consistent Material Output
By keeping the material within the hose, our pumps are able to continue to operate even with some of the most difficult to pump materials. The result is you'll be more productive while using these hose pumps.
Wide Range of Electric Motor Options
Depending on your requirements, Graco's industrial peristaltic pumps are available with AC and Brushless DC motor options, including motors for hazardous locations. No matter your energy and infrastructure application, these pumps fit the bill.
Inexpensive to Maintain
Our hose pumps are inexpensive to maintain without valves, seals or glands, and easy access to maintenance points. This innovative design means longer hose life when pumping caustic, abrasive or sensitive materials for metering or transfer.
Pump Selector
Which SoloTech pump works best for your operation?    
Chemical Compatibility Guide
Use this tool as a general guideline for pump selection.
Have Questions? Let's Talk.
Call Support
Monday–Friday
7:30 a.m.–5 p.m. Central Time
Email Support
Find a Distributor
For local sales and service support