Spray Foam Insulation Equipment
For professionals who require heavy-duty spray foam insulation equipment for large projects such as bridges, ship building and marine applications, as well as pipe and tank coating, we have you covered with a full line of Graco engineered products. From portable and touch-up systems to mid-production systems to complete turnkey spray foam systems, you'll find the perfect match for your needs.
DESIGNED FOR BRIDGES, SHIP BUILDING, PIPE AND TANK COATINGS AND MORE
DURABLE, INDUSTRY-PROVEN DESIGNS
---
ELECTRIC AND HYDRAULIC MACHINES
Graco spray foam insulation equipment is available in electric and hydraulic configurations depending on your needs. Some systems automatically mix plural-component coatings, which saves you time and work by eliminating hand mixing, all while reducing material waste.
DURABLE, INDUSTRY-PROVEN DESIGNS
---
INCREASE YOUR PRODUCTIVITY
Minimal Training Required
Graco is known for its easy-to-use equipment for professionals and that reputation holds true in our line of heavy-duty spray foam insulation equipment. With minimal training you'll be up and running in no time.
Powerful Sprayers for Long Hose Runs
We build our professional spray foam insulation equipment to accommodate long hose runs, which you will need when working on bridges and storage tanks. From compact systems with wheels to large stationary systems, we have a package that fits your needs.
Browse Spray Foam Insulation Equipment
Filter results
---
Type
---
Filters
In:Pulse
In:Pulse provides real-time volumetric ratio control. Throughout the day, as the ratio mix changes due to ambient conditions, tank pressures, nitrogen pressures, etc., In:Pulse will self-adjust to ensure on-ratio spray – every time.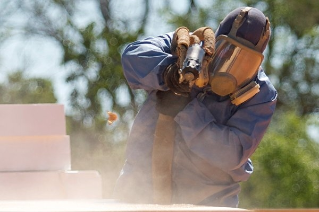 Reactor
Reactor is the brand professionals have trusted for over two decades. Ranging from: turnkey/complete systems; high-mid production; entry level and portable/touch up systems. We have the sprayer to meet your needs.
Have Questions? Let's Talk.
Call Support
Monday–Friday
7:30 a.m.–5 p.m. Central Time
Email Support
Contact an Expert
We'll help you choose the right product for your use.