Piston Transfer Pumps
Graco's long-lasting pneumatic and hydraulic piston transfer pumps are perfect for chemical transfer applications in oilfields, for instance. Expect extended life with our piston transfer pumps, which feature an enclosed, dual seal wet cup design. With Graco's hydraulic piston transfer pumps you can evacuate directly from drums.
DESIGNED TO MOVE DIFFICULT MATERIALS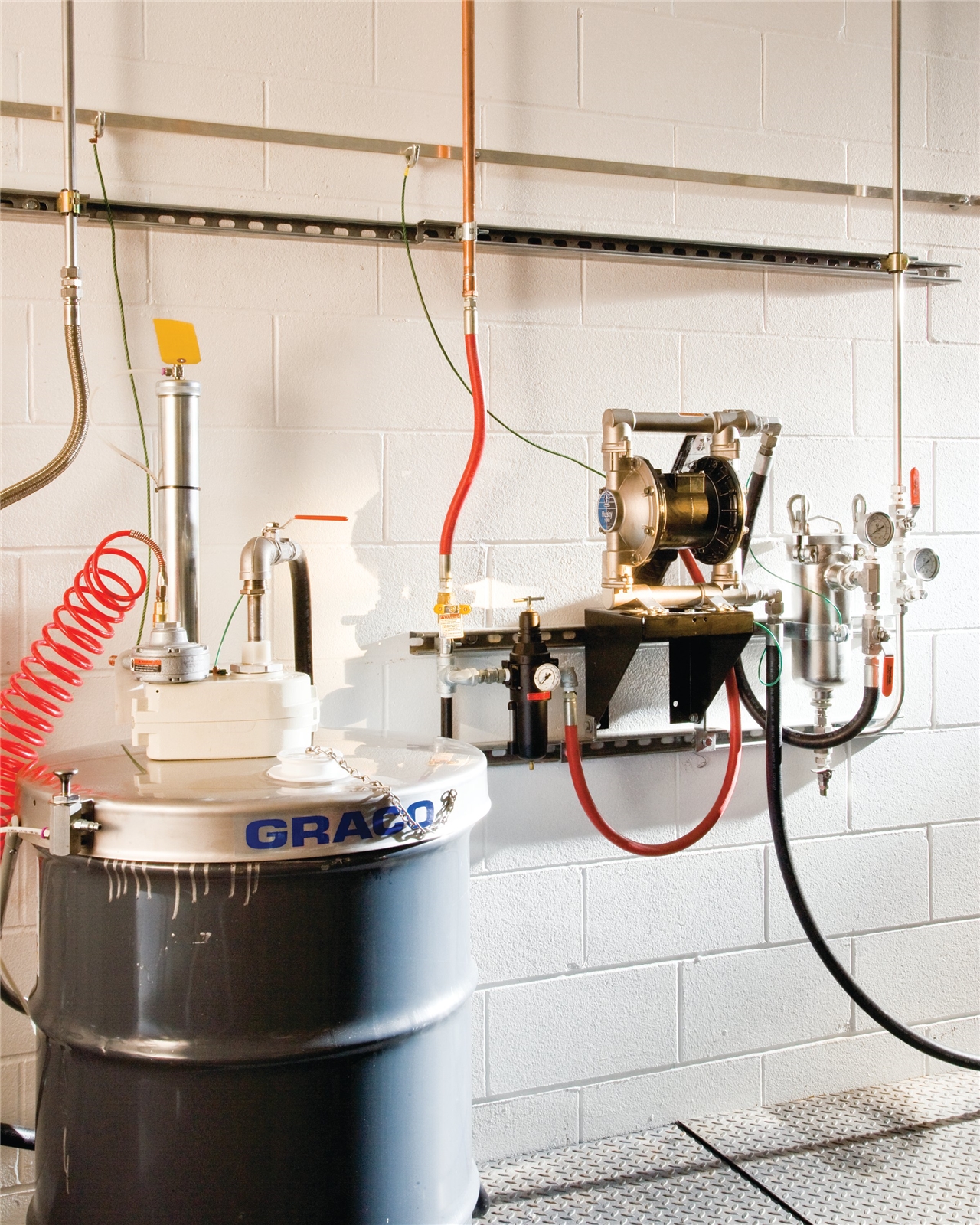 TWO MOTOR OPTIONS
---
HIGH-PERFORMANCE, DURABLE PUMPS
With higher pump pressures and flow rates, Graco piston transfer pumps easily handle wastewater treatment as well as sewage treatment duties. The pumps are also ideal for handling chemical dosing and transfer for oil and natural gas applications. Choose from two reliable motor options: pneumatic or hydraulic, each capable of generating high pressures.
HANDLES YOUR MOST DIFFICULT JOBS
---
PISTON TRANSFER PUMPS DESIGNED TO FIT YOUR NEEDS
Pneumatic and Hydraulic Motor Options
Because your applications are unique, Graco piston transfer pump come with either a pneumatic or hydraulic motor. Each offers a powerful set of features and benefits.
Move Difficult Materials with Ease
Graco's powerful line of piston pumps move extremely difficult materials when others cannot. Our piston pumps are ideal for everything from water to medium viscosity chemicals and abrasives.
Pump Selector
Which piston pump works best for your operation?    
Chemical Compatibility Guide
Use this tool as a general guideline for pump selection.
Browse Piston Transfer Pumps
Have Questions? Let's Talk.
Call Support
Monday–Friday
7:30 a.m.–5 p.m. Central Time
Email Support
Find a Distributor
For local sales and service support