Automatic Grease & Oil Pumps
Graco manufactures a broad family of automatic oil and grease pumps designed for complex equipment used in the well services, natural gas compression and other energy industries. Count on our field-proven automatic lubrication pumps to support equipment such as frac pumps, blenders, acidizers, cementers, compressors, work over rigs and more.
AUTOMATIC PUMPS FOR WELL SERVICES, NATURAL GAS COMPRESSION AND OTHER ENERGY INDUSTRY EQUIPMENT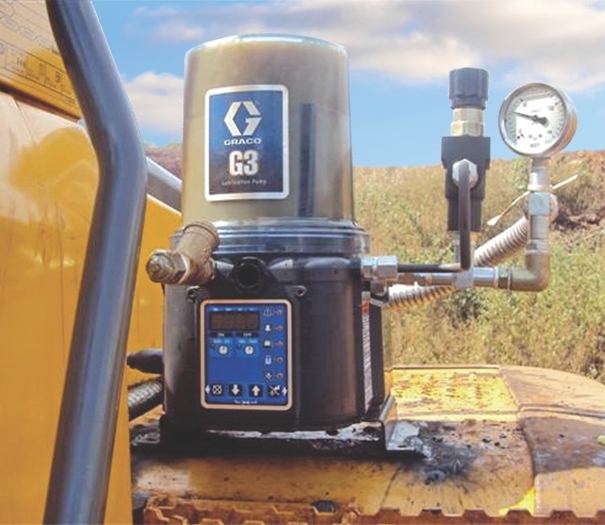 REDUCE MAINTENANCE-RELATED DOWNTIMES
---
LOWER MAINTENANCE COSTS WITH FREQUENT LUBRICATION
With automatic lubrication pumps you'll reduce unplanned downtime and maintenance costs on your well services and natural gas compression equipment. Additionally, automatic lubrication systems provide consistent lubrication on a more frequent basis than manual lubrication methods. You will keep equipment properly lubed for optimum performance.
INDUSTRY-LEADING WARRANTY
---
EXTEND EQUIPMENT LIFE
Built to Withstand the Harshest Environments
Harsh environments put wear and tear on well services and natural gas compression equipment, but our pumps are built to keep these critical machines running at optimal performance.
Optimize Lubrication Through Automation
When you properly maintain equipment, you extend equipment life, increase performance and productivity, and reduce repair costs. Accurate, dependable lubrication is the most critical preventive maintenance step in preserving the life and productivity of your well services and natural gas equipment.
Automatic Lubrication is Safer
The optimal time to lubricate compressors, frac pumps, coil injectors, drills, blenders or cementers is when you operate your equipment, which can be risky and unsafe with manual lubrication. Automatic lubrication provides a safer and more efficient method.
Browse Automatic Grease & Oil Pumps
Have Questions? Let's Talk.
Call Support
Monday–Friday
7:30 a.m.–5 p.m. Central Time
Email Support
Request a Quote
We'll help you choose the right product for your use.