Automatic Grease & Oil Systems
Graco's line of automatic grease and oil systems help keep heavy construction, agriculture, forestry and mining equipment running in harsh operating environments. These rugged and reliable systems deliver precise amounts of lubricant at frequent intervals to all bearings, pivot points and pin locations to keep your equipment running smoothly.
PRECISE GREASE DISPENSING AT ALL BEARINGS, PIVOT POINTS AND PIN LOCATIONS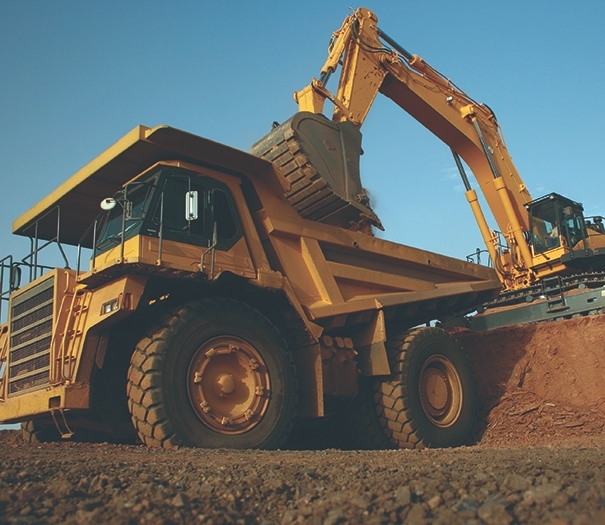 EXTEND VEHICLE AND EQUIPMENT LIFE
---
KEEP YOUR EQUIPMENT ON THE JOB
We design and manufacture a broad range of injectors, pumps, divider valves, controllers and accessories to meet your heavy equipment needs. Our automatic greasers dispense exact amounts of grease to critical bearing points to protect high-cost equipment from high heat, damaging friction and extreme environments. The result; your equipment remains on the job and not in the shop undergoing unplanned maintenance.
REDUCE OPERATING COSTS
---
MAINTAIN EQUIPMENT PEAK PERFORMANCE
Apply Grease and Oil Only When It's Needed
Automatic grease and oil systems keep your equipment running at peak performance, which minimizes vehicle downtime. The system only dispenses lubricant when it's needed.
Reduce Your Operating Costs
Automatic lubrication systems will help you reduce labor and component costs that result from inadequate machine lubrication.
Eliminate Wasted Grease & Oil
Only dispense carefully monitored amounts of lubricant to bearings, pivot points and other locations on your vehicles and equipment. Eliminate waste due to over lubrication.
Browse Automatic Grease & Oil Systems
Automatic Lubrication Kit Selector
This selector tool identifies automatic lubrication kits and the installation manual for heavy equipment applications.
Filter results
---
Compatible Material
---
Filters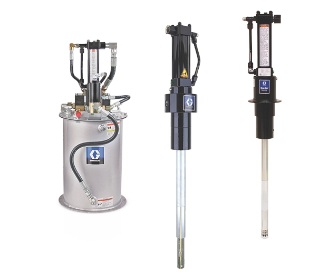 Dyna-Star
Graco's family of Dyna-Star lubrication systems support a wide range of demanding applications — each offering an ideal blend of outstanding performance and high-quality components.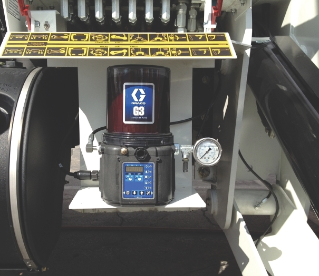 G Series
Graco's rugged G Series family of automatic lubrication systems are anchored by our durable and reliable electric pumps, available in a range of sizes and capabilities. Complement your system with G Series accessories.
Have Questions? Let's Talk.
Call Support
Monday–Friday
7:30 a.m.–5 p.m. Central Time
Email Support
Request a Quote
We'll help you choose the right product for your use.