Portable Coolant & Oil Drains
When you need to get rid of used coolant and oil fast, Graco's line of portable coolant and oil drains have your back. These tanks with large handles come with oversized wheels that make them easy to move in your service facility. Additionally, a large drain pan helps prevent spills when collecting used oil and coolant.
CONVIENENT USED COOLANT & OIL DRAINS FOR SERVICE FACILITIES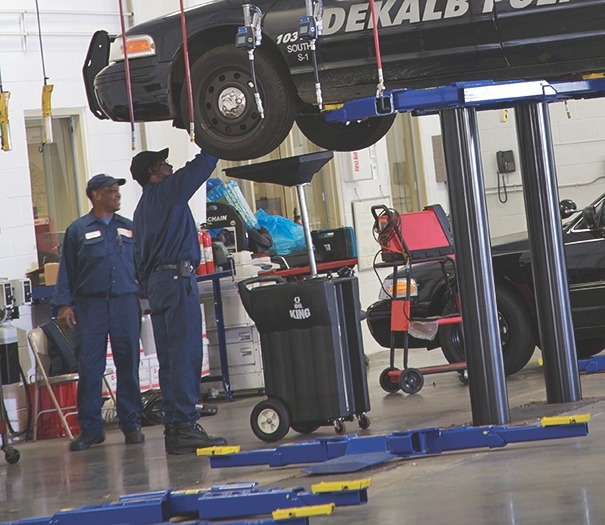 MOVES EASILY WITH LARGE WHEELS
---
PORTABLE DRAIN SAVES TIME
Graco oversized polyethylene portable used coolant and oil drains are convenient with built-in tool bins to keep everything you need at you fingertips. The large drain pan and container makes them easy-to-use and will save you time. Additionally, the unit comes with a removable filter screen to prevent debris and filters from entering and clogging the tank.
EASY TO MANEUVER
---
CONVENIENT & PORTABLE
Oversized Wheels Ease Shop Floor Movement
Oversized wheels and a convenient handle on Graco's portable used coolant and oil drains makes them easy to move around your shop floor.
Easily Know When the Tank is Full
A full-length liquid sight gauge lets you know when the tank is full.
Two Evacuation Port Options
Choose from either a gravity drain valve at the bottom, or suction evacuation from the top.
Browse Portable Coolant & Oil Drains
Have Questions? Let's Talk.
Call Support
Monday–Friday
7:30 a.m.–5 p.m. Central Time
Email Support
Request a Quote
We'll help you choose the right product for your use.