Fireproofing Pumps
Graco's versatile fireproofing pumps can easily apply low, medium, and high-density cementitious fireproofing material (SFRM). Cementitious fireproofing materials are typically applied to beams, joists, decks, walls, floors, and more.
SPRAY CEMENTITIOUS FIREPROOFING MATERIALS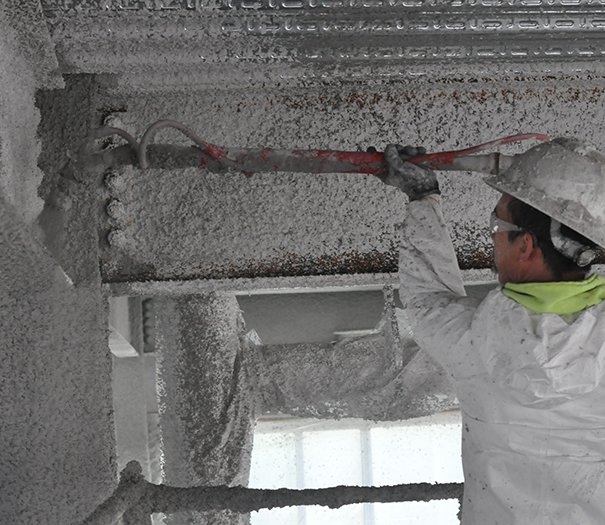 POWER & VERSATILITY
---
When the Job is This Critical, Count on Graco Pumps and Sprayers.

Our cementitious fireproofing pumps offer you higher production output in a portable, light package you can easily wheel around your job site. These versatile pumps can handle everything from small patch jobs all the way up to high-production jobs requiring more than 150 bags per day.
FLEXIBILITY IS KING
---
Graco's Pumps Handle All Your Fireproofing Needs
Powerful Meets Portability
Graco's powerful fireproofing sprayers can handle a wide range of thick, cementitious fireproofing materials.
Touchups to Large Scale Jobs
Whatever cementitious fireproofing material you're working with, Graco sprayers can handle a range of jobs from small touchups all the way to bridges, buildings, and more.
Browse Fireproofing Pumps
Filter results
---
Type
---
Filters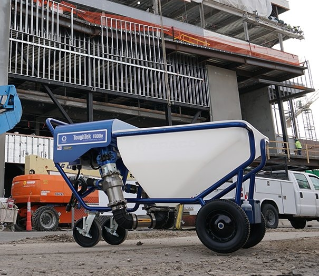 ToughTek Piston Pumps
Graco's ToughTek® piston pumps for cementitious fireproofing are not only compact and easy to take from one job to another, but can easily handle low, medium and high-density SFRMs.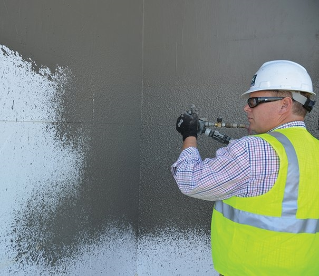 ToughTek Rotor Stator Pumps
With ToughTek® rotor stator pumps, expect long-lasting durability and rugged performance – for a range of applications including fireproofing, self-leveling underlayment, mortar, stucco and EIFS.
Have Questions? Let's Talk.
Call Support
Monday–Friday
7:30 a.m.–5 p.m. Central Time
Email Support
Contact an Expert
We'll help you choose the right product for your use.