Mortar Sprayers
Graco's line of mortar sprayers and pumps are designed to save you labor costs and make your job easier. Hand troweling cementitious materials is time consuming, but Graco mortar sprayers and mortar pumps (piston and rotor stator) can double your productivity. With a range of sizes and capabilities, our pumps can support everything from small repair jobs to large commercial projects.
IDEAL FOR BRIDGE, PARKING LOT AND ROAD REPAIR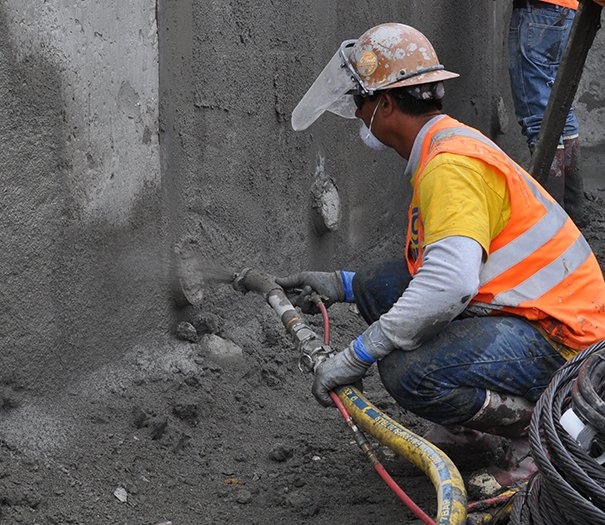 DELIVER CONCRETE TO WHERE YOU NEED IT
Our concrete pumps give you the tools to repair any concrete structure. With large hoppers, Graco mortar pumps are ideal for large batch jobs, allowing you to keep pumping longer. Graco's rotor stator concrete pump a variety of aggregates for your repair needs.
SAVE LABOR COSTS
---
DESIGNED FOR HIGH PRODUCTIVITY
High Pumping Pressures
With high pumping pressures you can use extended hose lengths and pump higher distances. And with no stopping or slowing down, you'll be more productive on repair jobs.
Large Hopper Capacities
Large hoppers mean you'll finish repair jobs faster. You won't be slowing down for batch changes.
Pair with a Continuous Mixer for Maximum Productivity
Using a Graco continuous mixer to feed the hopper of your concrete pump, you're able to handle large volumes of cementitous materials, increasing productivity.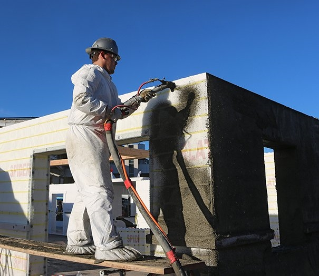 ToughTek Piston Pumps
Whether it's mortar, stucco or EIFS materials, Graco's piston pumps easily spray base coats, finish coats – even air/water-resistive barrier materials – and deliver them with a smooth, steady flow.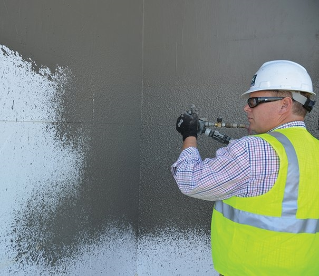 ToughTek Rotor Stator Pumps
With ToughTek® rotor stator pumps, expect long-lasting durability and rugged performance – for a range of applications including fireproofing, self-leveling underlayment, mortar, stucco and EIFS.
Have Questions? Let's Talk.
Call Support
Monday–Friday
7:30 a.m.–5 p.m. Central Time
Email Support
Contact an Expert
We'll help you choose the right product for your use.