High & Ultra High Pressure Valves
Our high-pressure valves accommodate coned & threaded connections, compression tube connections and standard threaded connections in male and female threads. Valve features can include 316 stainless steel design and two way or three way flow characteristics.
IDEAL FOR OIL & NATURAL GAS AND INDUSTRIAL MARKETS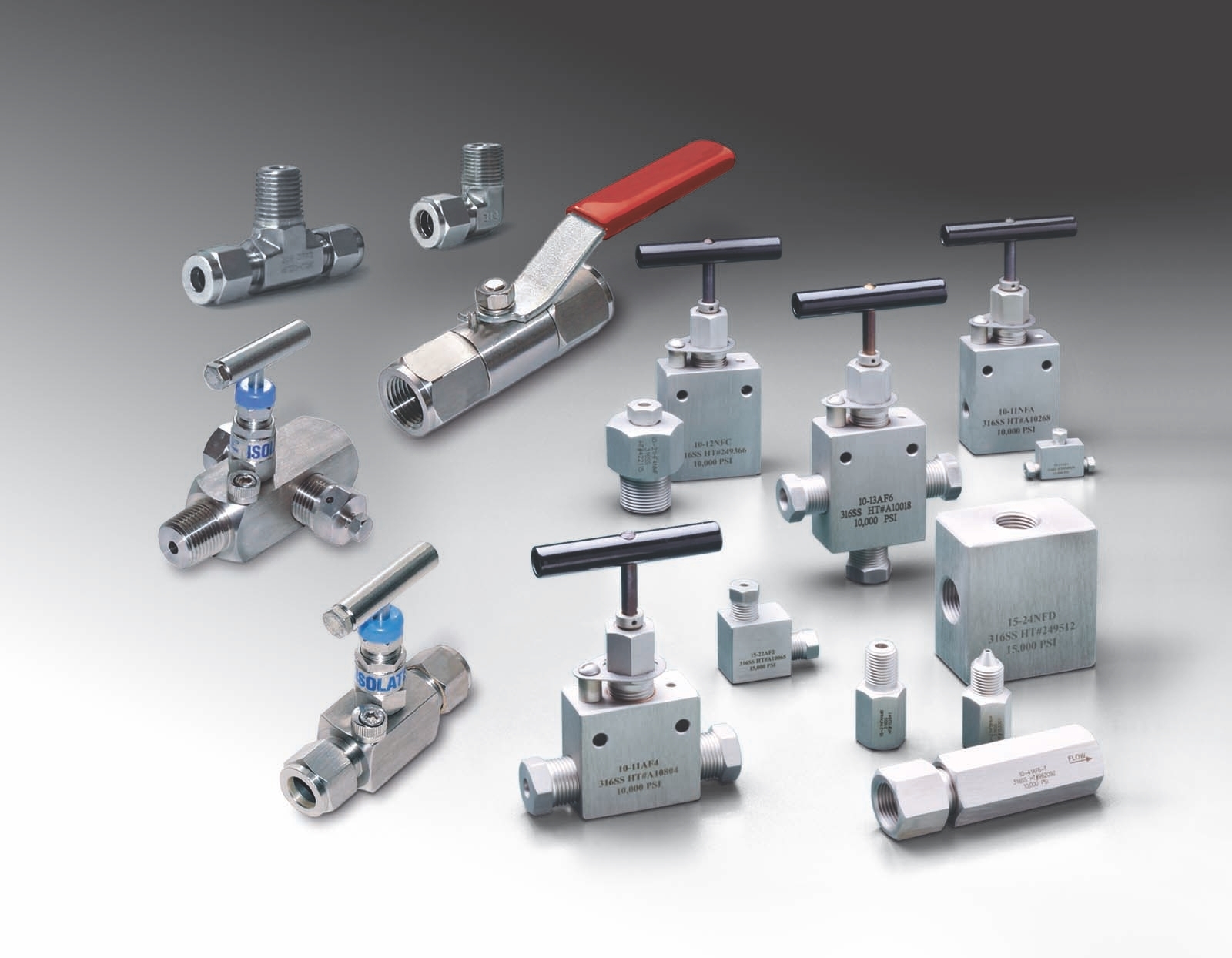 DURABLE 316 and 17-4 STAINLESS STEEL
---
AVAILABLE IN VARIOUS PIPE THREADED AND TUBING CONNECTION OPTIONS
Graco's high pressure valves are designed to handle pressures of up to 40,000 PSI and are used in the oil and natural gas upstream, midstream and downstream markets. Applications in these markets include high pressure testing, isolation shut-off, and for use in high pressure instrumentation panels. Additionally these products are used in industrial, marine, mining and automotive manufacturing. Applications for these markets include water jetting, use in hydraulic systems and much more. Valve types offered include ball valves, needle valves, manifold valves, check valves and relief valves. Choose the valve that meets your requirements.
VARIOUS CONNECTIONS FOR HIGH PRESSURE AND SPECIALIZED APPLICATIONS
---
STANDARD PIPE THREADED CONNECTIONS
High Pressure Valves
Our high pressure standard pipe threaded valves are available in 1/8", 1/4", 3/8", 1/2", 3/4" and 1" NPT threads.
Compression Tube, Coned and Threaded and Taper Seal Connections
Compression tube connections are available for 1/4", 3/8" and 1/2" O.D. tubing. Coned and threaded connections for 1/4", 3/8" 9/16", 3/4", 1" and 1 1/2" OD tubing. Taper seal connections are available for 1/16", 1/8", 1/4", 9/16", 3/8" and 1" O.D. tubing.
Browse High & Ultra High Pressure Valves
Have Questions? Let's Talk.
Call Support
Monday–Friday
7:30 a.m.–5 p.m. Central Time
Email Support
Contact an Expert
We'll help you choose the right product for your use.