Applicators
Graco fiberglass and gel coat guns provide superior technology and performance for spraying fiber-reinforced plastics. Engineered to improve performance and maximize production, Graco spray guns for fiberglass chop and gel coat applications are a smart investment for the future of your business. With quality Graco components and a design that is easy to operate and service, you can be confident your investment will provide long-lasting returns that will support an efficient workforce and help productivity.
SUPERIOR FIBERGLASS CHOP & GEL COAT SPRAY PERFORMANCE
UNMATCHED QUALITY AND PERFORMANCE
---
EXCLUSIVE TECHNOLOGIES IMPROVE PERFORMANCE
Graco composite guns incorporate multiple innovative and exclusive technologies to help improve your business. The MACT-compliant fast switch tip technology allows operators to switch between Air Assisted Airless and Impingement technologies by quickly changing the tip to improve efficiencies and increase throughput. The unique Air Assist Containment (AAC) spray control technology allows you to better control and contain your spray pattern.
INCREASE PROFITS
---
MAXIMIZE PRODUCTION AND MATERIAL EFFICIENCIES
Easy to Use, Lightweight Guns
With innovative technology, the Graco FRP applicators are extremely lightweight and easier for your operators to use. The modular platform design reduces operator fatigue to maximize production. AAC Standard for superior spray patterns and the compact hose configuration increases operator efficiency and productivity.
Increase Productivity and Reduce Cleanup Time
Modular design means there is no need to disassemble the entire gun so it's very easy to clean or get to a specific part you may need to replace, increasing uptime and productivity.
Low Cost of Ownership
Graco composite applicators have fewer wear parts than competitive models making ongoing maintenance easy. With longer periods between scheduled maintenance, there is more uptime and increased production.
Filter results
---
Type
---
Filters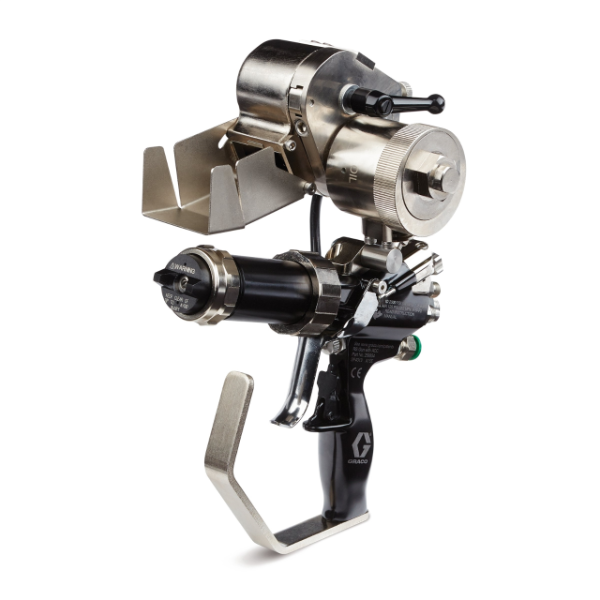 RS Chopper Gun
The Graco RS Chop Gun delivers a superior spray pattern, reducing VOC emissions, is light weight and has the ability for you to quickly change out "no-cut" blade cartridges increasing your uptime and keeping your production moving.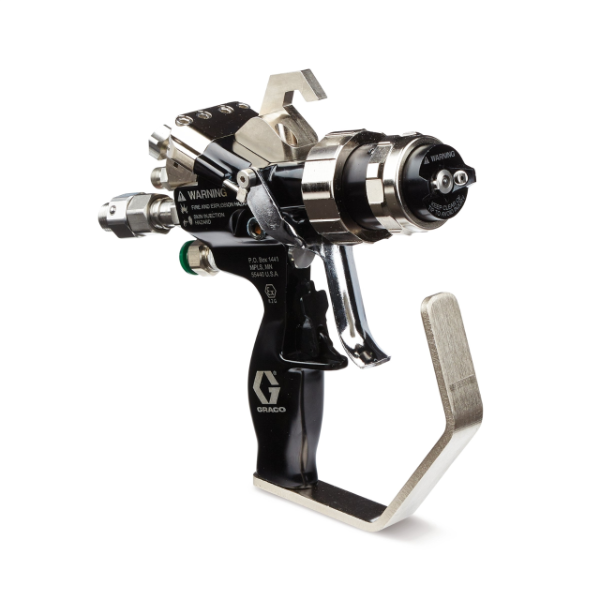 RS Gel Coat Spray Gun
Innovations engineered into the Graco RS Gel Coat Gun are designed to increase productivity and reduce expensive material waste providing you more profits. It's lightweight, ergonomic, tool-less operation is available with internal and external mixing capabilities.
Have Questions? Let's Talk.
Call Support
Monday–Friday
7 a.m.–4 p.m. Central Time
Email Support
Contact an Expert
We'll help you choose the right product for your use.