Flow & Pressure Controls
Graco's pressure and flow controls for industrial applications provide the ability to meter and dispense single-component materials. When dispensing sealants and adhesives, Graco's advanced precision dispense technology to deliver improved product quality, reduced scrap and lower operating costs.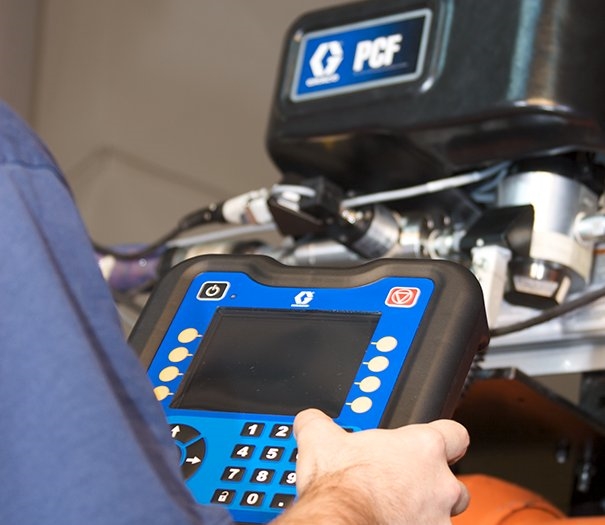 Improve Quality
---
Reduce Maintenance Costs and Improve Performance
Graco flow controls provide a precise, continuous flow of single component sealants or adhesives in automotive and industrial applications. Advanced technology provides ultimate control, resulting in smooth, consistent beads, dots and spray patterns. As you improve product quality, you also minimize material usage, reduce rework, and improve operational efficiencies.
Superior Process Control
---
Technology To Increase Productivity
Improve Process Efficiencies
Programming and storing parameters and the ability to handle multiple dispense applications from a single controller gives manufacturing cells the flexibility to deliver repeatable, quality-assured dispensing while improving process efficiencies.
Unmatched Accuracy
Graco control technologies eliminate guesswork to make sure you hit a specific volume the first time and every time. With accuracies of +/-1% and the data analytics capabilities, Graco adhesive flow and pressure control equipment significantly can improve process monitoring and control capability.
Predictive & Preventative Maintenance
Graco pressure & flow controllers utilizes advanced technology with self-diagnostic features that allows for predictive and preventative maintenance strategies to improve process uptime.
Browse Flow & Pressure Controls
Filter results
---
Application
---
Type
---
Flow Control Type
---
Filters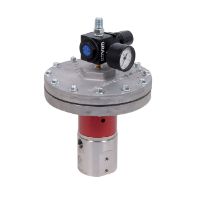 Graco provides a wide selection of flow meters and fluid pressure regulators to keep your system functioning more productively. Achieve consistent flow rates and optimal pressure with Graco flow meters and fluid pressure regulators.
Have Questions? Let's Talk.
Call Support
Monday–Friday
7 a.m.–4 p.m. Central Time
Email Support
Contact an Expert
We'll help you choose the right product for your use.