Precision Continuous Flow Metering And Dispense System (PCF)
Our PCF Metering System provides a precise, continuous flow for sealant and adhesive dispensing. This closed-loop, continuous-flow metering and dispense system offers high accuracy without costly reload times. With PCF material is continuously metered and controlled, providing accurate control with no limitation on shot size.
Highly Engineered Dispense
---
Provides consistent, continuous flow – no worry of slow shot meter refill times or the expense of more complicated mechanical solutions
Intuitive user interface and control options
Self-diagnostics allow for predictive and preventive maintenance strategies – improving process availability
Multiple applicator capabilities – lets you program parameters for up to 16 different applicators
Superior flow control saves material – less material waste
Previous slide
Control Center/Advanced Display Module (ADM)
Provides easy setup, monitoring and system diagnostics – includes USB interface
Monitors amount of material dispensed in each cycle
Easily change system values or do simple tests without reprogramming the robot controller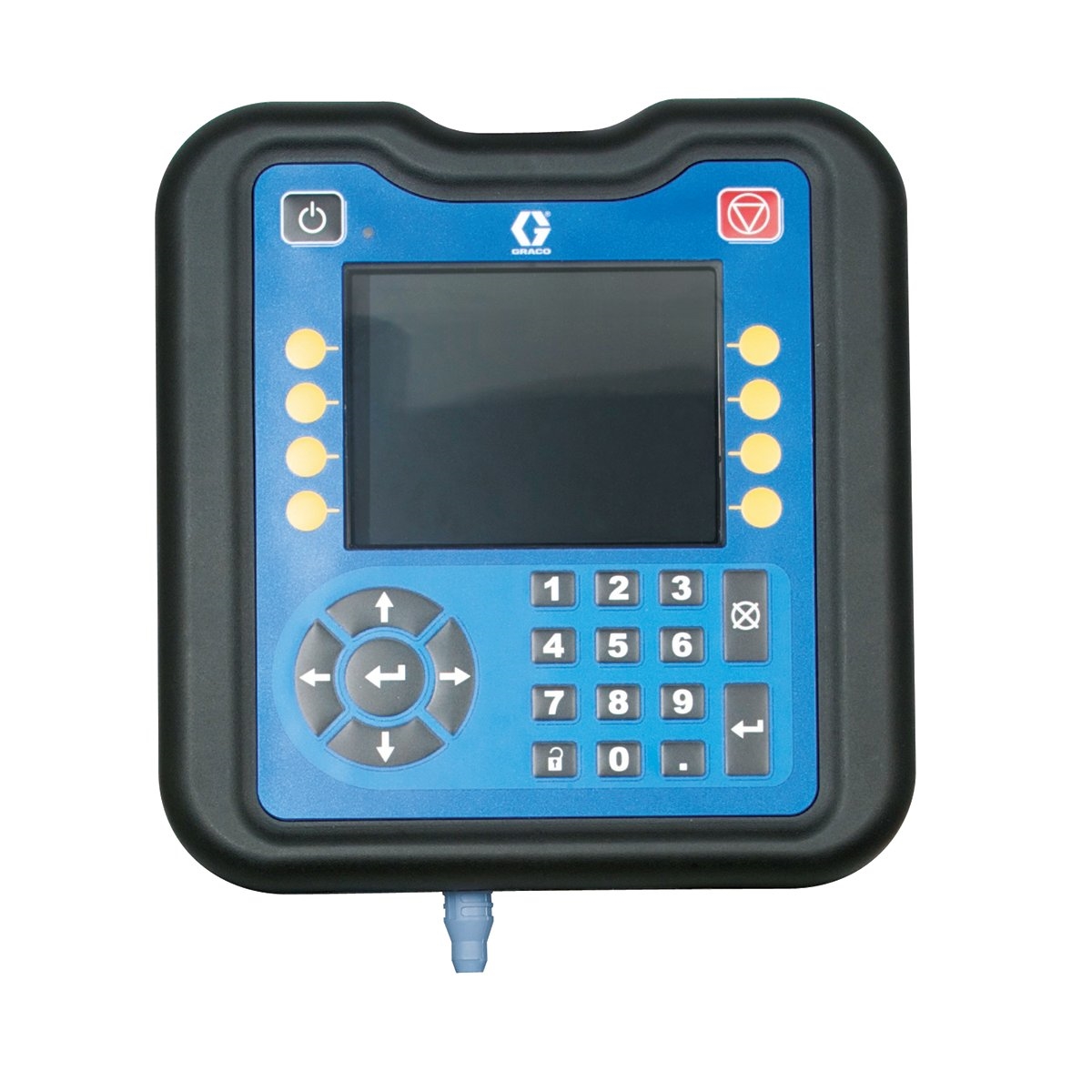 Graco CAN Cable
Provides digital communications between the Advanced Display Module and the fluid plate
Fluid Plate
Advanced sensors provide feedback to system controls – where real-time adjustments are made for changes in material temperatures, viscosities, dispense rates or robot speeds
Uses flow meters and advanced pressure sensors that operate in a closed loop to provide constant and instant adjustments
Supports a wide range of ambient or hot melt materials
Next slide
Browse Precision Continuous Flow Metering And Dispense System (PCF)
GET HELP FROM A LOCAL DEALER
Have Questions? Let's Talk.
Call Support
Monday–Friday
7 a.m.–4 p.m. Central Time
Email Support
Contact an Expert
We'll help you choose the right product for your use.