PD44 - Meter, Mix & Dispense Valve
Graco PD44 is designed to accurately dispense two-component epoxies, urethanes, silicone and most reactive resin systems in small amounts from 0.005 cc's to 5 cc's.
EXCEPTIONAL PERFORMANCE
---
Materials remain separate until injected into static mixer
Rod positive displacement metering
Precise mix ratio and shot repeatability
Eliminates cleaning and potential hardening of materials in the valve
Previous slide
Machine Seals
A longer life seal means less downtime and reduces maintenance costs
"A" and "B" Precision Metering Rods
Accurate and repeatable volume ratio control
Upgraded Sensors
Faster response and reliable piston control for long term performance
Balanced Inlet/Outlet Spool/Sleeve Assembly
Accurate reloading and dispensing to ensure ratio accuracy
Material Feed Inlet Block
Keeps material separate unti in the mixer, eliminating the need for solvent fush
Next slide
Browse PD44 - Meter, Mix & Dispense Valve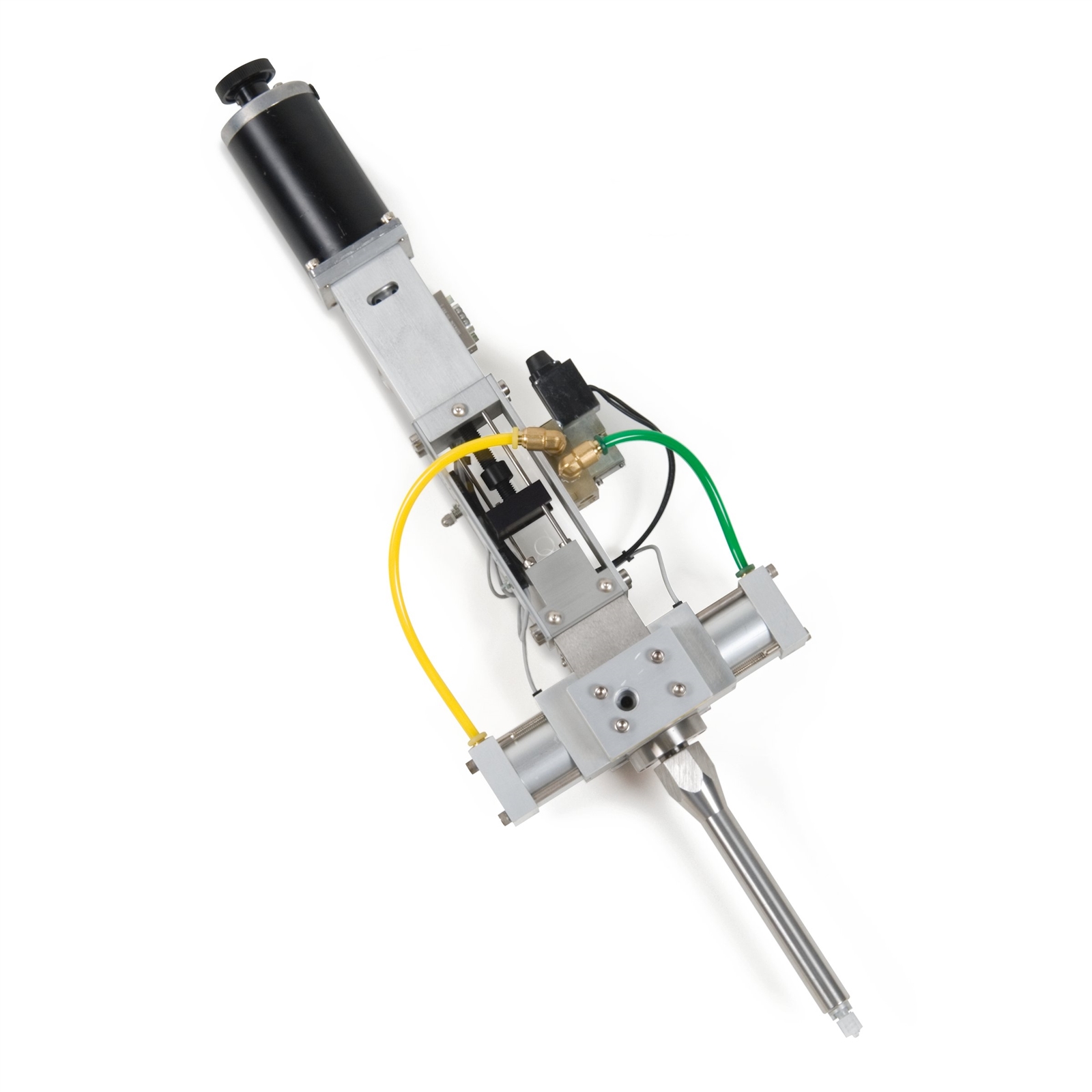 PD44-LRT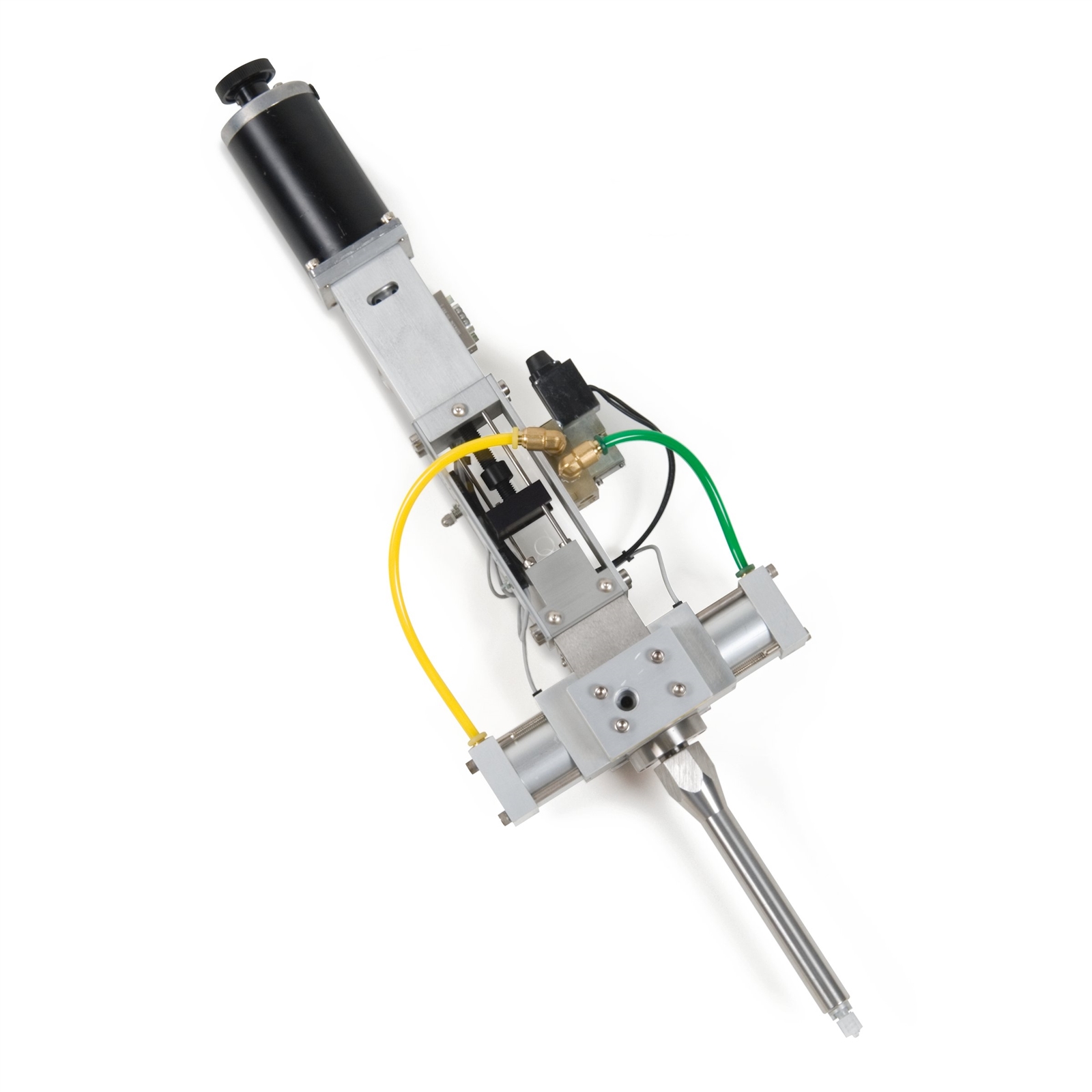 PD44-MICRO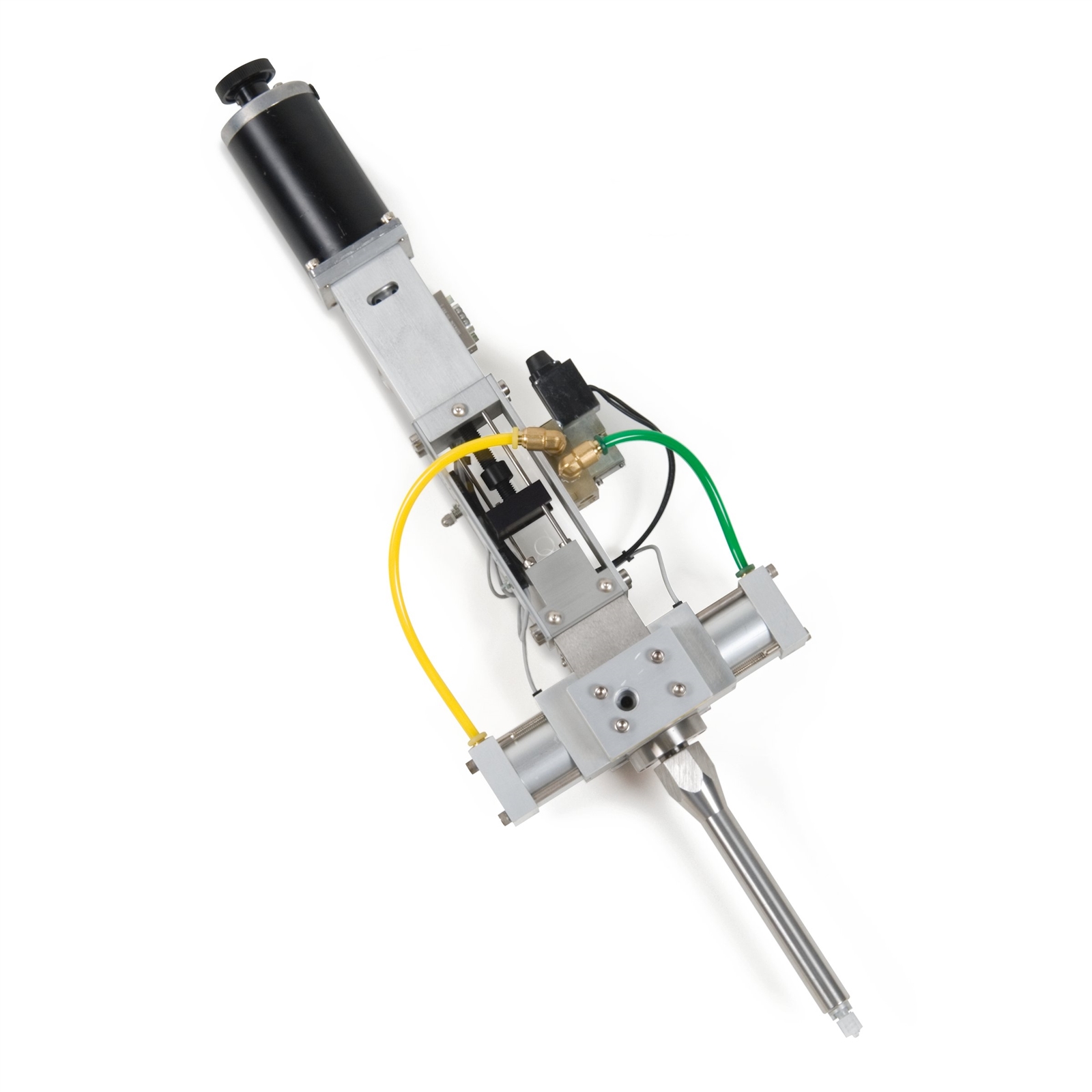 PD44-MOTOR
Configure a PD44 Meter, Mix & Dispense Valve
Custom Configurations
We have extensive experience assessing and pairing material with the appropriate equipment to find the precise solution. If our standard systems and equipment don't meet your needs, we'll design and build a solution that will.
Helping You Develop & Test
We understand the importance of exploring equipment and testing materials during your product development process. Our state-of-the art testing and development facilities are here to help.