Abrasive Blasters
Graco abrasive blasters are ideal for blasting in areas where dust and containment are concerns, such as factories and most manufacturing facilities. Wet and vapor abrasive blast systems employ a mixture of water, air, and abrasive to clean and remove surface contaminants and coatings. This method of using both water and air is great for preparing surfaces and provides a cleaner surface with little to no embedded particles or clinging dust. Typical industrial applications for abrasive blasting include: Removing industrial coatings for inspections Preparing surfaces for coating Cleaning storage tanks Removing rust and mill scale
FOR INDUSTRIAL SURFACE PREPARATION & CLEANING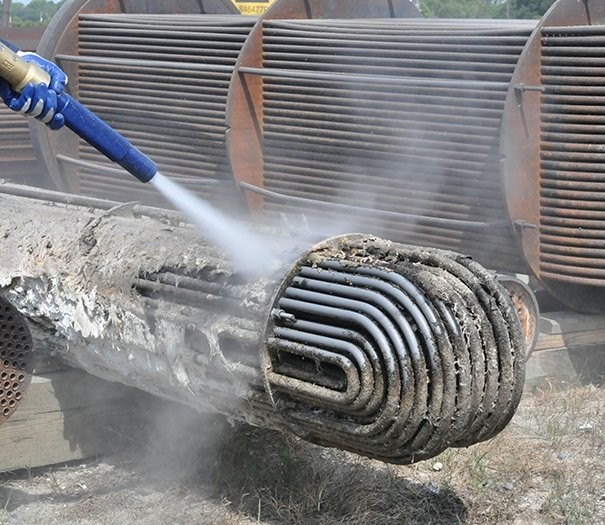 BUILT TO TACKLE THE TOUGHEST INDUSTRIAL SURFACE COATINGS
The advantages of using an abrasive blaster for cleaning and surface preparation over dry sand blasting are numerous, but the top benefit is you'll eliminate up to 92% of airborne dust, while also saving on cleanup and disposal costs. And compared to slurry blasting (aka wet blasting), you'll use far less media and water.
LESS DUST, LESS MESS, MORE PRODUCTIVITY
You Will Breathe Easier When You Remove Up to 92% of Dust
Graco's abrasive blasters will eliminate up to 92% of airborne dust compared to dry sand blasting. That means if you're blasting in areas where you have workers and techs fewer harmful particles are entering the air. At the same time, you'll need less containment.
Achieve a Perfect Surface
A broad range of motor options, including AC, DC and brushless, plus motors designed for harsh conditions, means you'll have multiple options for producing perfect surfaces no matter the technical challenges.
Have Questions? Let's Talk.
Call Support
Monday–Friday
7:30 a.m.–5 p.m. Central Time
Email Support
Contact an Expert
We'll help you choose the right product for your use.