13 Reasons to Upgrade from Traditional Fluid Control
Traditionally, fluid control has used a hard-wired programmable console, or box, that could be set to dispense specific amounts of fluid in the service bays via tanks, hose reels and meters. 
Pulse FC strays away from tradition and creates a new architecture for controlling fluids. Here are 13 reasons why you should upgrade from traditional fluid control to Pulse FC fluid control:
 
1. Mobility 

Easy to install and maintain, the wireless Pulse FC system integrates with mobile dispense units and drums quickly, so your teams can conveniently dispense without delays, hassles or extra steps.
 
2. Hand-held Control

The Graco SD Pre-set Meter is durable and easy to use, giving technicians everything they need at their fingertips. Technicians simply scan pre-programmed NFC authorisation cards on the meter's interface screen to begin dispensing. Once the pre-programmed amount of fluid has been dispensed, the meter stops automatically. Technicians can see the exact amount of fluid dispensed on the easy-to-read LED screen on the meter interface.
The hardy and robust meter is designed specifically to withstand even the most rigorous shop environments.
 
3. Convenience 

Technicians are given pre-populated NFC Authorisation Cards from the parts manager to scan directly on the smart meter's built-in NFC card reader. There is no limit to the number of cards that can be issued at any given time — nor the amount of fluid that can be dispensed. Cards can be reprogrammed at any time.
 
4. Real-time Reporting 

Install Pulse FC software to accurately track the amount of fluid dispensed. Data is captured automatically. Simple reports including fluid levels and dispenses can be printed at any time to make fast, informed decisions regarding billing, inventory, staffing and more.
 
5. Seamless Installation

Enjoy an easy-to-use, easy-to-install, out-of-the-box fluid control system designed for fast wireless set-up and configuration. Pulse FC integrates into existing or new environments quickly and cost-effectively without interrupting daily operations.
 
6. Flexibility 

Retrofit or add components at any time with ease – without interrupting daily activities.

7. Scalability

For more customizable reporting, DMS integration and validated work orders – you can easily upgrade to Graco's Pulse Pro Fluid Management System. Simply replace the meter electronics and add the Pulse Hub, along with optional accessories, including Tank Level Monitor (TLM), Pump Air Controller (PAC), Pulse Extender and more.
Use Pulse Pro to pair every dispense with a work order or invoice automatically. Capture the type of fluid used, where it goes, when it's dispensed and who performed the work. Access the reports instantly from any web-enabled device, including your smartphone or tablet.
Best of all, you'll already have smart meters, hose reels and pumps in place to significantly reduce installation/upgrade costs.
 
8. Accuracy

Every discrepancy, every mistake, every false reading can cost you money – and possibly customers. Graco offers industry-leading premium equipment built for consistency. Day after day, year after year, the Pulse FC system provides precise readings and dispenses, so you can provide quality service and accurate billing with confidence.
 
9. Productivity

Double-checking fluid totals for accuracy takes time. And the more time your technicians are out of the bay, the less you can bill for their work. In addition, double-checking or "topping off" fluids requires rework from your parts manager and skews tank readings, which could ultimately negatively impact inventory. Keep technicians in the bay and parts managers focused on core tasks with Pulse FC.

10. Proven Reliability 

With nearly 90 years of premier manufacturing expertise in a wide range of applications, Graco is an industry leader in fluid handling and lubricating systems. With a talented and experienced group of design and support professionals guiding the way, Graco continues to build on its storied 60-year history of exceptional fluid control and management.

11. Immediate ROI

Recoup your investment quickly. A single spill or leak can cost you hundreds, or even thousands of dollars in wasted fluid. You can't perform service for customers if you're out of fluid. With Pulse FC, you can monitor the amount of fluid you have at all times – and account for every drop – to ensure you're optimising billing and profitability.
Considering that Pulse FC is designed to operate seamlessly for years (or decades), return on investment can be swift – and long lasting.

12. Support

With our A+ Customer Service, Graco promises to deliver superior service to every customer, every time. There's always someone to answer the phone. Always somebody with an answer. Always a part ready to ship.


13. Innovation 

Graco is an industry leader, in part because we're always striving for improvement. Fluid control has been used in service shops for several decades – but never like this.
Pulse FC is wireless, so installation and configurations are easier and cheaper. Plus, we've replaced the big box console with fast, reliable and convenient authorised cards scanned at easy-to-handle meters, so users can employ the same type of familiar technologies they use elsewhere.
It's an innovative new system designed to simplify work while optimising accountability for today's modern shops.
Related products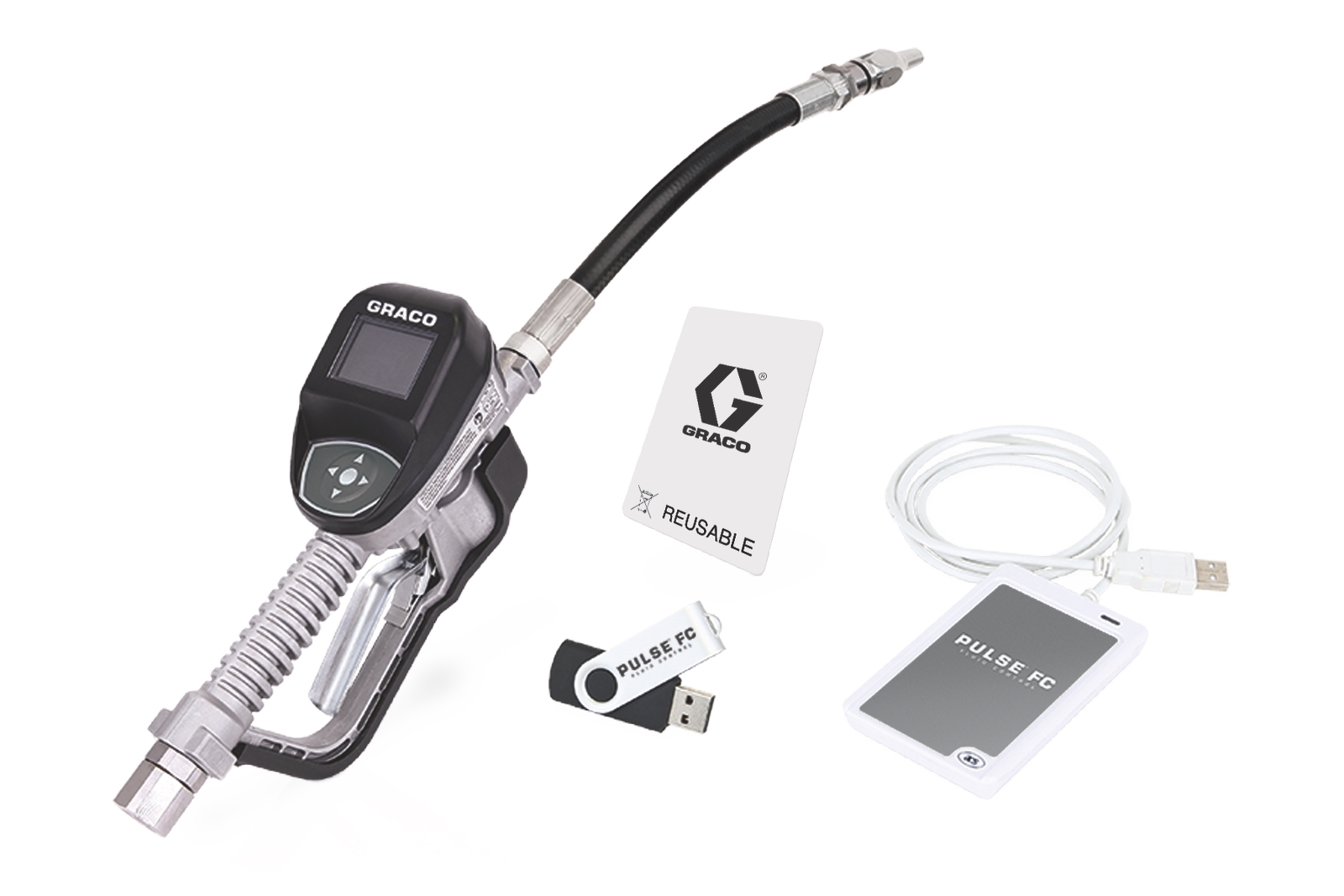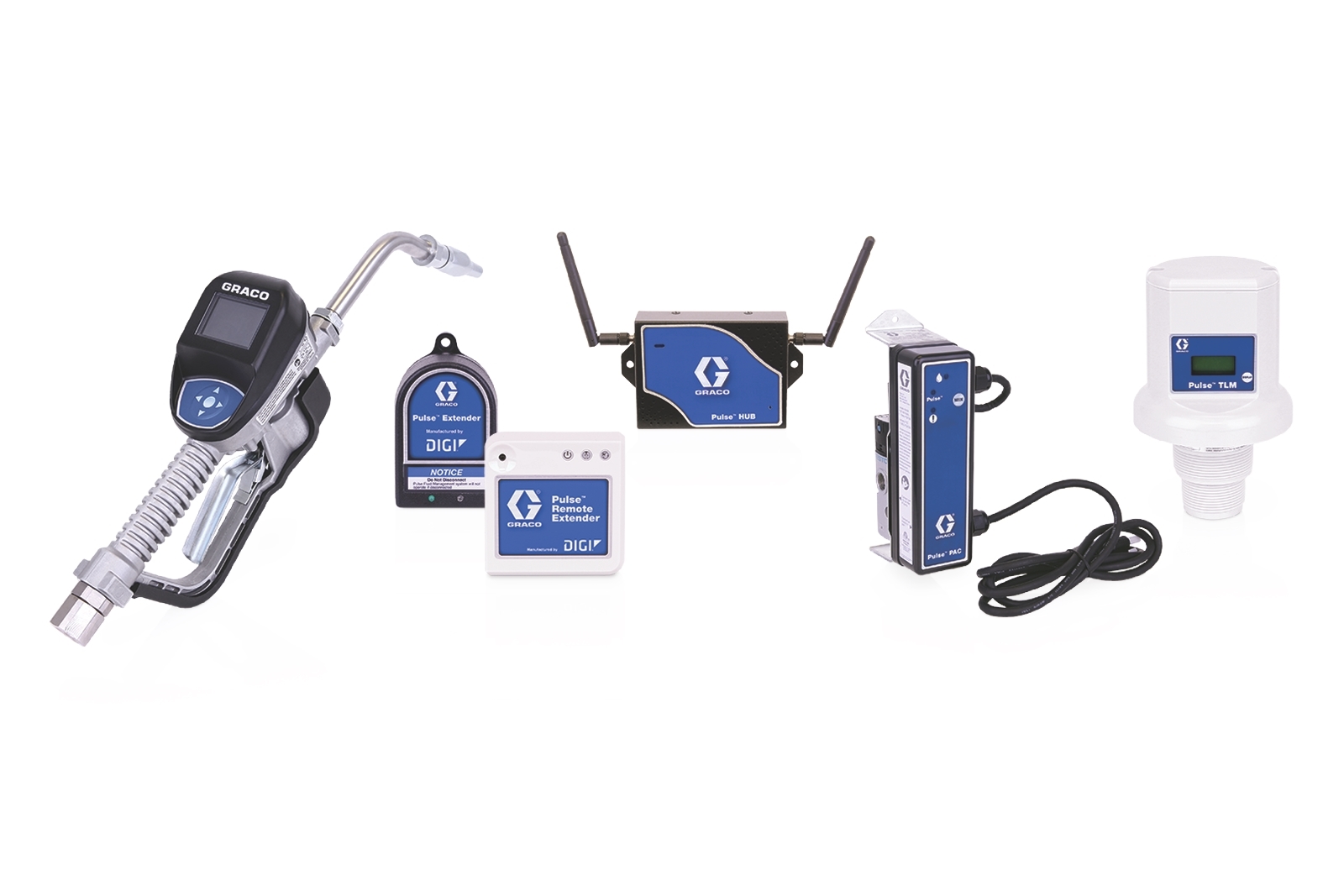 Check your Pulse
Take this quick quiz to find out what fluid inventory control or management system is right for you — and discover how it can greatly improve your operation's productivity and efficiency.

Have Questions? Let's Talk.
Call Support
E-mail Support
Request a Quote
We'll help you choose the right product for your use.