Paint sprayer accessories
You purchased your Magnum airless paint sprayer to tackle all your home projects and now you can outfit it with our line of accessories. With extended reach tools, high-volume rolling solutions, additional tips and more, you'll be more efficient and able to complete any project in even less time by customising your sprayer with genuine Graco accessories.
GRACO PAINT SPRAYER ACCESSORIES FOR ALL YOUR NEEDS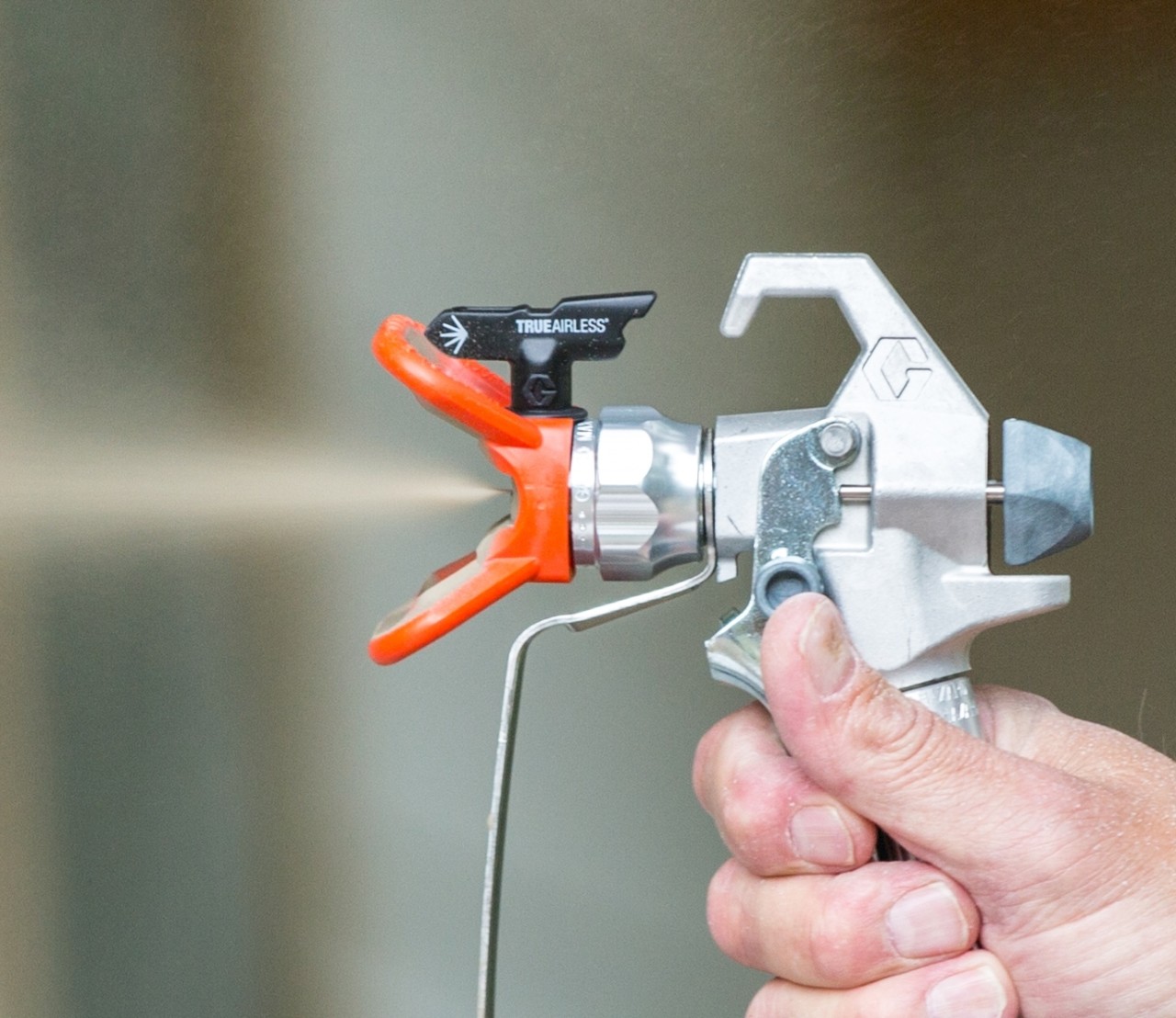 Fast, one-pass coverage on all projects
The new TrueAirless Spray Tip is here! The patented SoftSpray Technology provides greater control with a softer spray fan and less overspray to deliver professional quality results on every job, every time. Available in multiple sizes for spraying a wider range of surfaces and materials, from stains to exterior paints.
HIGH PERFORMANCE & EASY TO USE
Easy to maintain
Because you don't want to spend your spare time stressing over paint gear, we've designed our sprayers and accessories to be easily maintained. Accessories such as FlexLiner paint bags and paint hoses and easy-to-clean spray tips mean you'll spend most of your time painting and less time maintaining.
Smooth, consistent spray performance
Spraying paint or other materials delivers even, consistent finishes every time. You'll maintain consistent finish quality from start to finish and you'll do it in half the time of using a brush and roller.
Choose an accessory spray tip for your application
Regardless of your painting project, we have a spray tip that will fit the application. Need to paint narrow or wide surfaces? Need a tip for thick primers or thin lacquers? You'll find a spray tip specifically designed to handle it. All of our spray tips let you simply reverse the SwitchTip to unblock clogs with ease.
Browse Paint sprayer accessories
Find the Right Tip for Your Project
---
Paint Sprayer Tip Selector
Choose the perfect spray tip for your specific project. Each designed and manufactured to Graco's high-quality standards.
Do you have any product questions?
General support
We are here to answer questions and help address your needs.
Register your unit
Register your product and receive a free bottle of Pump Armor, a storage fluid that extends the life of your pump.