Paint Sprayers
It's time to move beyond messy paint brushes and rollers. Experience the speed and professional quality results from using a Magnum paint sprayer. You'll finish painting projects up to 15 times faster while eliminating paint drips and added cleanup hassles so you can get on to the next project.
Work Smarter. Finish More Projects.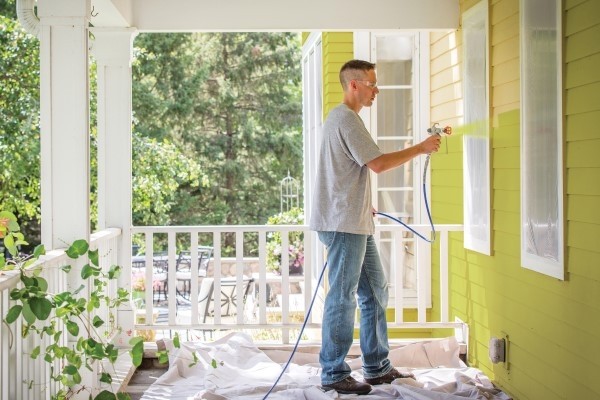 Why use a paint sprayer?
In a nutshell, painting with an airless sprayer is faster, better and easier than painting with a brush or roller. Don't waste time and apply your second coat before the first one is dry. You'll see a visible difference in the finish quality using an airless sprayer.
Browse Paint Sprayers
Handheld household range
Ideal for DIY'ers looking for a fast and easy alternative to brushes and rollers – perfect for smaller projects. 
View
Household range for apartments, houses and larger projects
Perfect for DIY'ers who need higher performance for small-to-midsize or larger projects.
View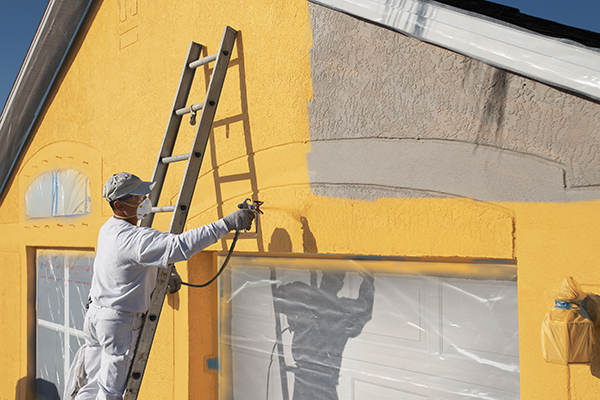 Pro series for larger job sites
Perfect for property maintenance and full-time painting pros that handle a wide range of projects.
View
Faster
With Graco's one-pass coverage, you will be painting 7 to 15 times faster than a brush and roller. With an electric pump and motor doing the work, your arm and back muscles will feel better. You will also save time by not setting up paint trays and tools before the job or cleaning brushes afterward.
Better
Are you looking to eliminate brush strokes and roller stipples on your next painting project? With a Graco paint sprayer, you will get a perfect, seamless finish. Hard-to-paint surfaces like picket fences, deck railings and furniture become remarkably easy to finish with a paint sprayer in your hand.
Easier
When you use a paint sprayer, it is much easier than painting with a brush or roller. Your body will thank you for not having to bend down and refill a tray or load up your brush with paint every few minutes. No drips, no messy trays, no messy cleanup. 
Looking for our selection of Magnum by Graco Paint Sprayers Accessories?
We have a full line of accessories that allows you to customize your airless paint sprayer. You'll be more efficient and will complete any project even faster!
Do you have any product questions?
General support
We are here to answer questions and help address your needs.
Register your unit
Register your product and receive a free bottle of Pump Armor, a storage fluid that extends the life of your pump.