ABOUT GRACO
Graco manufactures and markets premium move, measure, control, spray a wide variety of fluid and powder materials, and also dispense equipment. We employ approximately 3,500 people worldwide and serve thousands of customers in over 100 countries. In 2018, net sales surpassed $1.6 billion.
A Proud American Manufacturer – 3,500 Employees Strong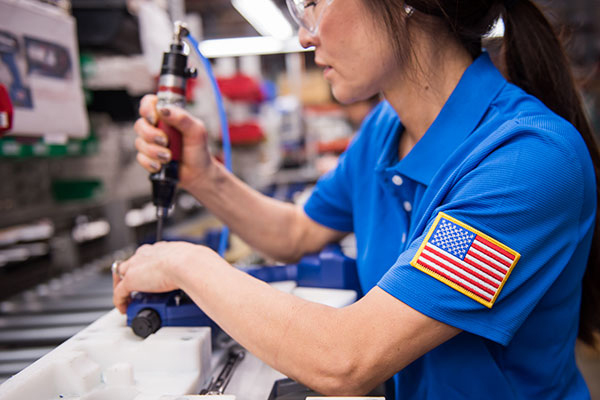 Committed to World-Class Manufacturing, Unparalleled Customer Service

We base our success on Graco's unwavering commitment to technical excellence, world-class manufacturing and A+ customer service. To that end, we work closely with specialised distributors and offer products that set high quality standards in a broad range of fluid handling applications: spray finishing and paint circulation, lubrication, sealants and adhesives, sanitary processing and power application equipment for contractors. Additionally, Graco's ongoing investments in fluid management and control continue to provide innovative solutions to a diverse global market. We have our headquarters in Minneapolis, Minnesota, and employ approximately 3,500 people worldwide.  Find Graco stock on the New York Stock Exchange (ticker symbol: GGG).
A High Quality, Efficient and Engaged Workforce
The United States is home to 80 percent of our manufacturing production, where we can leverage our highly efficient, engaged workforce. Our sales, marketing, engineering and manufacturing teams work closely with our customers and use their feedback to improve our products and equipment continuously. The result: satisfied customers who are incredibly loyal to the Graco brand.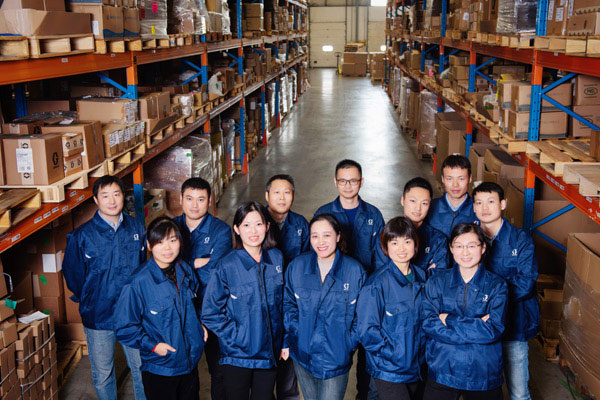 BENEFITING CUSTOMERS, COMMUNITIES AND EMPLOYEES
Our Mission
Our mission is to generate sustained profitable growth that benefits our customers, employees, shareholders and communities. We will be the world's leading supplier of fluid management products and packages in the markets where we participate. To accomplish this mission, Graco's long term growth strategies are as follows:
Invest in New Products
Target New Markets
Expand Globally
Make Acquisitions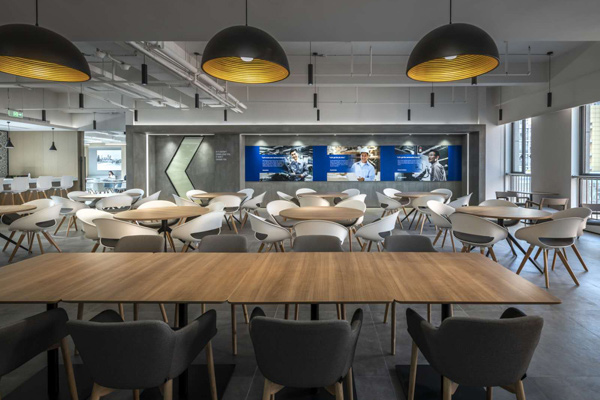 90 YEARS IN THE MAKING
Learn how two Minnesota entrepreneurs launched a global company with an innovative product that grew into hundreds more. After nine decades, we're still guided by the same values established by our founders.
Leadership
---
Graco's Leadership Team
Graco is led by a team of accomplished executives, dedicated to meeting the needs of our customers, employees, shareholders and communities.
Company Information
Graco manufactures and markets premium equipment to move, measure, control, dispense and spray a wide variety of fluid and powder materials. Our 3,500 employees serve thousands of customers in more than 100 countries; and, in 2018 we had net sales surpassing $1.6 billion.
Our Brand Promise
We've built and grown Graco on a strong foundation of values that continue to define and guide everything we do for our customers and stakeholders today. The result—Innovation, Quality and A+ Service—is our promise to you, our customer.
Our Culture
Graco employees take pride in their contributions and share our vision and commitment to delivering the highest quality products and services in the industry. We strive for continuous improvement and create new and exciting products as efficiently as possible.
Business Practices
From our code of conduct and commitments to investors to our approach to sustainability, we are a company that operates on strong principles shared by all employees.            
Graco Brands
We have an extensive portfolio of brands that serve the needs of homeowners and contractors, as well as professionals in a diverse mix of industries, which includes industrial, manufacturing, processing, vehicle services and heavy equipment. 
News
Follow Graco news releases and stay up to date on product developments, announcements, acquisitions and major events around the world. Read about Graco in the news and find a media contact.