Engineering
Graco provides a unique environment for engineers to innovate with some of the industry's latest technology. We encourage a team-focused atmosphere in order to make a direct impact on business objectives. We spend three times the industry average every year to focus on new product innovation to make sure we are a step ahead of the competition. Our engineers are involved in every step of the product creation cycle from customer intake, design and assembly, to product launch.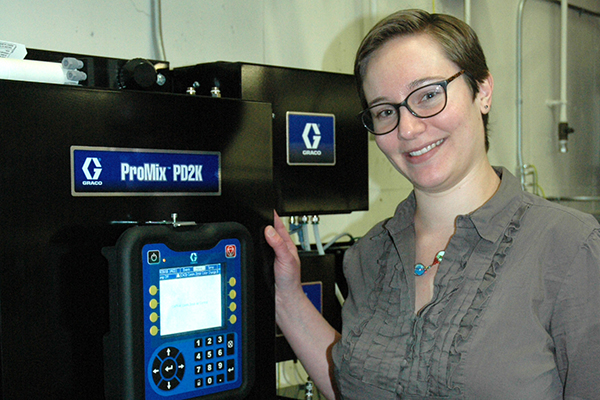 Electrical Engineers at Graco design and develop hardware and software applications for existing and newly developed products.
"Electrical engineers at Graco are electrical engineers. We aren't hardware engineers or software engineers or system engineers. At Graco you have the opportunity to be any or all of these. You are able to work on embedded hardware, embedded software, web-based software, system design, test systems; you name it. Each and every facet is available to you. Electrical engineers also work closely with mechanical engineers and designers to make sure everything in the complex machine being designed works together. When the design is done, Graco's local manufacturing makes implementation easy. The projects are hands-on and everyone brings new knowledge. I love my job at Graco. There is rarely monotony and I'm excited what each day will bring."
–Adriana M., Project Engineer Lead
Daily Electrical Engineer Tasks
View Products
Participate in identification of new product opportunities
Product Development
Leader of small new product development projects as required
Perform electrical hardware and software engineering tasks in the development of new products and upgrades to existing products
Product Support
Direct and perform standard product support activities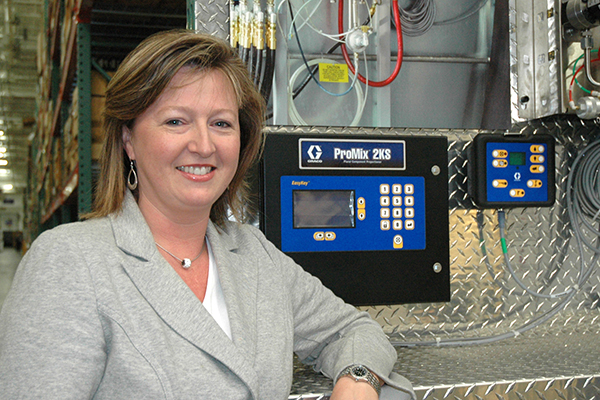 Manufacturing and industrial engineers at Graco range from entry to senior-level positions. They work closely with mechanical and electrical engineers, assemblers, machinists, marketing personnel and supply chain specialists to ensure high quality and efficient production.
"Graco has been a great place for me to learn and grow in the manufacturing field. I have been given the opportunity to work in a number of different areas and explore many new processes as a manufacturing engineer. We are encouraged to be innovative and seek out new technology, always driving towards continuous improvement. It's exciting to be able to work for a company that is willing to invest in new technology to improve our processes in the way we machine and assemble."
Executive Vice President, Operations
Daily Manufacturing Engineer Tasks
View Products
Participate in new product development teams

Product Development
Drive continuous improvement through lean techniques, investment in equipment and Identifying technology breakthroughs
Product Support
Provide production support for machining and assembly areas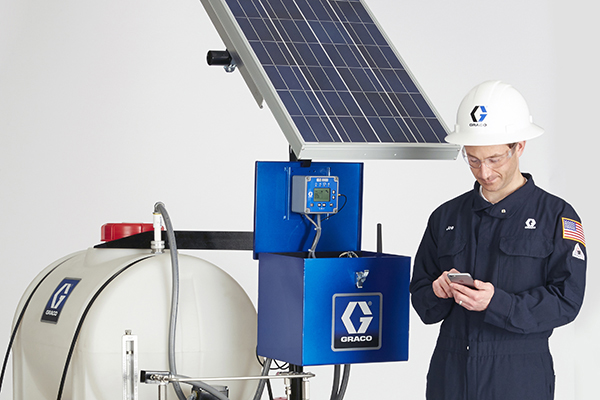 Mechanical engineers at Graco range from entry to senior-level positions and participate as members of new product development teams. They work closely with electrical and manufacturing engineers, marketing personnel and procurement specialists to launch innovative, high quality products that safely handle our customers' most demanding applications.
"Graco has provided many opportunities to grow my career in product design. We are a company that is large enough to provide many challenging opportunities, but small enough that an individual can make an impact on the business. I am proud to work for a company that values new products as a growth driver and reflects this commitment by investing over 4.5% of revenue in new product development. This investment is much higher than our peer group average."
–Joe D., Senior Product Engineering Manager
Daily Mechanical Engineer Tasks
View Products
Participate in new product development teams

Product Development
Design and evaluate Graco and competitive products per customer needs
Product Support
Direct and support the quality of existing Graco products
Join the Graco Team
If you're ready to take the next step, we'd love to have you on our team. Explore our open positions.