Marketing
The marketing departments at Graco are fast-paced and entrepreneurial. We look for individuals who thrive in an ambiguous environment and who are willing to try new tactics and take risks to make their own footprint within the company. With this freedom to define your own marketing strategy comes high standards, high expectations and opportunities for mobility. In today's digital age we are continually developing cutting-edge products in a number of diverse, global markets. You'll work in a collaborative environment in partnership with our sales teams, development engineers and manufacturing operations to bring the best products to market.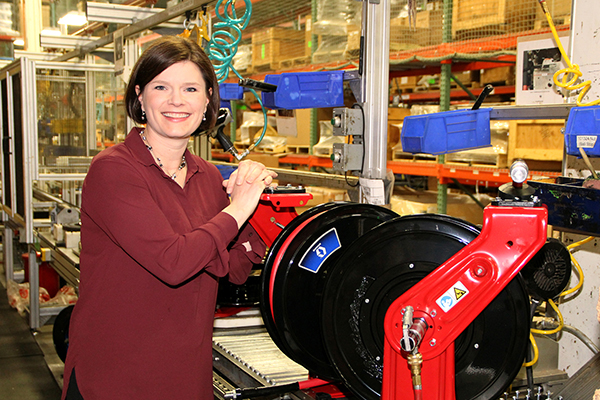 There is a broad range of marketing opportunities at Graco that span across multiple divisions and levels. Responsibilities can range from research, to marketing plan proposal and implementation, to communication between multiple areas of the company regions. Furthermore, there are many opportunities to travel globally, to work on international teams and to continually work with new technologies.
"I have been able to nurture my skill set and advance my career into a variety of positions and roles because of the development and growth opportunities within Graco. The product marketing role provides you with full visibility into the product development process and gives you ownership for the entire product life cycle. There is no limit to the opportunity to help define the offering and make a significant impact on the business! I enjoy having direct interaction with our customers to understand their true problems, and then having the opportunity to develop and launch a solution that exceeds their expectations."
-Laura E., Marketing Director
Education and Career Path

Join the Graco Team
If you're ready to take the next step, we'd love to have you on our team. Explore our open positions.