Resolving Pulse Pro Extender resets in Industrial Environments
The Graco Pulse Pro Extender may reset and self-recover as a result of power dips or spikes in line power. This is typically caused by power noise at or near the facility. Common sources of power noise include machines such as welders that use large amounts of energy on the same power grid as the Extender or construction in the area. These types of events are uncommon and hard to predict, making it difficult to test power prior to a system installation.
The resulting voltage spikes can result in a momentary reset on the Pulse Pro Extender. After the power event ends, the Extender will rejoin the network. However, if power at a facility is noisy enough, the Pulse Pro Extender can remain unstable during working hours causing devices connected through the Extender to intermittently lose RF connection.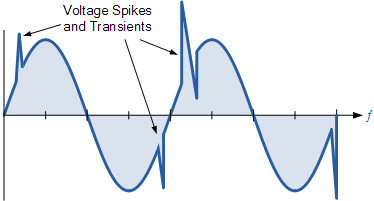 Access the Device Events screen and filter for Extender Joined events (see illustration):
1. Click the Settings Gear.
2. Select "Diagnostic Logs" from the Settings Gear drop-down menu.
3. Select the "Device Events" tab.
4. Select "Network Events" as Event Type in the filter options.
5. Select "Extender Joined" as Event Name in filter options.
6. Click the Filter button.
7. Review the Device Events table for frequent "Extender Joined" events.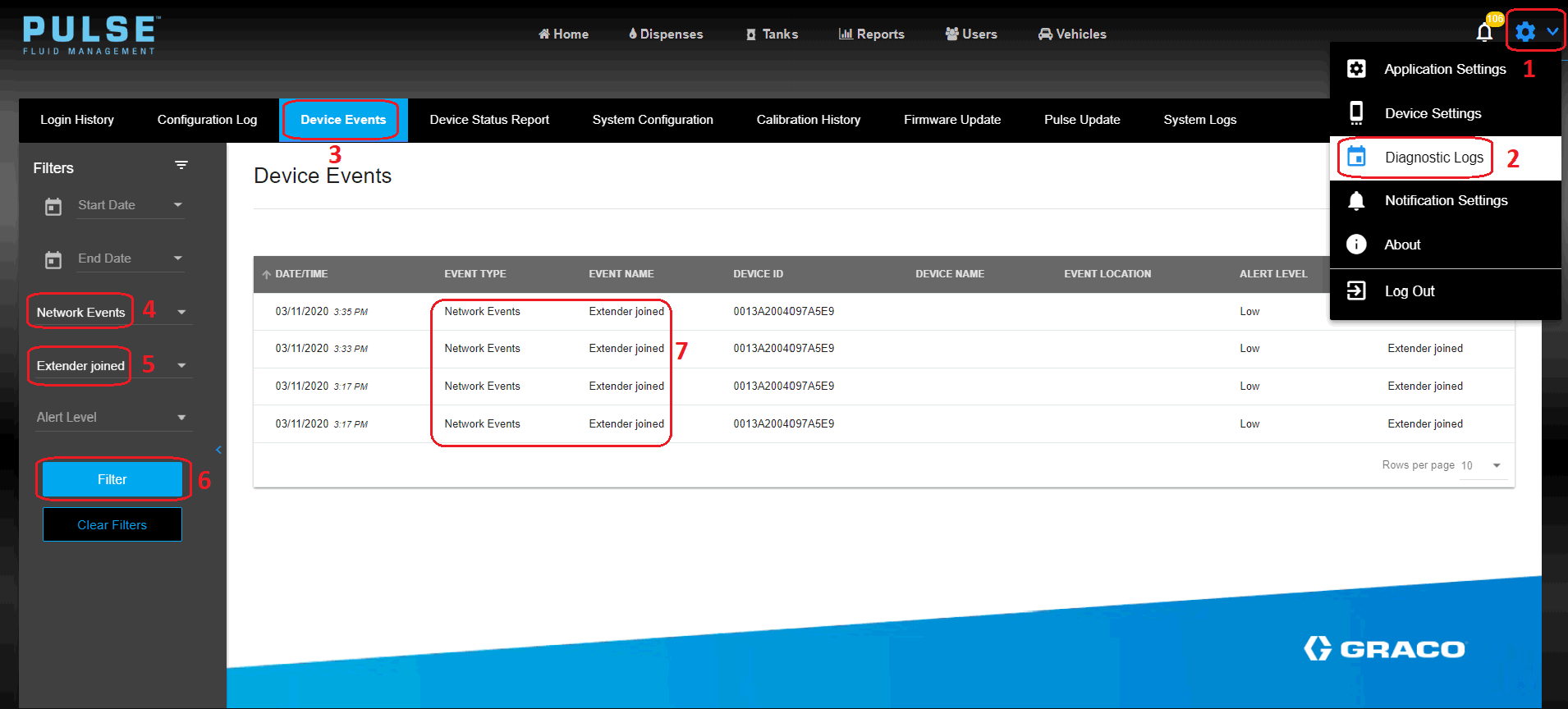 If the Extenders are resetting due to power noise, these events will occur often throughout the day.
Note: Often, resets occur only during business hours, or certain times of the day, as the power grid changes.
To resolve this issue, the power noise interference needs to be blocked. 
Two common methods for blocking power noise:
Online Double Conversion Uninterruptible Power Supply
A proper UPS isolates power from the grid by generating clean power. These are often used to protect office equipment, such as computers, at industrial facilities. The facility may already have a UPS on site. If so, wiring outlets intended for Pulse Pro Extenders to this power source can resolve power noise issues.
Power Line Filter
A line filter is a component that can be installed where the Extender is located. A line filter will remove detrimental transients from the power signal so that they do not reach the extender. Testing has shown that the TE CORCOM B series and T series components protect Extenders from most voltage transients. Always follow local requirements and code for installation of electronics.



Sample models: 
        TE CORCOM 2VB3
        TE CORCOM 3ET3
Get in Touch with Support