Graco Brand Promise
---
Our Promise to You
Since 1926, innovation, quality and A+ Service have been at the center of Graco.
Graco's Brick and Mortar Values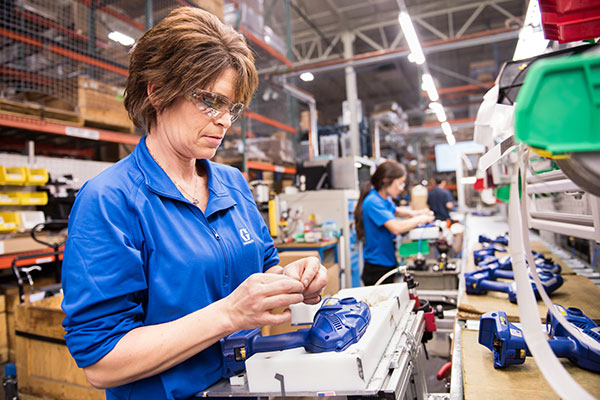 Since Graco was founded by the Gray brothers Russell and Leil over 90 years ago, we've built and grown the company on a strong foundation of values that continue to define and guide everything we do for all of our stakeholders today. You could even say that these timeless values are the "brick and mortar" of Graco.
Moreover, with approximately 3,500 worldwide employees, each of us has a part to play in demonstrating these values every day.
Graco's core values directly benefit our customers, employees, shareholders and communities:
Quality
Continuous Improvement
Fact-based Decision Making
Results Driven
Customer Focus
The result of these values is our promise to you, our customer: We are committed to delivering innovation, quality and A+ Service.
Delivering Pioneering Design and Advanced Technology
---
Innovation Means Better Products
Did you know that it was an innovative idea by Russell Gray in 1926 that launched Graco? That innovation was the first air-powered, portable automobile lubricator. Today, innovation is still a driving force at Graco. The only thing that's changed is the speed and intensity at which innovation occurs.
Behind our obsession with innovation are the engineers and technical experts whose daily mission it is to investigate and fine-tune new ideas, techniques and technologies that systematically get designed into next-generation products, and the sales, marketing and service teams who gather customer insights to inform our continuous improvement efforts.
What Does it Mean for You?
For Graco's global customers, our focus on innovation results in products and equipment that lead the industry with technologically-advanced features, pioneering design, high performance and unparalleled reliability. In short, innovation is how you get better products.
Experience Graco Innovation.
Building Quality into Every Product
---
QUALITY — IT'S EVERYONE'S RESPONSIBILITY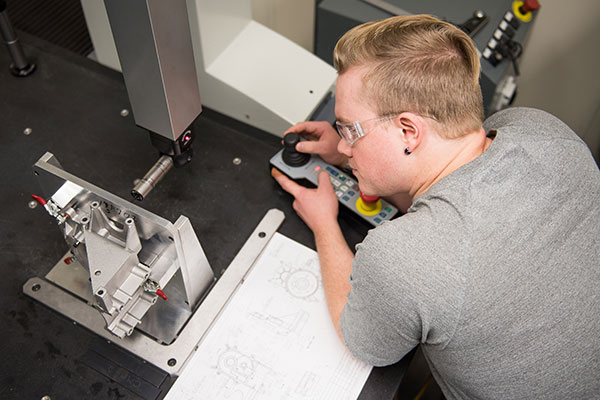 Quality authority W. Edward Deming once said: "Quality is everyone's responsibility." Coincidentally, that's also our mantra at Graco.
We're dedicated to delivering the highest quality products and services, so we make an intentional choice to excel at quality every day, and in everything we do. Simply put, it's who we are. In fact, all Graco employees are personally responsible for the quality of their work.
And because most quality problems emerge from poor processes, our employee teams are continuously improving and creating more effective methods. At the same time, we carefully monitor standards, establish suitable metrics and build quality into every product we manufacture.
What Does it Mean for You?
When you choose Graco, you're investing in high-quality products built to last for years of reliable service. Moreover, we partner with our customers to better understand how you're deploying our products in the field, then use your experiences to improve performance and durability.
Our goal is to exceed your quality expectations for equipment longevity, reliability and performance every day.
Experience Graco Quality.
The Promise of A+ Service Every Time
---
A+ SERVICE — EVERY CUSTOMER, EVERY TIME
Graco's A+ Service philosophy is our promise to only deliver top-shelf (A+) service to every customer, every time. The A+ ideal grew from our founders' Midwestern work ethic and the company's belief that we're here to serve our customers first.
A+ Service also represents a promise made by Graco employees that all of our interactions are guided by a mindset of integrity and a customer service view that's centered on collaboration and partnerships, not transactions.
What Does it Mean for You?
You'll see A+ Service in action when you contact any of our support services options no matter where you are in the world. We'll listen to your situation and work methodically to resolve it as quickly as we can. A+ Service team member performance, in fact, is in part measured by how fast they can address customer issues. We strive for A+ Service to every customer, every time.
Experience Graco A+ Service.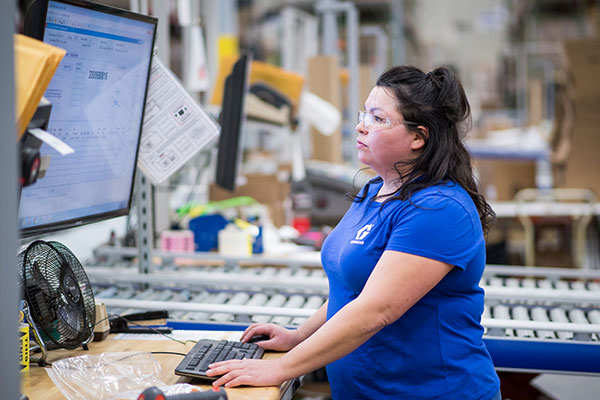 Where History, Culture and Careers Intersect
Learn how two brothers launched a company and cultivated a culture that would employ thousands of employees across the globe.
Our Culture
How Graco employees deliver the industry's highest quality products and services. Cultivating a culture of employees who want to win; a great place to work.
Explore
Our History
Follow the history of Graco from its founding by the Gray brothers in 1926 to present day. From local family business to a global company of 3,500 people.
View
Current Job Openings
Join our team of over 3,500 global employees dedicated to delivering the best products and solutions within the industries we serve.
Search Jobs