The History of Graco
Follow the history of Graco from its founding by the Gray brothers in 1926 to present day. From a local family business to a global company with 4,000 employees.
Founded In 1926 – The Height Of The "Roaring Twenties"
Brothers Russell and Leil Gray incorporated Gray Company in April 1926 during the height of the "Roaring Twenties." The Gray brothers launched the company to manufacture and market an air-powered, portable lubricator Russell invented while working as a parking lot attendant. His big idea emerged as he fumbled with a manual grease gun in freezing Minneapolis temperatures that turned grease into thick sludge. The Gray brothers had a "start-up" and we began operations at 120 South Tenth Street in Minneapolis.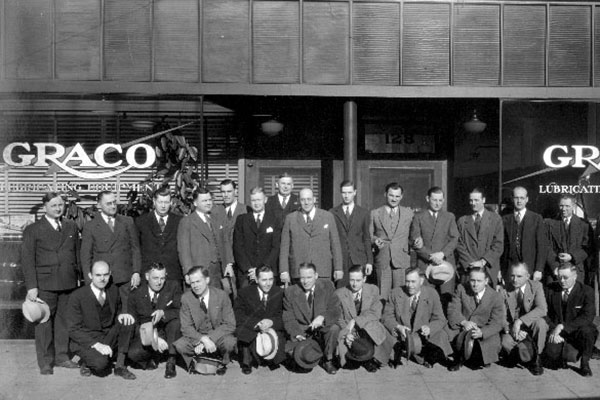 Lubrication Equipment Expansion
As we marched into the 1930s, Gray Company found itself amid one of the most tumultuous periods in American history—the Great Depression. Against this backdrop, we formed a market niche that kept us growing. Increasing lubrication equipment demand pushed the brothers to develop larger, specialized lubricators. They loaded the new equipment into a traveling demonstration trailer and embarked on a cross-country tour, increasing sales and expanding distribution. Suddenly, we found ourselves a leader in the lubrication equipment industry.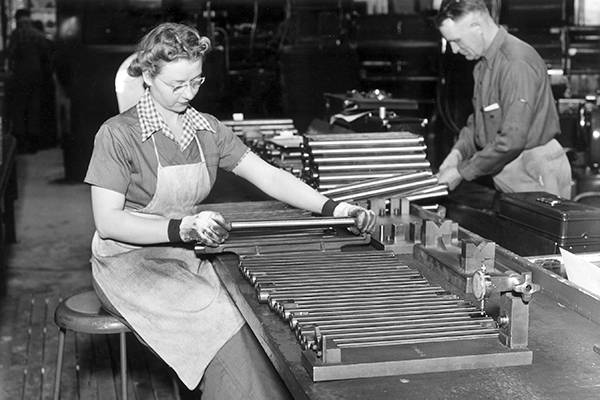 Birth of Industrial Equipment Division
During World War II in the Forties, Gray Company turned our production capacity to help the war effort. We developed the famous Convoy Luber, which proved invaluable in keeping allied trucks, jeeps, tanks and aircraft lubricated across Europe and in the Pacific. In fact, Gray Company earned two of the coveted Army and Navy "E" awards for efficiency in war production. Returning to peacetime operations in 1945, we expanded the business when we formed the Industrial Equipment Division. The addition of the new division set Gray Company on a course that would take us far beyond our roots of niche market manufacturer. 
As full-scale consumerism propelled the U.S. economy forward in the 1950s, Gray Company saw an opportunity to design fluid handling and finishing equipment for the companies that manufactured consumer goods. Meanwhile, as our core business continued to thrive, we introduced the first airless paint sprayer in 1958, an advancement that made Gray Company a market leader in paint spraying industries. Searching for new property to house expanding operations, in 1954, we bought the Hanna properties along the Mississippi River, which later became corporate headquarters.
International Market Expansion
In a decade of rapid change and upheaval—often referred to as the "New Frontier"—the 1960s was also an inflection point for Gray Company as we experienced steady growth in global markets. The company acted quickly to create an infrastructure to manage worldwide growth, forming the first export department in 1960, followed by the first international sales division with subsidiaries in Europe, Asia, South America and Canada.
Toward the end of the 1960s we officially changed our name to Graco Inc. and took the company public. We also went through a leadership change when David A. Koch became CEO after Harry Murphy retired in 1962.
Doubling Sales and Making a Strategic Acquisition
Graco reached $50 million in sales in 1971, just five years before celebrating our 50th anniversary. By the end of the decade, sales had doubled to $100 million. This growth was achieved by solidifying our position in existing markets and entering new ones. We acquired Chicago-based H.G. Fischer & Co., which added an electrostatic paint spray gun to our product mix, dramatically boosting our position in the Industrial and Automotive finishing marketplaces. Graco also authorized a three-for-two stock split in 1973, the first in our history. Over the years we would split it 11 more times!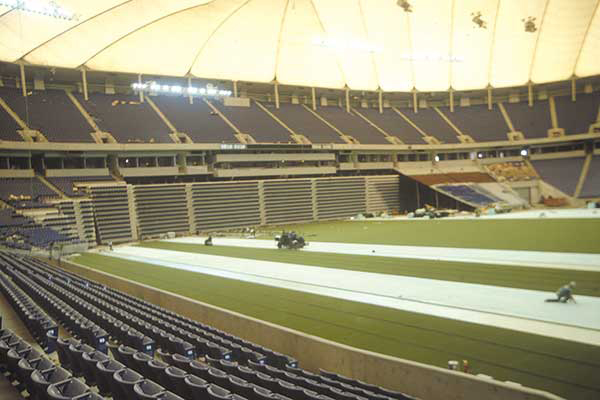 Setting a New Products Record
During the 1980s, Graco had more products in development than at any time in our history. We reorganized into operational divisions to more effectively focus on major market opportunities. Today's Industrial Equipment Division, Contractor Equipment Division and Lubrication Equipment Division evolved from this structure. In 1983, we introduced more successful new products than any other year—particularly in sealant and adhesive applications as the electronics market grew. Midway through the decade, we listed our common stock on the New York Stock Exchange under the trading symbol "GGG."
In the age of information of the 1990s, Graco took advantage of emerging technology by incorporating state-of-the-art electronics in our sprayers and providing manufacturers with the capability to program functions into proportioning equipment, which made it easier to change materials and monitor usage. The 1990s also brought our innovative LineLazer™ pavement line stripers. Growth during the decade resulted in the expansion of our Russell Gray Technical Center for accelerating product development; a factory for manufacturing spray guns in Sioux Falls, South Dakota; a new European headquarters in Belgium; and a world-class manufacturing and distribution facility in Rogers, Minnesota. By consolidating manufacturing and distribution operations around the world, we were able to become more efficient and profitable. 
Under the direction of George Aristides, Graco began its most aggressive drive to increase sales and profits. While sales increased from $322.6 million in 1993 to $450.5 million in 1999, net income rose from $9.5 million in 1993 to a strong $59.3 million in 1999.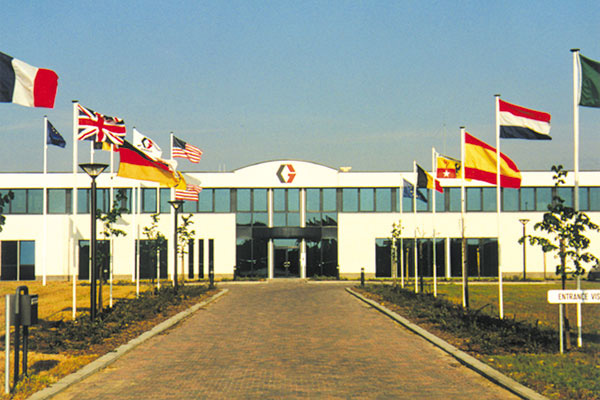 More Acquisitions, Breakthrough Products
As Graco entered the 21st century, we celebrated the company's 75th anniversary in 2001. From 2000 to 2010 we continued to thrive through well-defined goals and strategies that yielded top-quality products in every line of business. Among them was our first Reactor™ for applying 2-component foams, polyurea and epoxies. We also grew through several strategic acquisitions, including PBL, Sharpe Manufacturing Co., Liquid Control and Gusmer, Lubriquip, GlasCraft and Airlessco. In addition to a steady stream of acquisitions, the company invested heavily in capacity, opening a new manufacturing facility in Suzhou, China and expanding operations in Ohio and South Dakota. Pat McHale was named president and CEO in 2007.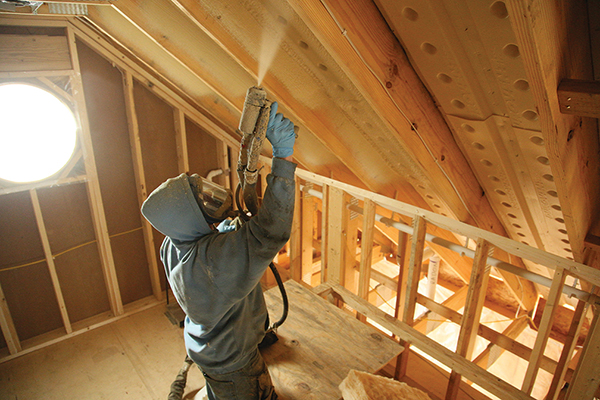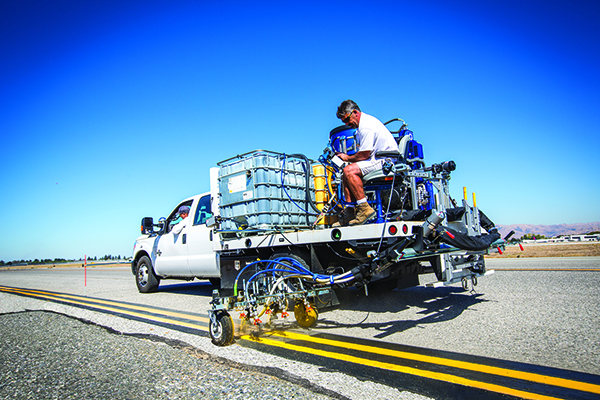 Many of Graco's target markets had been adversely affected by the Great Recession in the late 2000s. Despite these challenges, the company continued to invest in product innovation, manufacturing excellence and growth into new markets. This investment laid a foundation for a period of sustained growth and helped the company surpass $1 billion in revenue for the first time in 2012. To build on this momentum, the company gained new technology and access to new markets by acquiring companies such as the powder-coating company Gema, based in Switzerland, and White Knight, a high purity fluid handling equipment manufacturer in Kamas, Utah, and QED Environmental Systems, a leading manufacturer of fluid management solutions for the growing environmental monitoring and remediation markets based in Dexter, Michigan.
Building on Success and Looking to the Future
No matter the decade, a main ingredient of success at Graco is our people. Having engaged and talented employees allows us to deliver quality and innovation to our customers. Graco continues to be named a Best Workplace in each year applied, including as recent as 2022.  
That same year, Graco continued to invest in the future, adding solar energy to the new facility in Dayton. There was a 1.4-megawatt solar array added, consisting of over 3,100 solar panels on the roof of the building. This investment will improve Graco's environmental footprint. Over the next 30 years, the solar array is expected to offset over 23,000 tons of CO2.
Future
Quality Products, Innovation and Customer Service
Graco strives to be the industry's highest-quality manufacturer of fluid handling products cutting across several markets. In addition to quality, our focus on innovation results in products that lead with advanced features, pioneering design and high performance. All backed by a promise of exceptional customer service.
When asked about what he sees in the future, President and CEO Mark Sheahan takes an optimistic tone: "We have a winning team of employees and distributors around the world that wake up every day and care about what they do for Graco and our customers." Employees worldwide are committed to helping the company finish its first 100 years strong.
Leadership
---
Graco's Leadership Team
Graco is led by a team of accomplished executives, dedicated to meeting the needs of our customers, employees, shareholders and communities.