Supply Chain
For supply chain professionals, Graco offers a broad range of career paths and options. From product planners and sourcing specialists to inventory analysts and category managers, our global businesses have scores of opportunities for people who want to expand their skill sets and grow with us.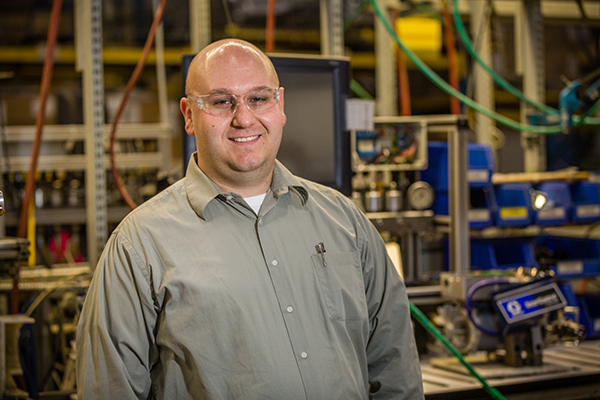 As a product planner at Graco, you are right in the middle of the action. You'll have the opportunity to work closely with engineers, machinists, and senior management. Our product planners are responsible for forecasting, planning, and scheduling production to meet customer needs in a timely and efficient manner.
"Graco has provided me a great opportunity to grow in the manufacturing supply chain. Starting out in our accounts payables department, I learned how manufacturing activities impact other business segments. My role as inventory analyst gave me the opportunity to observe the flow of materials within manufacturing. Finally, as a product planner I direct the flow of materials through manufacturing."
–Mike E., Senior Product Planner
Factory
Product Planner
Sourcing Specialist
Inventory Analyst
Purchasing

Category Manager
Sourcing Specialist
Supplier Quality Engineer
Product Planners Daily Tasks
Product Planners at Graco have a lot of responsibilities to make sure all moving parts are working together on a daily basis.
Scheduling production lines
Review sales history to update forecasts
Communicate throughout the supply chain from component supply all the way to distribution shipping out to
Join the Graco Team
If you're ready to take the next step, we'd love to have you on our team. Explore our open positions.