Fast ROI for Pulse Pro in Russia
After installation of the Graco Pulse™ Pro Fluid Management System in two Kia service centers in Kemerovo, the dealer has seen oil consumption drop by 7%, saving $6000 per year in each service center.
IBM Automobile Holding has been the official dealer of the Kia brand in the Russian city of Kemerovo since 2015. Recently, the holding opened a second dealership in the city: Kemerovo-North. The new center includes a showroom area of 3400 square meters, 11 service posts capable of servicing up to 100 cars per day, as well as a body repair center. Both dealerships sell the complete range of new Kia cars and offer full service capabilities. However, they were facing a challenge with keeping track of the oil being dispensed.
"The basic problem was poor inventory management," explains Alexander Lozhkin, Spare Parts and Accessories Supervisor Oil at Kia Kemerovo-North. "It was difficult to accurately track the delivery of every liter of oil. Moreover, there was always some oil left over in each drum that had to be written off. We were looking for a more efficient system to enable us to better track and manage the oil we were using – and ultimately to increase our profitability."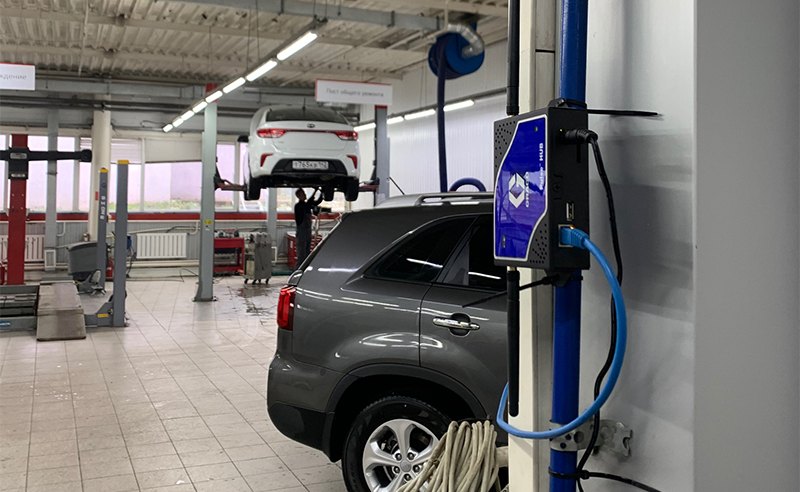 Demo of Pulse Pro impresses
Graco distributor Gidrosnab from Novosibirsk and Graco Representative Danila Samosyuk organized a demo of the Graco Pulse Pro Fluid Management System for Kia Kemerovo-North. "We showed them how Pulse Pro is designed to track bulk fluids such as automotive oils accurately, automatically and wirelessly," explains Danila Samosyuk from Graco. "We emphasized how easy it is to use, and how it would show the dealer exactly how much fluid is dispensed, where, and by whom. And they'd be able to use every liter of every drum."
The system was installed in October 2020 at both the older Kemerovo-South facility as well as the new Kemerovo-North center.  "The Graco Pulse Pro system was quick to install, set-up and start-up," recalls Alexander Lozhkin. "Our technicians were impressed at how easy the new lubrication dispense meters were to use."
Pulse Pro operates on a low powered, wireless device network that interconnects the handheld smart dispense meters with the pump controllers. It creates and manages this network through the Pulse Hub, which is a single board computer that runs a custom, Linux-based operating system. This hardware forms the device network, runs the Pulse Pro application that controls the Pulse Pro devices and hosts a webpage in the main office for user interaction with the system. To allow end users to easily access the Hub from their own PCs and devices, the Hub is connected to the local LAN.
Remarkable results from audit
Six months later, in March 2021, a full audit of the system was carried out. The results were impressive. In these six months of operation, 7% less oil was delivered to the cars being serviced, even though the number of cars going through the two service centers during that time was slightly higher than in the previous six months.
"Previously, in every 208-liter drum of oil, around 15 liters would be unused or accounted for," says  Alexander Lozhkin. "Now, with the Pulse Pro system, we can track the use of every single liter from the barrel. We have calculated that we save a whole drum of oil every two months, which is worth around $1000. So in the course of a year the Pulse Pro system will "earn" us around $6000."
A further benefit of Pulse Pro is that it sends alerts when oil drum levels are low, which means that the two Kia service centers never run out of stock or have supply issues. In addition, billing of customers is much more accurate. Every milliliter of fluid can now be automatically and directly assigned to a work order to simplify billing and maximize profit margins.
Technical specifications
The Pulse Pro Fluid Management System is compatible with petroleum and synthetic based oils (including automatic transmission fluid and gear lube), anti-freeze and windshield wash solvent. It is certified for interfacing with common dealer management software providers such as Reynolds & Reynolds®, Keyloop™, Procede Software, Dealertrack, RTDMS, PBS Systems and X-Power. However, Pulse Pro doesn't have to interface with an ERP system; it can be totally stand-alone. Software access is via all major web browsers. It operates on 100-240 VAC line voltage for wired products and AA alkaline batteries for battery powered devices.
More information
If you have questions about the use of Pulse Pro Fluid Management for your own facility, or require more information on the system or components, fill in the form below or visit the Pulse Pro webpage.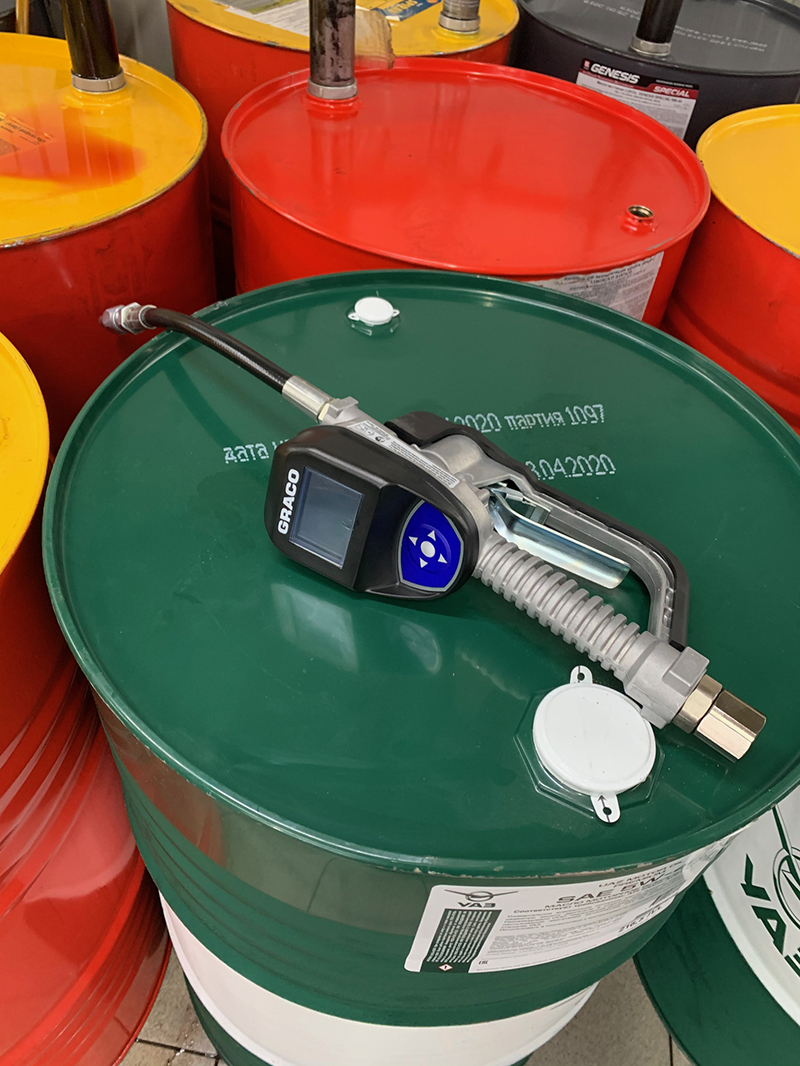 Do You Have Product Questions?
Technical Support
+32 89 770 847
Monday - Friday
8:30 - 17:00 CET
General Support
+32 89 770 865
Monday - Friday
8:30 - 17:00 CET