Connect HUB to Wifi Network
It is highly recommended that the Pulse HUB is connected to the customers network by Ethernet. In general this is a more robust method, and will reduce any chance of cross interference between the HUB's WIFI and its Device Network. The installer should try to account for and cost out installing an Ethernet drop at the facility prior to install. Planning the connection to the network ahead of time can be critical for success at installation. Ethernet is the recommended configuration for a HUB.
Note: If a customer is having any connection issues with their HUB on Wifi, the first support recommendation will be to connect the HUB by Ethernet.

Instructions
1. Find location where HUB is desired to be installed
2. Power on HUB
3. Connect to HUB through Hotspot (reference the 130640C - Quick Guide 1.pdf guide)
4. When HUB is fully booted (Solid Green light) and you are connected to the Pulse Hub Hotspot, log into the Pulse Software
5. Navigated to Application Settings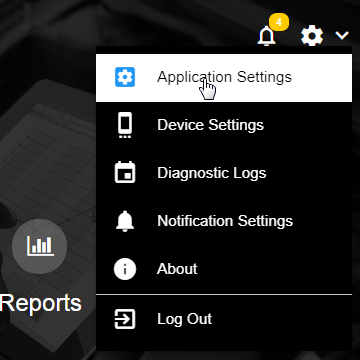 6. Navigate to the Network Settings Tab
7. Work with the facilities IT department to fill out the appropriate SSID and security Settings and select SAVE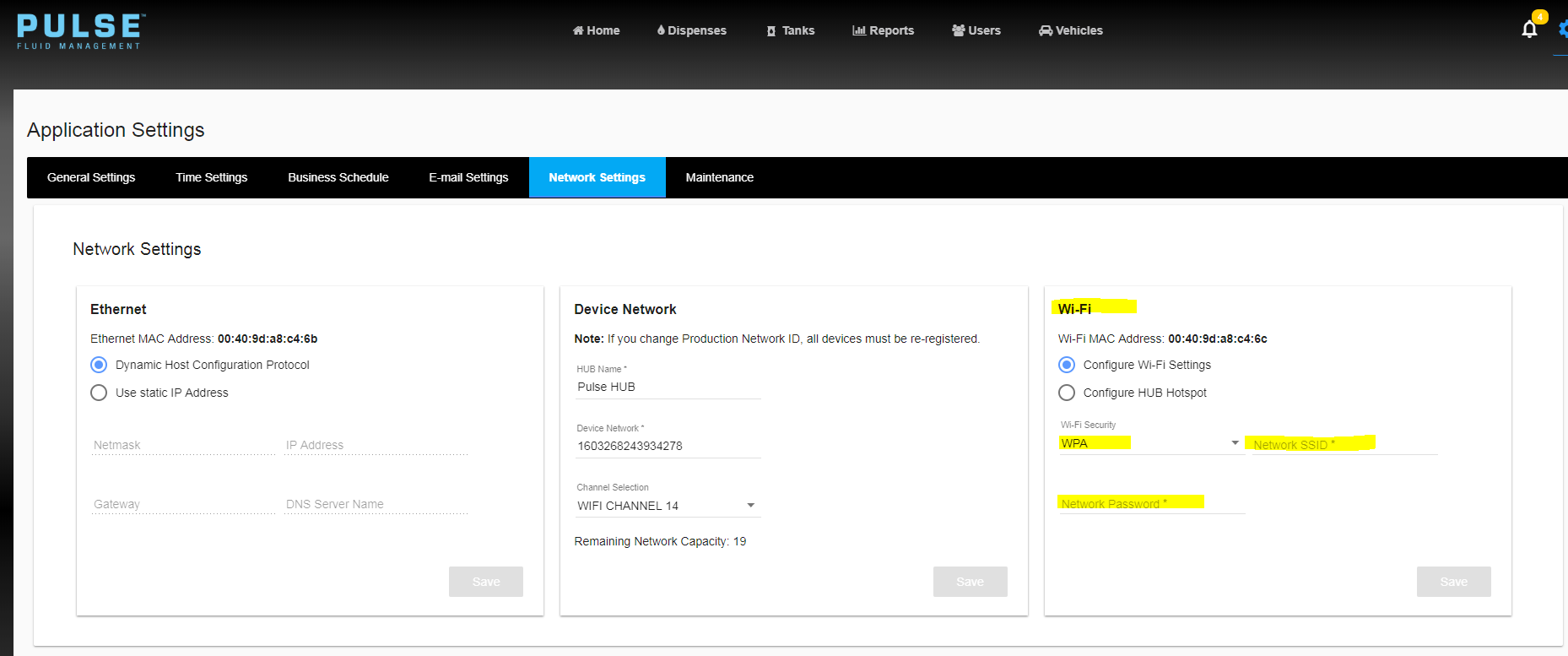 8. IT personnel should then confirm the device is on the network, configure the Hub's IP address as reserved in DHCP (so it doesn't change), and provide that IP address (or DNS address) so that the end user may access the Pulse Pro software
Supported Security Settings: WPA, WPA2, WPA_EAP
 
Troubleshooting
General
No Security is not recommended.
WPA_EAP: HIGHLY RECOMMENDED THAT THE IT PERSONNEL ON-SITE THAT IS RESPONSIBLE FOR THE NETWORK CONFIGURE THIS SECURITY SETTING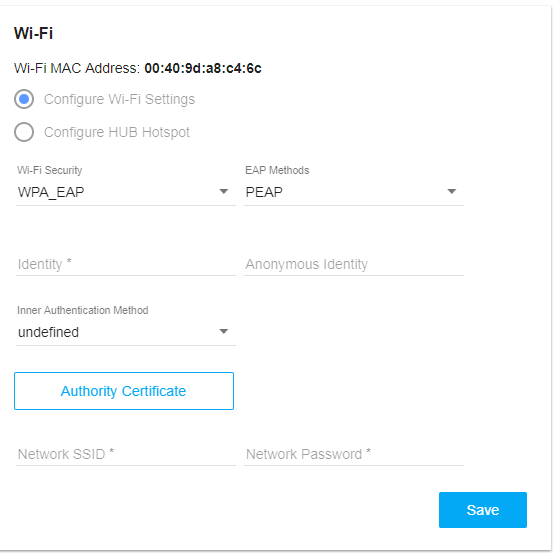 Hotspot
Production Versions 4.1.132.1 and 4.1.132.3
This script runs once on HUB system start.
Once the device is configured for Wifi, the Hotspot can still be accessed at start up.
 
The HUB isn't connecting to Wifi
Double check the security settings.
Upon reboot, no clients can connect to the Hotspot in order for the HUB to attempt to make the Wifi connection. If your phone or tablet joined the Hotspot, it may join the Hotspot automatically during system boot preventing the Hub from joining the Wifi network. To prevent this, remove the Hotspot from your device's network list before rebooting the HUB.
Get in Touch with Support