HLS: Proud to be Graco's partner in Ireland
Graco partner HLS is a leading lubrication and hydraulics products and repair services company in Ireland.
The origins of HLS can be traced back to 1990 when the company Procrop was established. It focused on providing the agricultural sector with specialist products and services such as hydraulic hoses and fittings. As the company became well-known for its top-quality services, it gradually began to diversify into the supply of equipment and consumables such as oils, tools, nuts and bolts, etc.
By 1996 this trade supplies part of the business had grown into a large enough operation to warrant the creation of a retail division in its own right. This was located in larger premises in County Meath, which allowed HLS to expand its offering to its growing customer base. This included providing a centralised and automated grease and oil lubrication service for customers' machinery and equipment. 
Today HLS operates from 750-square-meter premises in Ashbourne, County Meath. From here they service the needs of a wide variety of customers in sectors such as industrial, engineering, construction, pharmaceutical, agricultural and mining. They employ twelve permanent staff plus a number of weekend part-time staff. HLS staff undergo regular on-site training by manufacturers as well as off-site training courses. In addition, industry-specific health & safety courses required by law allow HLS operatives to work in locations such as quarries, mines and construction sites. Also completed are highly specialised training courses for working in confined spaces, at heights, and underground, as well as the MEWP (Mobile Elevated Work Platform) course.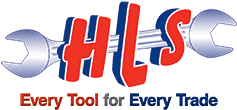 HLS joins the Graco family
HLS staff were aware of Graco's Industrial Lubrication Equipment for a while, even though Graco had no presence in Ireland. They were also familiar with Graco's Fireball pumps for many years, as these were used by a number of companies in Ireland. In 2018 HLS was invited to Graco's European headquarters with a view to becoming their partner in Ireland. "We were very warmly welcomed and given a highly informative tour and introduction to Graco," recalls Ivan Craigie, Senior Automated Lubrication Systems Technician, HLS. The meeting was the first step towards HLS becoming Graco's Irish partner.
HLS sees three main benefits of being a Graco distributor: 
Improving the brand – It enables HLS to strengthen both its and Graco's brand in Ireland.
Increasing the quality – The top quality of Graco products clearly positions HLS as a provider of high-quality products and services.
Expanding the service – Thanks to rapid and close interaction with Graco specialists, HLS can provide the best possible technical assistance to its customers in Ireland.
WHAT GRACO PRODUCTS ARE MOST SUCCESSFUL IN IRELAND?
The Graco G3 and G1 range of pumps are the most suitable to the bulk of the work that HLS currently performs, closely followed by Graco's CSP valves. "We intend to introduce other Graco products into our product range on a phased basis, and as we get more training and become familiar with the products available," adds Ivan Craigie. In addition, HLS has been asked to contribute to product development of new pump parts.
Fully supported from Graco HQ

The support that HLS receives from Graco is crucial to the further development of their business in Ireland. The Graco website is often the first point of call for production information. HLS staff also regularly use the Graco SalesBook app for information, brochures and updates. When time allows, staff partake in a relevant course at the online Graco University. Three HLS staff also participated in an ILE training course at Graco's HQ in Maasmechelen, Belgium. "It was an excellent and very practical opportunity to learn more – and meet with other Graco partners from other countries," says Ivan Craigie. 
In return, Graco provides potential sales leads to HLS. These are responded to within 24 hours. Graco specialists are also available for joint customer visits. During the recent COVID-19 lockdown, Graco helped HLS organize a tailored webinar for their sales team.


Overall conclusion: A definite "thumbs up!"
"Since becoming Graco's Partner in Ireland we have been inspired and encouraged by the friendly and professional manner that Graco works with its partners. Nothing seems to be too much trouble for them. We are very hopeful that our relationship will last for many years. Currently the partnership is going really well, although COVID-19 has put a dampener on things somewhat. We look forward to taking part in more product training sessions with a view to increasing sales in the future." - Ivan Craigie, Senior Automated Lubrication Systems Technician, HLS


MORE INFORMATION
If you have questions about Graco's vehicle service equipment, fill out the contact form below.