Crack Filling Equipment
Graco's line of crack filling equipment gives contractors a tool to easily apply large amounts of epoxies, polyurethanes, and polyureas in cracks and joints on all types of floors. You can easily wheel these portable, lightweight units around any job site. Our line of bitumen repair equipment and concrete floor crack filler equipment will save you a lot of time compared to using a manual dispensing gun, especially when you're working with two-part polyureas.
EASILY APPLY EPOXIES, POLYURETHANES, AND POLYUREAS TO CRACKS & JOINTS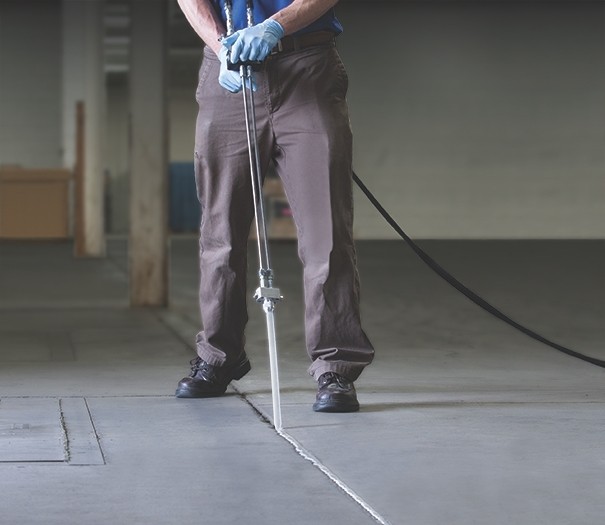 ELIMINATE MANUAL MIXING AND INCREASE YOUR PROFITS
Graco's crack-filling equipment automatically and efficiently mixes two-part polyureas, which saves you the trouble of manually having to mix your materials. You'll spend less time mixing and more time filling cracks and joints, allowing you to complete more jobs in less time. Clean up is easier too because you can pump material – single- and plural-component – directly from buckets.
EASY TO USE AND PORTABLE, TOO
Clean up is Easier and Quicker
With our joint filling machines, you can pump directly from material buckets, which makes clean ups fast and easy.
MOVE AROUND YOUR JOB SITES WITH EASE
You'll find our crack filling equipment easy to use—engineered with intuitive controls. Our equipment is lightweight and equipped with wheels, which makes it easy for you to move around your job sites. Just plug it in, and you're good to go.
Browse Crack Filling Equipment
GET HELP FROM A LOCAL DEALER
Have Questions? Let's Talk.
Contact an expert
We'll help you choose the right product for your job.
Tech Support
Email Support