Mortar Pumps & Sprayers
Graco's line of mortar and cement sprayers are designed to save you labour costs and make your job easier. Hand trowelling cementitious materials is time consuming, but Graco mortar sprayers and mortar pumps (piston and rotor stator) can double your productivity. With a range of sizes and capabilities, our pumps can support everything from residential jobs to large commercial projects and high rise buildings. And because it's Graco, your new mortar equipment will be around for a long time!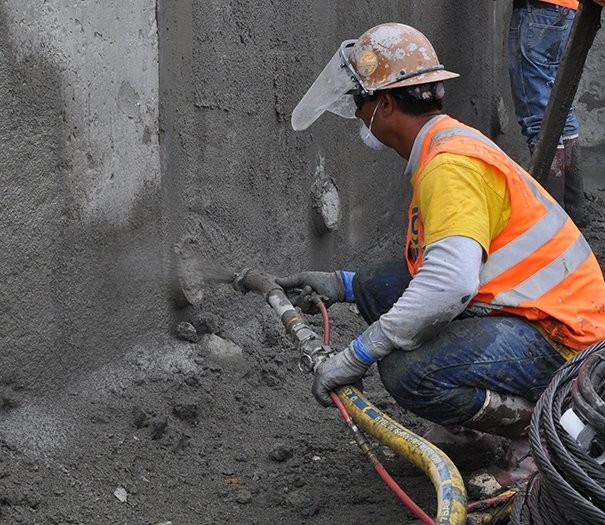 Mortar Spraying vs. Hand Trowelling
Our cement mortar sprayers and pumps will make you more productive throughout your workday while preserving your quality standards. Pumping allows contractors to grow their business, achieving higher profits while saving extra time to complete more jobs. Additionally, these reliable, portable pumps are easy to move around a job site and fit into service elevators.
Save Labor Costs, Save Time
Compared to the traditional hawk and trowel method of applying mortar, you'll increase your productivity when you move to Graco mortar pumps and mortar sprayers. Spray or pump repair mortar with ease by getting into those hard-to-reach areas without damaging the area around them. The immediate effect: your same five to six-person crew can get twice as much done.
Flexible Enough to Handle Anything
Graco designed and engineered mortar sprayers to handle a broad range of materials, including epoxy-based mortars, non-skid coatings, waterproofing and cementitious coatings. Contractors are using these durable systems at water and waste water treatment plants, parking garages, road construction, mining, and oil and gas applications, to name a few.
Easy to Use and Move
Compact and portable Graco cement mortar sprayers and pumps are easy to move from one job site to another. Simply set them up near the location you want to pump or spray at and when you are finished, the pump is easy to clean and get ready for your next job.
Browse Mortar Pumps & Sprayers
Filter results
---
Type
---
Filters
Whether it's mortar, render or EIFS materials, Graco's piston pumps easily spray base coats, finish coats – even air/water-resistive barrier materials – and deliver them with a smooth, steady flow.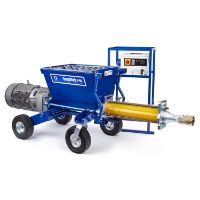 With ToughTek rotor stator pumps, expect long lasting durability and rugged performance – for a range of applications including fireproofing, self-levelling underlay, mortar, render and EIFS.
Have Questions? Let's Talk.
Call Support
Email Support
Find a Distributor
For local sales and service support