Iveco-Maenhout workshop in Bruges chooses Graco's oil and grease equipment
Iveco is an Italian industrial vehicle manufacturing company controlled by CNH Industrial Group.
In 1975 Magi rus-Deutz, Fiat, Lancia, Unic and OM merged and Iveco came into existence. With more than 40 years of experience in manufacturing heavy motor vehicles (>3.5 ton), the company built up international recognition and won several prizes such as 'International Truck of the year'-awards and 'International Van of the Year 2015'. Iveco became an important player in the transportation market with wholesalers in every major industrialised economy.
 
INTERNATIONAL VALUE IN THE TRANSPORTATION INDUSTRY
One of those wholesalers is Belgium based Iveco-Maenhout, which offers a wide range of activities with specific solutions for sales and after-sales, service and maintenance. Iveco-Maenhout took over Eagle Truck Center in July 2012 and covers West and East Flanders with establishments in Roeselare, Deinze, and Bruges. The recently built workshop in Bruges functions as the headquarters of the three establishments. During the construction works of the new workshop, Iveco-Maenhout was looking for heavy and reliable lubrication equipment offering a long warranty period of at least five years.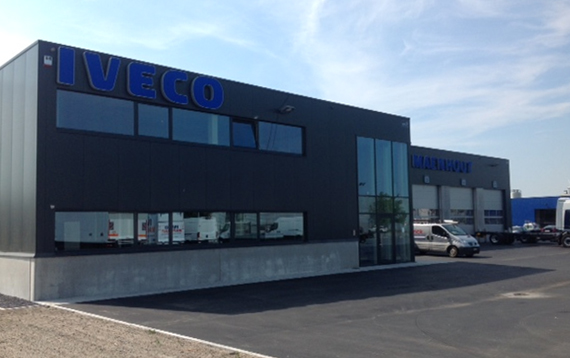 INCREASING EFFICIENCY WHILE AT THE SAME TIME REDUCING COSTS
CNH Industrial Group recommended Graco as supplier of oil and grease equipment. Iveco-Maenhout visited Graco and was very convinced by the solutions Graco has to offer. A complete installation of oil and grease pump packages, hose reel and electronic dispenses meter bridge was placed at the workshop. "We chose Graco's model because it is the optimal solution for this kind of workshop." Henri Maenhout, Director at Iveco-Maenhout says, "With this new instalment we can increase efficiency and productivity while saving time and reducing our costs."
Iveco-Maenhout implements more than 20 SD hose reels and LD electronic meters. They utilize the following fluid reclaims: Oil King, Oil receiver, 95l. Further, they use complete LD packages including oil pump, hose reel, cart, meters, hoses and accessories.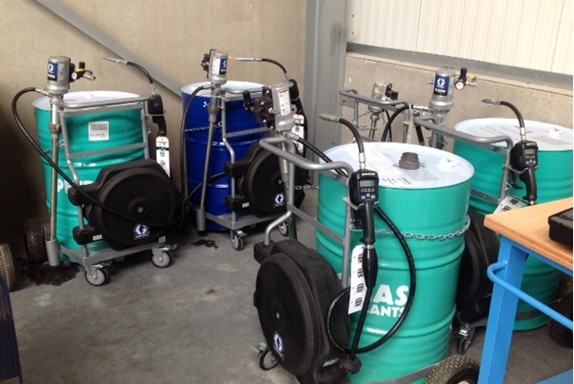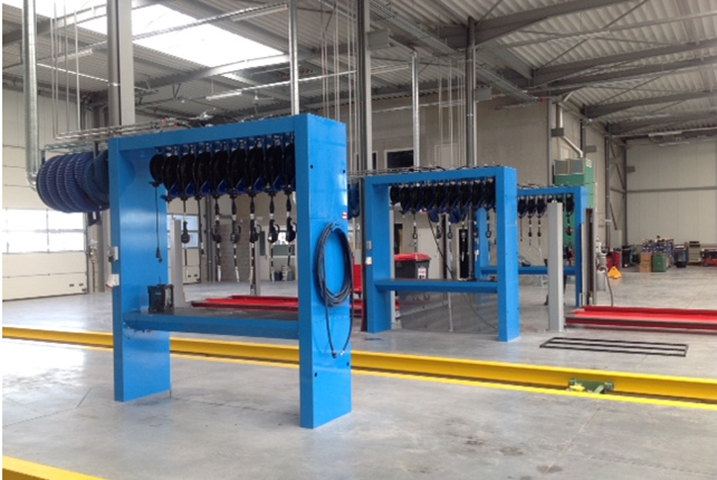 More information
For more information about vehicle workshop solutions, fill in the form below.