Mobile & Service Garages
Graco manufactures the industry's most highly-regarded products and equipment for mobile and service garages in heavy construction and mining equipment applications. We offer a full range of high-quality pumps, meters, valves, hose reels and accessories to monitor, control, manage and dispense fluids.
OIL, GREASE & OTHER WORKSHOP PRODUCTS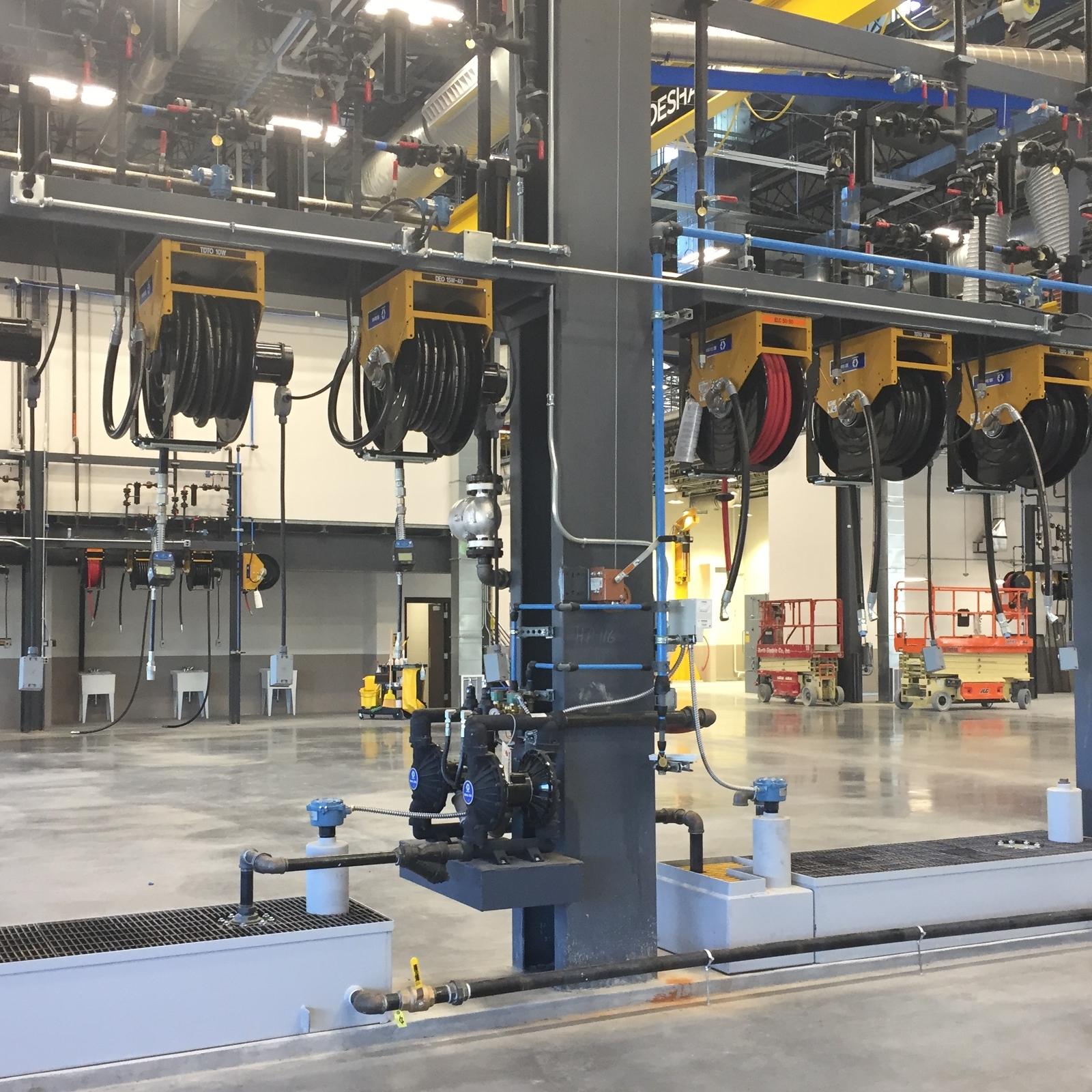 INCREASE PROFITS AND PRODUCTIVITY
---
STREAMLINE WORKFLOWS
Streamline your workflow and move more lubricants and fluids through your mobile and service garages. We offer reliable, high-quality equipment you can depend on for fuel, diesel, antifreeze, oil and grease. Our versatile fluid inventory control and management systems are designed to accurately track the use of oil, grease and other heavy equipment fluids in mobile and service garages. Our lubrication equipment ensures you deliver fluids to the right spot in your shop. Our equipment is known for its rugged and durable long-life design for the harshest environments and the most demanding heavy-duty jobs.
WHY CHOOSE GRACO?
---
PRODUCTS BACKED BY GRACO QUALITY SUPPORT
PROVEN RELIABILITY
With nearly a century of premier manufacturing expertise in a wide range of applications, Graco is the industry leader in fluid handling and lubricating systems. With a talented and experienced group of design and support professionals guiding the way, Graco continues to expand its growing network of satisfied distributors, OEM partners and end customers.
GLOBAL DISTRIBUTOR SUPPORT
Graco partners with more than 3,300 distributors in more than 100 countries all over the world. Together, we help you select and customize a fluid management system that meets your unique requirements. After it's installed, we provide your team with ongoing local training and best-in-class product support.
A+ CUSTOMER SERVICE
Graco promises to deliver superior service to every customer, every time. There's always someone to answer the phone. Always somebody with an answer. Always equipment ready to ship. Plus, Graco offers regular training opportunities for distributors at our Anoka facility or via online tutorials.
Browse Mobile & Service Garages
Have Questions? Let's Talk.
Call Support
Monday–Friday
7:30 a.m.–5 p.m. Central Time
Email Support
Request a Quote
We'll help you choose the right product for your use.