Bulk Fluid Management Systems
A bulk oil fluid management system will help you improve your operational efficiencies by giving you the ability to closely monitor your day-to-day oil consumption while keeping an eye on bulk oil inventory control. Bulk oil tracking is essential if you're overseeing a vehicle service center for cars, heavy trucks or even heavy equipment, and Graco leads the industry with wireless and PC-based solutions in a bulk oil fluid management system. With your system in place, you'll always have the information you need to order the right amount of oil at the right time.
INVENTORY CONTROL FOR VEHICLE SERVICE OPERATIONS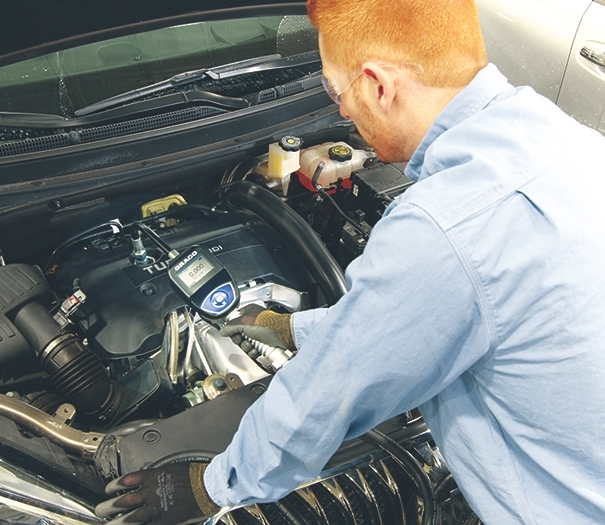 TRACK, CONTROL & MANAGE OIL
---
AUTOMATE YOUR PROCESSES & SPEND MORE TIME SERVICING VEHICLES
It's impossibly inefficient and expensive to manage your vehicle service center's bulk oil consumption on paper. Effective bulk oil fluid management systems allow fleet vehicle service shops to control expenses by closely managing their inventory of bulk oil. Additionally, with readily available inventories, parts managers can order new oil on a just-in-time basis, which gives your technicians less downtime and more time for servicing vehicles. In the same manner, a bulk oil fluid management system can track volumes of used or wasted oils to make sure they don't accumulate to the point where disposal becomes a hassle.
ELIMINATE ALL GUESSWORK
---
MAKE SMARTER BUSINESS DECISIONS WITH GRACO SYSTEMS
Set Up a Worry-Free Inventory System
From your storage tanks to the metered dispensers, a bulk oil inventory control system captures every transaction so you have a detailed dispense history of every ounce of oil. You'll eliminate all guesswork and improve efficiency because you'll know exactly when it's time to refill your oil storage tanks. In fact, you can set it up the software to automatically trigger email alerts when oil hits a specific level.
Increase Efficiency by Eliminating Paperwork
You'll add a new level of precision to your operations when every transaction is recorded at the dispenser level. Through data processing, these transactions become paperless and your technicians won't be consumed with inefficient paperwork processes.
More Data = More Efficiency
The more transaction and oil usage data information you can capture through your oil dispensing system, the more operational efficiencies you can drive into your shop, no matter the size. With this comprehensive data within easy reach, you'll make more informed decisions around inventories and shop processes.
How Much Money Can Your Shop Save?
Use Pulse Fluid Management to effortlessly track fluid dispenses with unyielding accuracy. Show customizable reports. Share the data. And use the ROI calculator to prove that Pulse can help recoup investment costs within only a few months.
Browse Bulk Fluid Management Systems
Have Questions? Let's Talk.
Call Support
Monday-Friday
7:30 a.m.-5:30 p.m. Central Time
Email Support
You'll hear from us within 24 hours.
Request a Quote
We'll help you choose the right product for your use.