Graco Lubrication is now a Sourcewell Awarded Contract
Graco's contract allows Sourcewell members to purchase Graco's vehicle service equipment and select automatic lubrication equipment offerings. Purchase equipment for pumping, dispensing, metering and controlling bulk lubricants, diesel exhaust fluid (DEF) and grease. To learn more about Graco's Sourcewell contract and product offerings, click the button below.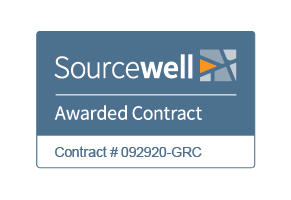 ABOUT SOURCEWELL
Sourcewell is a service cooperative created to provide programs and services to participating agencies in the government, education, and nonprofit sectors. Its statutory purpose is to assist agencies in meeting specific needs that are more efficiently delivered cooperatively than by an entity individually
Vehicle Service Equipment
Automatic Lubrication Equipment
Grease Jockey Series
Graco's family of Grease Jockey automatic lubrication systems keeps your equipment running at peak performance and takes the hassle out of manual lubrication. Eliminate wasted time and missed lube points.
G-Mini Pumps
Robust, reliable and packed with power, the compact G-Mini® lubrication pump is built with rugged materials to handle small-scale lubrication, while withstanding the rigors of most environments, including harsh climates and worksites.
Automatic Lubrication Equipment
---
Yellow Iron Selector Tool
Determine which automatic lubrication kit is correct for your piece of equipment.
CONTACT US
Contact us to learn more about our Sourcewell Membership Program.