Fire-Ball Pumps & Packages
For over 60 years, Graco Fire-Ball® pumps and packages have been a mainstay in the lubrication marketplace for durability and long life. Designed for the toughest applications, the Fire-Ball brand repeatedly outperforms and outlasts the competition.
LONG-LASTING, RELIABLE PUMPS
---
Fewer moving parts in the air motor assembly means less downtime and low repair cost.
Flexible pumps—choose one for low-, medium- or high-volume applications.
Industry-leading performance and reliability.
Improve your profits with less money going to maintenance!
Browse Fire-Ball Pumps & Packages
Filter results
---
Compatible Material
---
Type
---
Pump Ratio
---
Maximum Working Pressure (psi)
---
Maximum Working Pressure (bar)
---
Series
---
Filters
Free Webinars
Live and on-demand webinars keep distributors and end users up-to-date on equipment and advances in service garages and equipment automatic lubrication solutions.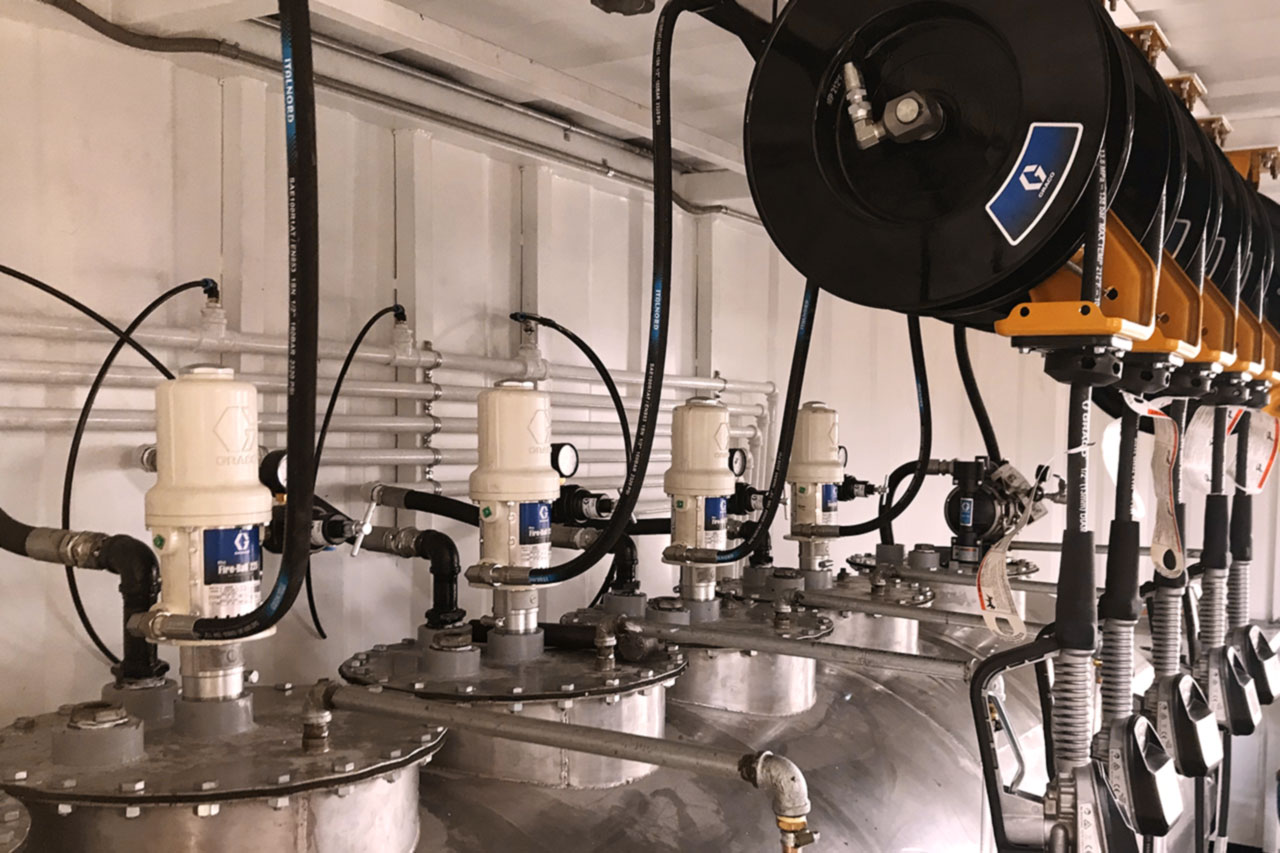 Learn when and how to use Graco's pressure loss calculator. Calculating pressure loss throughout your petroleum fluid transport system is one of the foundations of proper system design.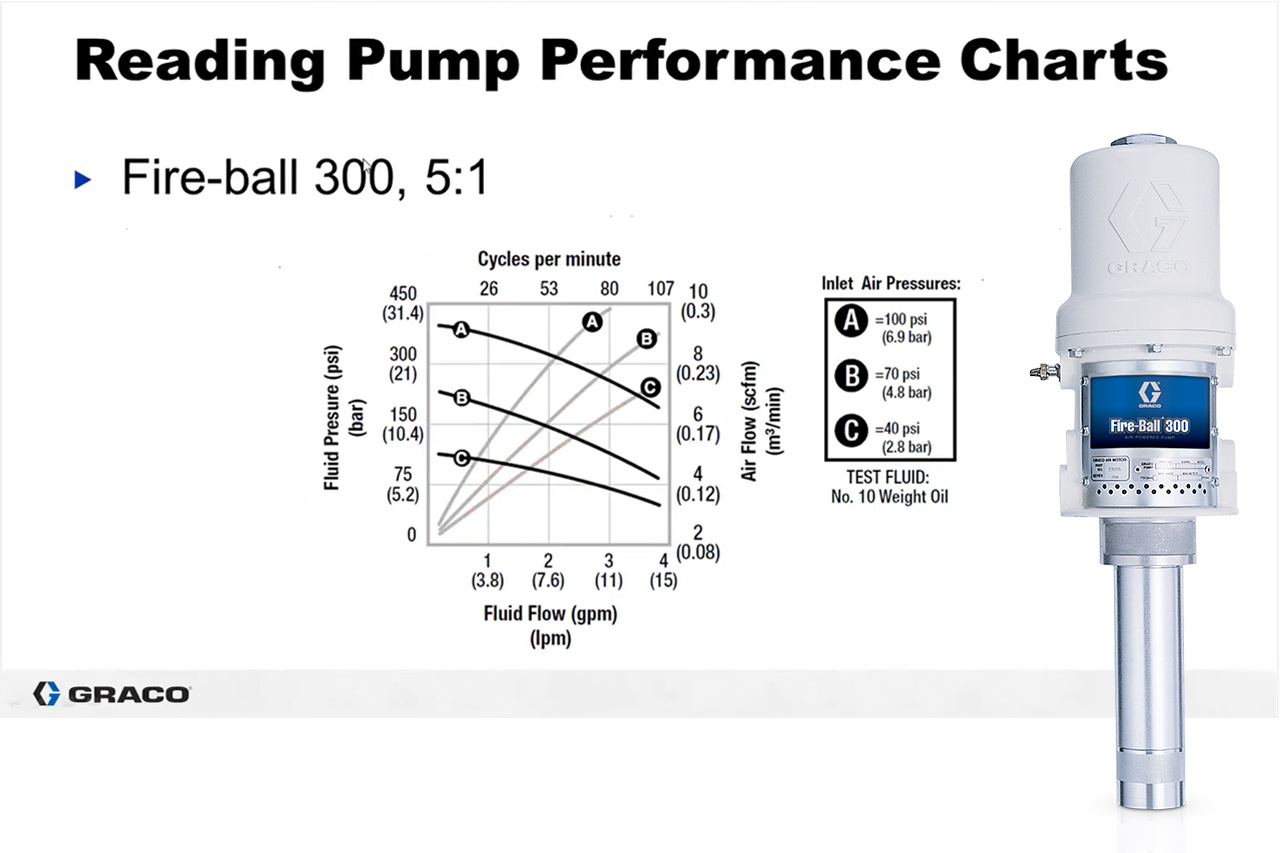 Review how to properly read pump performance charts and how to use this information in conjunction with the calculated pressure drop through a system to select the ideal pump for a given application.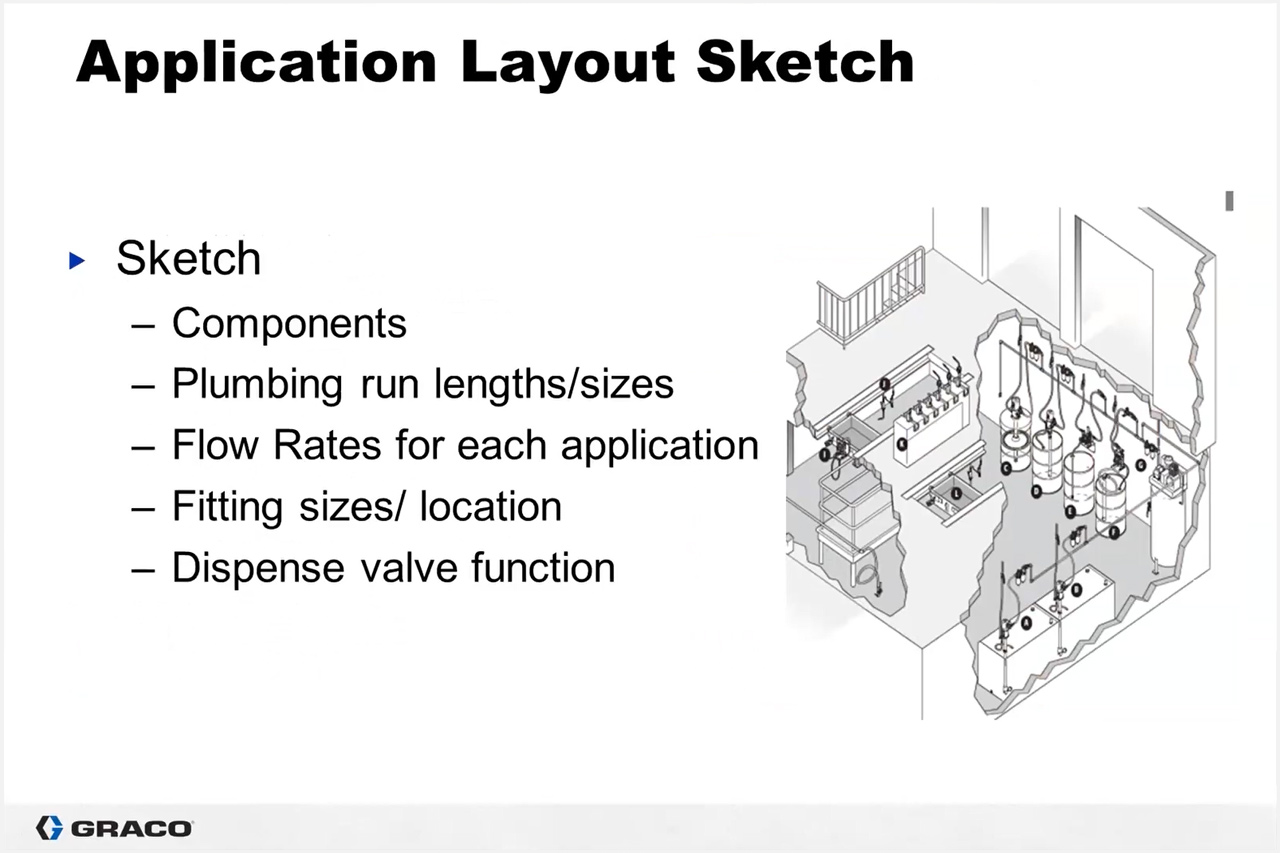 Listen in as Graco experts discuss the information gained from the previous sessions on pressure loss and pump performance charts, and applying them to real-world system design case study examples.
GET HELP FROM A LOCAL DEALER
Have Questions? Let's Talk.
Call Support
Monday-Friday
7:30 a.m.-5 p.m. Central Time
Email Support
Request a Quote
We'll help you choose the right product for your use.