Undercoating & Rustproofing Spray Pumps
If you're looking for reliability and durability in an undercoating spray pump, explore Graco's family of undercoating spray guns for rustproofing. These are the kind of pumps you can install and forget about because they're built to last for years. Our pumps are great for car and truck dealerships, fleet maintenance shops, and more. For more than 60 years we've been building pumps with few moving parts, which reduces downtime and lowers any repair costs. For all vehicle undercoating, rustproofing, and sound-deadening applications, these pumps perform.
BUILT TO LAST PUMPS FOR SPRAYING RUSTPROOFING & UNDERCOATING MATERIAL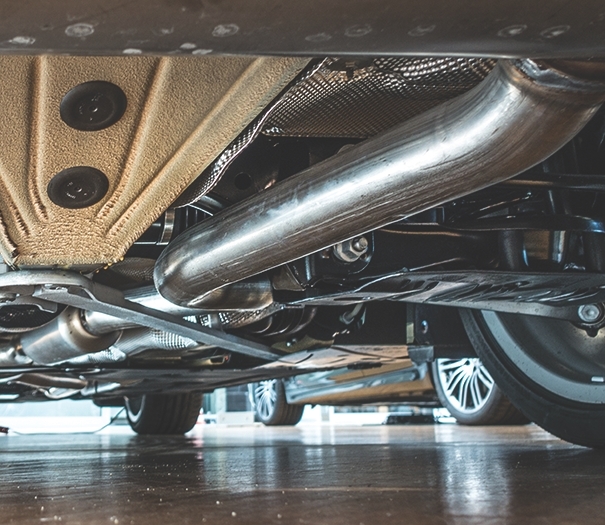 BUILT WITH TOUGH COMPONENTS
---
DURABLE PUMPS MINIMIZE DOWNTIME
One of the many advantages of Graco's undercoating spray pumps is their extreme durability. We build them to be corrosion resistant with thick, cast aluminum air motor housings, which helps the pumps easily outlast the competition. You'll reduce downtime and keep your techs busy.
TOTAL CUSTOMER SUPPORT
---
YOU'LL HAVE FEWER WORRIES WITH GRACO RELIABLE PUMPS
Built to Last With Corrosion Resistant Parts
Designed with corrosion resistant aluminum and other parts, Graco's undercoating spray pumps are built to last, often outlasting pumps from other manufacturers.
Less Downtime Means Higher Productivity
High reliability often leads to less downtime and higher levels of productivity, and that's the case when you have Graco spray pumps in your shop. Your pumps, and your techs with be hard at work, shift after shift.
Browse Undercoating Spray Guns & Pumps
Filter results
---
Type
---
Filters
Have Questions? Let's Talk.
Call Support
Monday-Friday
7:30 a.m.-5 p.m. Central Time
Email Support
Request a Quote
We'll help you choose the right product for your use.