Evacuation Equipment
Explore Graco's family of durable, long-lasting oil evacuation equipment, including our powerful pumps. Our oil evacuation systems are designed to drain, evacuate and transfer used oil efficiently and quickly in a smooth process. These versatile systems are great for evacuating waste oils. Graco's oil evacuation equipment is designed for a broad range of applications including small garages, dealership service bays, heavy-duty truck dealers, public works garages and construction vehicle maintenance.
DESIGNED FOR SMALL GARAGES TO HEAVY-DUTY TRUCK REPAIR FACILITIES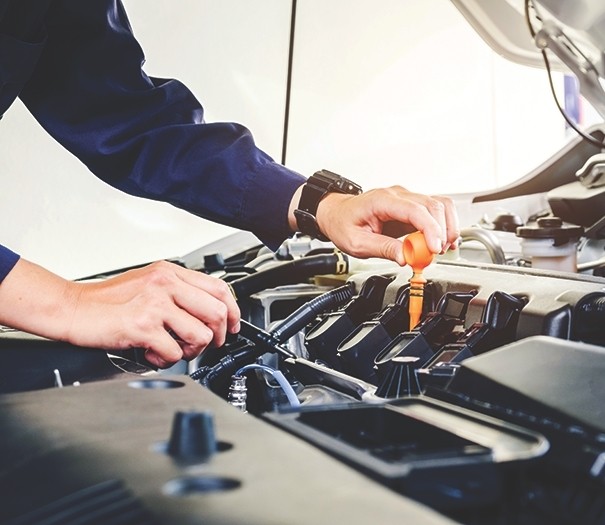 RELIABLE OIL EVACUATION SYSTEMS BUILT TO LAST
Like all Graco products, our oil evacuation equipment is designed to endure harsh day-to-day working environments. Additionally, Graco UL approved AODD pumps can handle all motor oils plus gasoline, diesel fuel and blends up to 10% ethanol.
OPTIONS THAT MATCH YOUR NEEDS
Experience Peace of Mind with Long-Lasting, Reliable Equipment
As a service manager or business owner, you want your equipment to last a long time. Graco delivers with our durable family of oil evacuation pumps and systems. You can also rest easy because we back them with the best warranty in the business.
SMALL SERVICE SHOP OR FLEET MAINTENANCE: WE HAVE YOU COVERED
Choose from a range of options and capabilities that fit your specific needs, whether you're running a small service shop or a huge public works garage, or fleet maintenance shop.
Browse Evacuation Equipment
GET HELP FROM A LOCAL DEALER
Have Questions? Let's Talk.
Call Support
Monday-Friday
7:30 a.m.-5 p.m. Central Time
Email Support
Contact Graco
We'll help you choose the right product for your use.