Antique 1956 Fire-Ball Pump Unearthed
In 1955, Graco introduced its first Fire-Ball Air-Powered Oil and Grease Pump. Since then, the Graco Fire-Ball pump has built a strong name for itself as the most reliable oil and grease pump in the industry.
Paul Treml, Graco's Vehicle Service Equipment Sales Manager, was visiting Rowleys Wholesale in Michigan when he noticed an old Fire-Ball. Brian Bowen from Rowleys Wholesale had been working on a Quick Lube remodel that summer when he unearthed the pump. "I knew it was old," commented Bowen. "Seeing that the Quick Lube owner had no need for an oil pump, I took it back to the shop," he added. At the shop, they hooked air to the Fire-Ball and "it pumped like a champ," Bowen said, adding "we would have placed it back into service."
"It was such a great find," said Treml. "Since these pumps run forever, they don't come around very often. We just had to have it."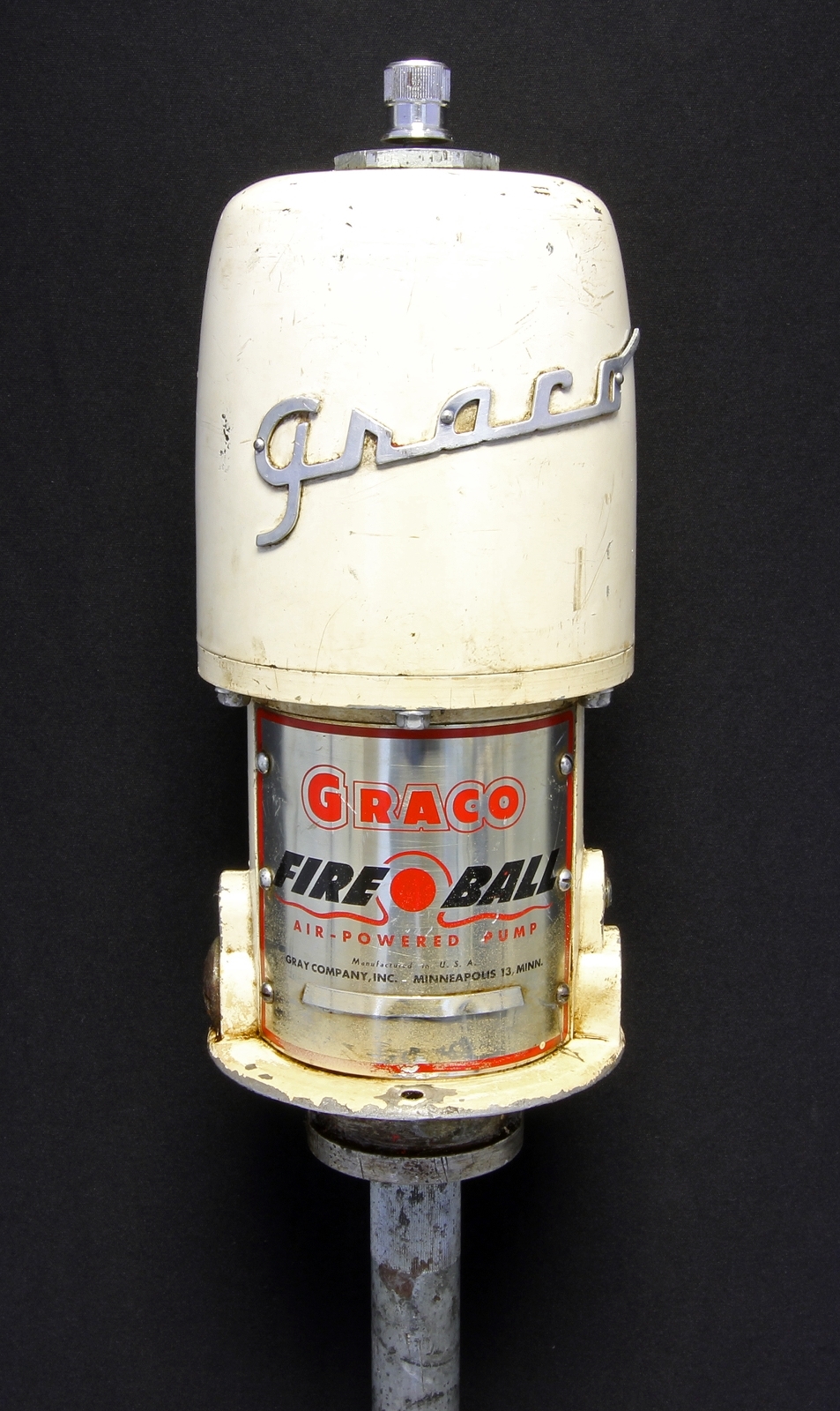 MUSCLE CAR OF LUBRICATION PUMPS
"2015 marked the 60th anniversary of the Fire-Ball pump, which undoubtedly is one of the most well-engineered lubrication pumps in the industry," said Amy Anderson, Graco's former Lubrication Equipment Channel Marketing Director. "You might call it the American-built muscle car of lubrication pumps." Graco strives to continuously develop products to meet and exceed the needs of our customers, so our Fire-Ball pump line is the heart of our product offering.
To this day, each Graco pump is vigorously tested to ensure the highest performance for a variety of demanding applications.